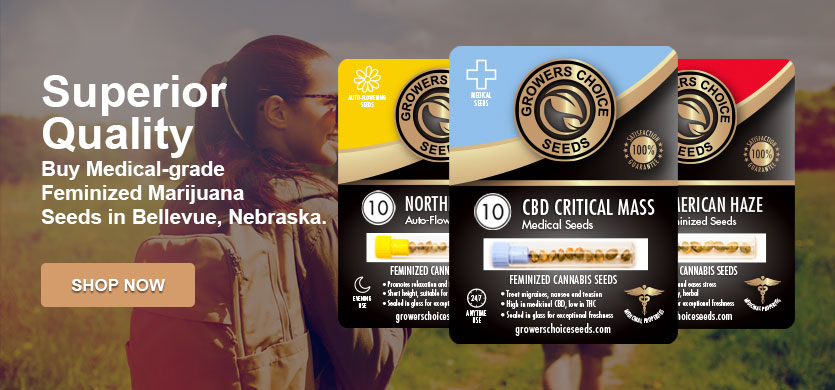 Buy Marijuana Seeds in Bellevue
Regardless of whether you're a newbie or a pro in the market to buy marijuana seeds in Bellevue, Nebraska, Growers Choice has everything you require to kickstart your growing process. What's more, our vast selection of seeds, informative webpage and quick delivery are no more than a click of the mouse away, making your experience a simple, speedy one.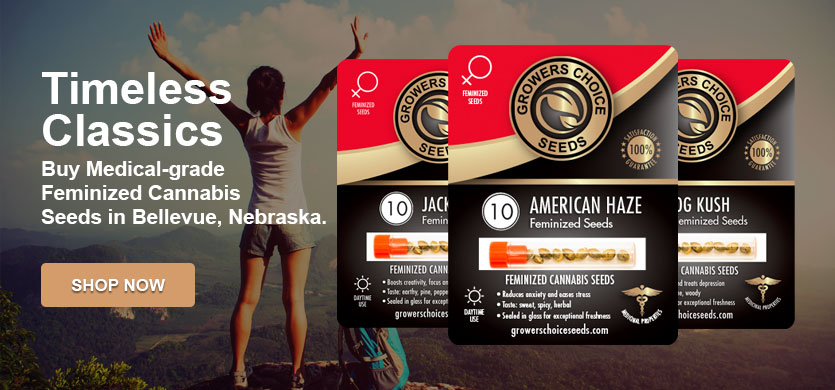 Is Pot Illegal in Bellevue?
Nebraska's pot laws still maintain that the consumption, growth, and sale of marijuana are unlawful. However, based on regulations that have been enacted across North America, you may still purchase and possess marijuana seeds: while they're still yet to enter the maturation process, they may be sold to anyone as "collectors' items."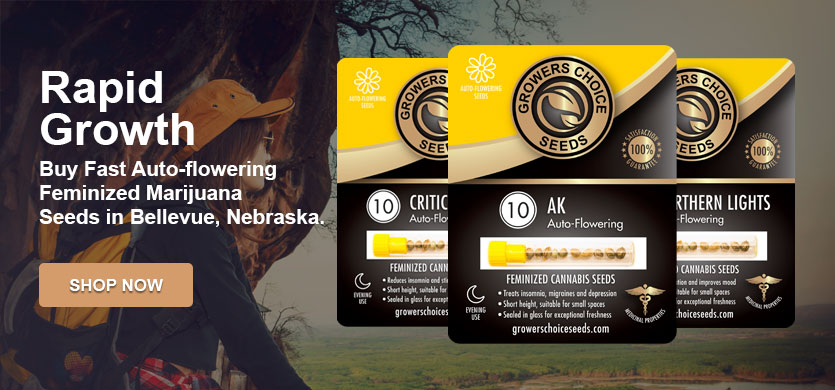 Marijuana Seeds for Sale in Bellevue
For us, the customer always comes first. As such, we offer only the freshest, highest quality Bellevue marijuana seeds, all of which are methodically inspected before you get them. And, with our 20 plus years of experience in the marijuana industry, you know we're working to make your purchase a well-informed, safe one.
Bellevue Loves Growers Choice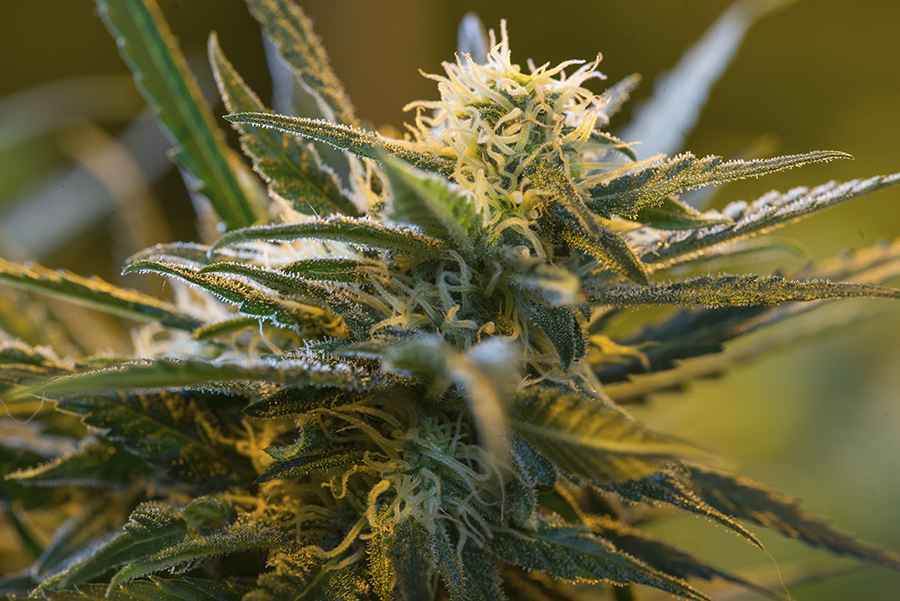 Can Medical Marijuana Give Me the Munchies?
If your appetite increases after you've consumed medical marijuana, you're not the odd man out. The cannabinoids present in pot—like THC and CBD—have been shown to induce the release of both dopamine and ghrelin, hormones that stimulate hunger. With this, you're sure to get a hankering for whatever's around you whilst high—so how do you ensure that you make proper food choices while under the influence?
Simply put, you need to enact different measures to help control your post-marijuana snacking. For example, rather than having junk food in plain sight, put out some rice cakes or slice up vegetables before consuming pot. This way, you can avoid a caloric surplus—and keep hunger in check.
To learn more about the munchies and how to counter them, visit our blog.
What are Feminized Pot Seeds?
While feminized pot seeds may sound like something out of a sci-fi movie, they're a beloved staple in any seasoned grower's garden. These uniquely bred female plants are able to self-pollinate, which means that they're able to generate buds on their own—with no males involved.
This is incredibly unique: although both male and female plants are usually required to enact the reproductive process, feminized cannabis plants can do it all on their own. Plus, growers find male plants to be essentially useless; they don't produce buds, making them a waste of space in any grow room.
Notably, feminized plants will always produce female seeds, allowing growers to cut wasted money, resources and time, resources. With this, feminized seeds are clearly an excellent purchase: their unique form of reproduction results in less waste—and more buds—over time.
All of our Bellevue marijuana seeds are feminized including:
To learn more about our feminized strains, check out our catalogue.
Compare Our Cannabis Seed Strains
Using Growers Choice's service was truly a stress-free shopping experience
Their easy-to-use website and short delivery times made purchasing pot seeds a cinch.
Most Popular Marijuana Seeds in Surprise