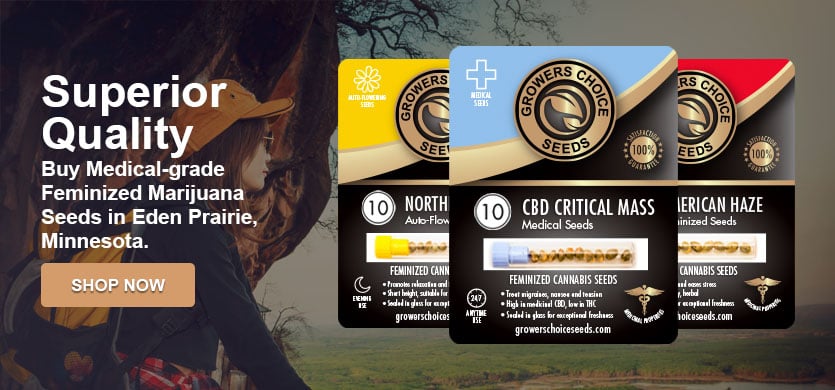 Buy Eden Prairie Marijuana Seeds
At Growers Choice, our promise to you is to always supply high-quality marijuana seeds at a fair price. We love seeing new customers come in and become loyal customers for life. Join the Growers Choice family today and fill up your cart with marijuana seeds! You won't regret it!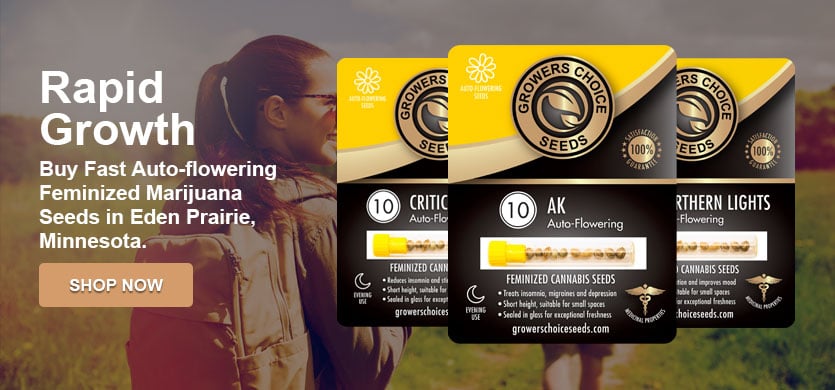 Is Marijuana Legal In Eden Prairie?
It depends on what kind of marijuana you're talking about. Medical marijuana is legal in Eden Prairie since 2014, but recreational use hasn't come around yet. Don't worry, though, it's perfectly legal to buy marijuana seeds from Growers Choice.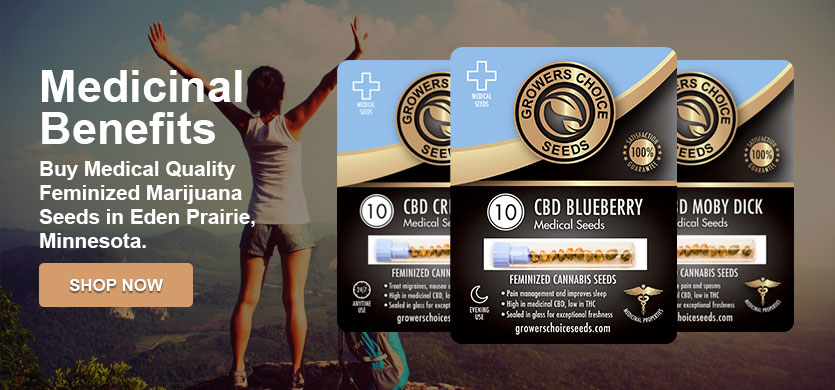 Why Isn't Marijuana Legal Yet?
We wish marijuana was legal around the world. While you can legally buy Eden Prairie marijuana seeds, there are still some parts of the United States that are against marijuana altogether. Places like the south are still warming up to the idea of medical marijuana. We expect that one of the reasons marijuana is still illegal is because of THC — the chemical compound that has psychoactive effects. These effects slightly alter the way we think and act.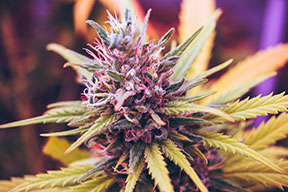 How To Grow Marijuana Plants
While we can't say there's only one right way to grow marijuana plants, there's certainly a main path you can follow if you're new to this. Trust us when we say that all marijuana growers eventually find out what works and what doesn't work for them. For example, you may decide that growing marijuana plants outside just doesn't cut it and you'd rather grow inside. As a beginner, we recommend starting indoors with a smaller crop. That way, if you make any mistakes or your plants get sick, the errors will be less costly with fewer plants to worry about.
Cost Of Weed Seeds
The cost of weed seeds varies from city to city, state to state, seed bank to seed bank. There is no "one price fits all" when it comes to weed seeds. At Growers Choice, however, we can safely say that our seeds are fairly priced based on market value. We didn't want to sell our seeds at a high price and thus make them unavailable for certain people. We believe weed seeds should be accessible to everyone, regardless of paycheck and income.
What Do Marijuana Plants Need?
Have you ever seen pictures of at-home marijuana plants? If you have, you've probably noticed there's a great deal of equipment involved. These plants don't just survive on their own — they need constant attention and care from their loving growers. Marijuana plants need a few tools and resources to grow to their full potential and bring you the bud you deserve. Below is a list of some things to get you started. You may not want to buy all of them, so take your pick. Once you have these resources, go ahead and buy Eden Prairie marijuana seeds!
LED grow lights
Grow tent or tarp
Watering source
Air source
Pot plants
Soil
Most Popular Marijuana Seeds in Surprise