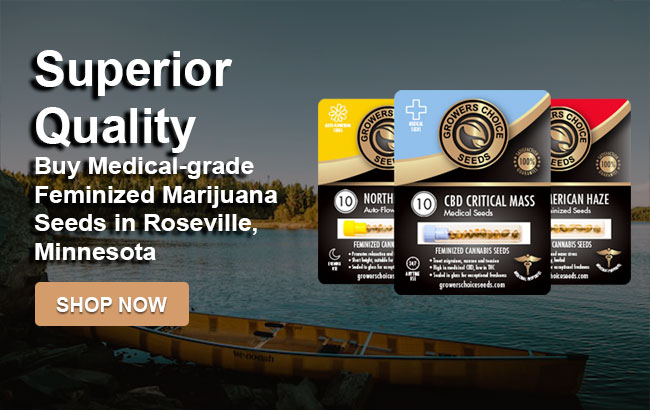 How to Buy Roseville Marijuana Seeds Online for Delivery
Thinking about ordering marijuana seeds online? Growers Choice Seeds is the best place to buy Roseville marijuana seeds online today. We're proud to bring you our huge selection of high quality, fully feminized cannabis seeds. You'll find all of your favorite indicas, sativas, and hybrids in our online inventory, all fully feminized and completely ungerminated for your convenience. To get started, simply browse our digital catalog to find the seeds that fit your needs, and check out online using our secure server. Delivery is always fast and discreet, with tracking provided on every order, so you can follow your seeds from our doors to yours.
Is Medical Marijuana Cultivation Legal in Minnesota?
As of 2014, medical marijuana has been legalized in the state of Minnesota. The state's medical marijuana legislation allows for patients to purchase marijuana and marijuana products from licensed dispensaries located throughout the state. Cultivation of medical marijuana plants is not allowed at this time. Recreational cannabis use, possession, and cultivation remains prohibited in the state as of 2020. Even though you can't grow marijuana plants, you can still buy marijuana seeds, as long as the seeds are ungerminated. Ungerminated marijuana seeds are considered novelty items and are legal for adults to buy and own in the United States. Growers Choice Seeds carries a huge selection of ungerminated marijuana seeds in our online inventory. To find the seeds that are right for you, simply browse our digital catalog today. We offer fast and discreet delivery, with tracking available on every order.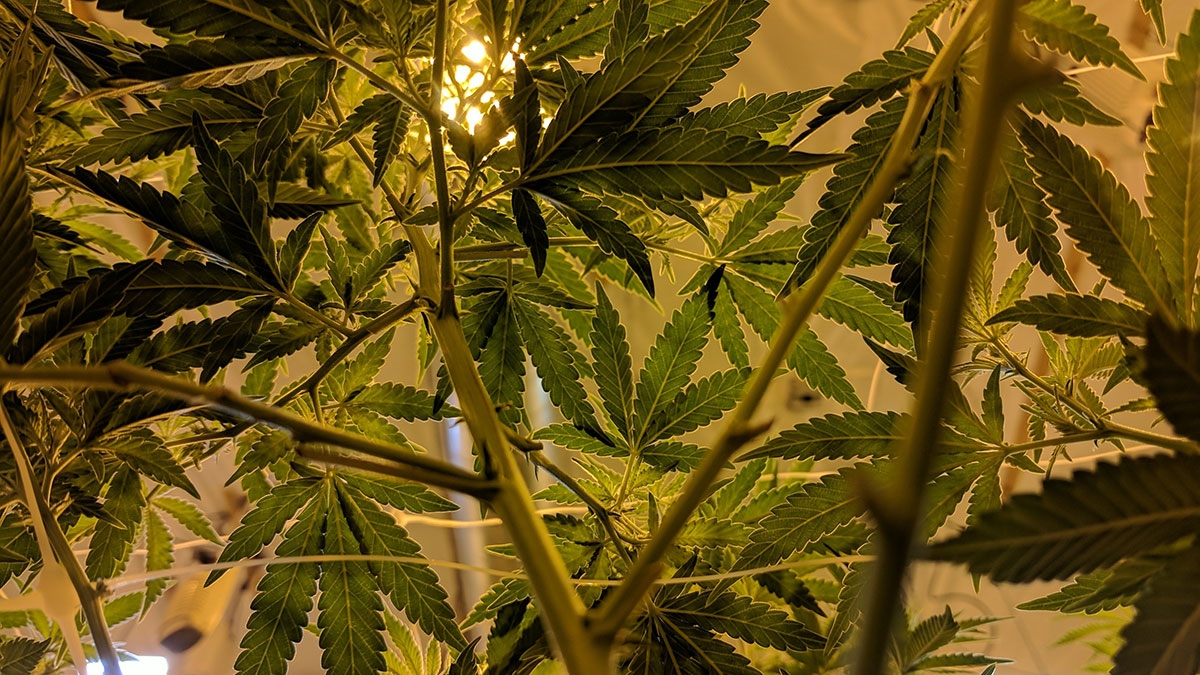 Order Premium Indica Dominant Marijuana Seeds Online
For a relaxing experience from your marijuana, you'll want to choose one of our indica dominant strains of marijuana seeds. Indica strains are known for their calming, relaxing effects, and are often used to treat chronic pain, relieve stress and anxiety, and to fight insomnia by making their users drowsy. We carry a large selection of premium indica dominant marijuana seeds in our online inventory, including best sellers like
Pineapple Express Feminized Marijuana Seeds
Wedding Cake Feminized Marijuana Seeds
Sunset Sherbert Feminized Marijuana Seeds
Grape Ape Feminized Marijuana Seeds
Northern Lights Autoflowering Feminized Marijuana Seeds
Order the indica dominant marijuana seeds that are right for you when you shop online with Growers Choice Seeds today. All of our cannabis seeds are fully feminized and ungerminated.
Find High Quality Weed Seeds For Sale Online
If you're looking for high quality weed seeds for sale online, then look no further than Growers Choice Seeds. We have a large selection of Roseville marijuana seeds in stock now, all fully feminized and completely ungerminated for your convenience. Check out our inventory today to get started, and order now for fast delivery right to your door. Check us out on social media for the latest cannabis news, upcoming sales and promotions, and more, and make sure to sign up for our newsletter for a chance to win free seeds.
Most Popular Marijuana Seeds in Surprise