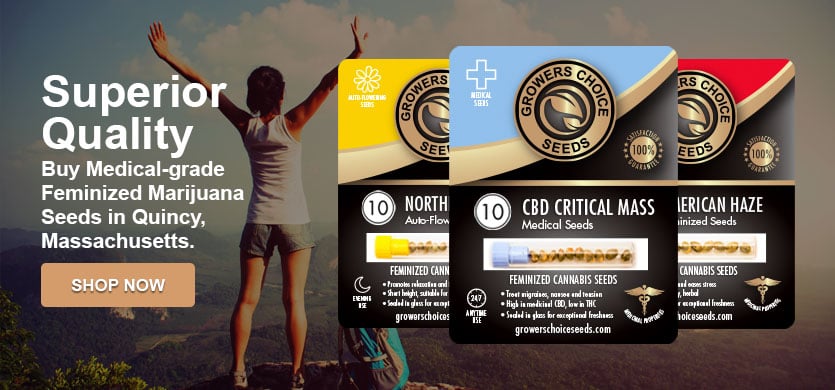 Buy Quincy Marijuana Seeds Online
When it comes to buying Quincy marijuana seeds online, you really can't do much better than Growers Choice. We offer dozens of premium, lab-tested marijuana seeds to choose from, that you can decide to have delivered at your own pace, from the comfort of your own home. Our checkout process couldn't be easier – once you choose the strain or strains you want, you'll be in and out in mere minutes! And as our customers have nothing but lovely things to say about our products, you can rest assured you're getting truly high-quality cannabis seeds that will offer you the medicinal or recreational benefits you need!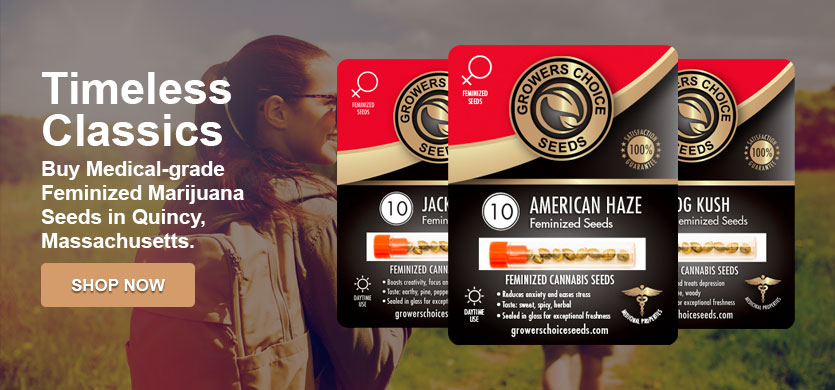 Is it legal to buy marijuana seeds in Quincy?
Good old Massachusetts is one of the states that has legalized recreational weed – hallelujah! You're allowed to carry up to an ounce of marijuana bud on your person, and can even grow as many as six plants per person (over 21) per household, up to a dozen plants. That means you're free and clear to pick up cannabis seeds from Growers Choice. Choose from plenty of fully feminized regular, auto-flowering, and high-CBD strains at an affordable price and carrying a 90% germination guarantee.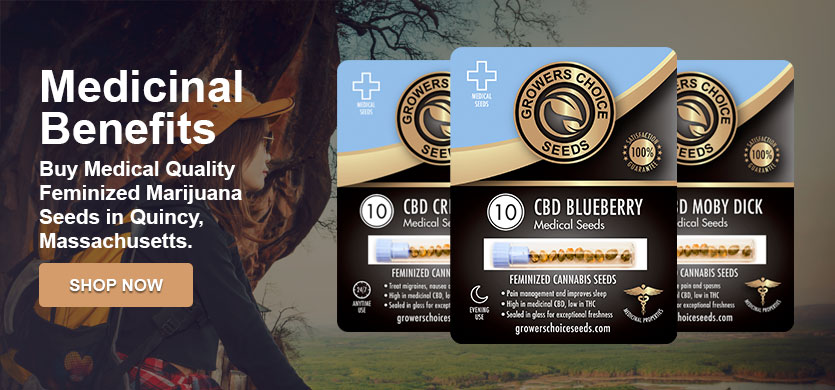 Order Marijuana Seeds in Quincy
Ordering marijuana seeds has never been easier. At Growers Choice, we take the stress and strain out of the process by making it a seamless checkout. But we know there's more to good service than just how easy it is to pay for your product. That's why our dedicated customer service team is available on the regular to help you with any questions or concerns you might have. Can't choose a strain? Ask us! Wondering where your seeds are? Ask us! Have a germination issue? Ask us!
Did we mention we have a well-stocked Grow Advice section to go along with our well-stocked store? Learn about germinating your seeds, the different stages your plants will go through, things to keep an eye out for, lighting, creating the best grow room, and harvesting and curing your plants once they reach maturity. We've got you covered, from A to Z.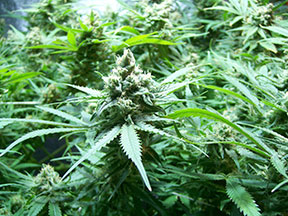 What Happens After Germinating Marijuana Seeds?
It's a fair question. In the cannabis biz, we talk a lot about germination and harvest, but the in-between period can sometimes get lost in the shuffle, which isn't much help to those new to the game!
After you have successfully germinated your Quincy marijuana seeds, you'll want to get them into the growing medium you've chosen, be it soil, water, or a hydroponic option like rockwool. You'll put the seeds in taproot down, since the other roots will be sprouting off this initial white stalk. After a few days, you should see a little shoot coming up through the soil or medium. If you don't, don't go digging – it might just take a little longer. Once you do have some little seedlings, you can jump into the vegetative stage – next stop, flowering stage. Congratulations!
Most Popular Marijuana Seeds in Surprise