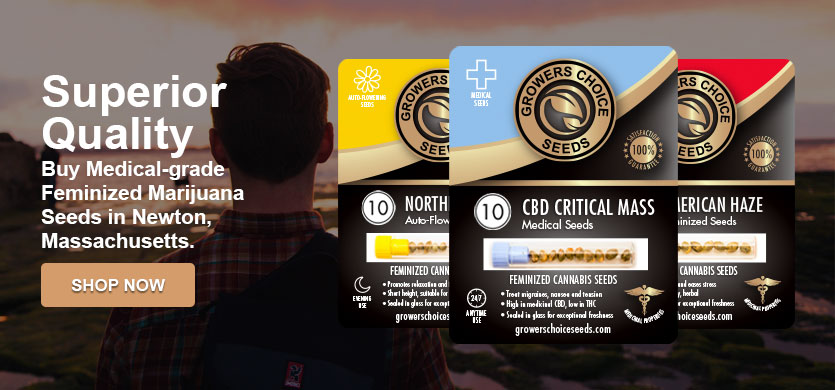 Buy Newton Marijuana Seeds
Did you know that Growers Choice delivers marijuana seeds to Newton, Massachusetts? We firmly believe that marijuana seeds should be accessible to everyone, which is why we deliver to all 50 states. Ideally, we'd like to be able to ship our seeds to the rest of the world, but there are still some legality hoops to jump through. Newton is a very marijuana-friendly city and we're happy to be able to do business here with you.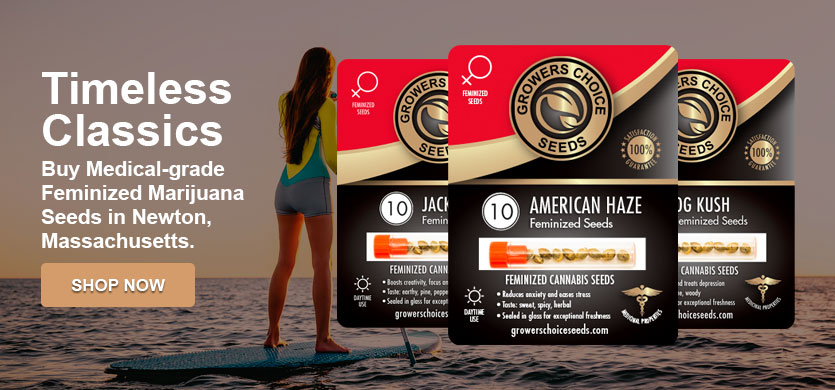 Newton Marijuana Laws
The midterm elections were a transition period for Newton. In 2018, the state of Massachusetts voted to legalize recreational marijuana, which is a huge step in the right direction. Not only is marijuana a great way to relax and get you through the day, but so many of our customers also thank us for providing their medicine. Marijuana can be used for thousands of purposes, and if we can help just one single person, we've done our job right. Please come see us for all your marijuana needs.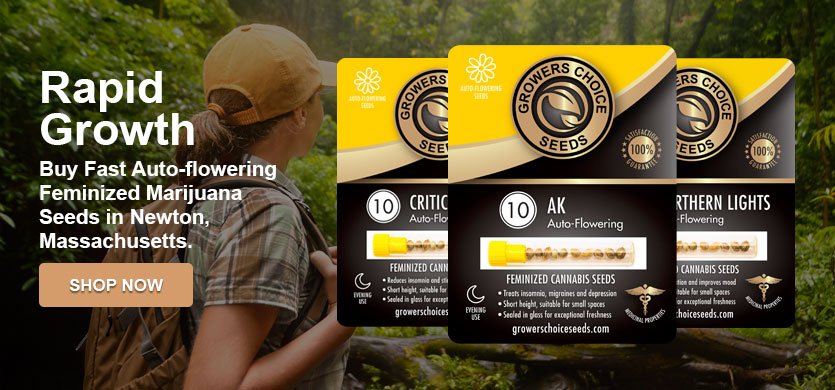 Best Marijuana Strains For Insomnia
Despite our best efforts to get a minimum of eight hours of sleep every night (as recommended by doctors), it can be challenging with the number of stressors in our day-to-day lives. It's not uncommon for buyers to approach us for a remedy for sleepless nights. In today's society, it seems sleep takes a backseat to deadlines and a 45-hour work week, which seems insane considering the health risks. A lack of sleep can lead to
Higher blood pressure
Mood swings
Obesity
If you've noticed a change in your sleep pattern, buy Newton marijuana seeds from Growers Choice to find relief!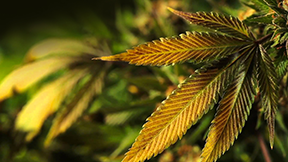 Celebrity Marijuana Advocates
The celebrity world is crazy about marijuana. From Snoop Dogg to Miley Cyrus to Lil Wayne, you can't escape the celebrity marijuana advocacy. Even some unexpected folks like Steve Jobs and the guys behind Ben & Jerry openly spoke out about their marijuana use. If you could get high with any celebrity in the world, who would it be?
How To Grow Marijuana Plants At Home
Voters in Massachusetts were very clear in their choice to legalize recreational marijuana — but lawmakers are still trying to catch up to the new legal chances. Recreational dispensaries opened throughout Massachusetts in November of 2018, so what does this mean for hopeful growers? Be sure to stay up-to-date on Newton's marijuana laws and whether it's legal to grow marijuana at home.
What Are High CBD Weed Seeds?
High CBD, low THC weed seeds are a relatively new concept in the marijuana world. What we've noticed lately is some consumers care less about "getting high" on THC, which has psychoactive properties. Instead, consumers care more about the healing aspects of weed seeds. Marijuana is an all-natural painkiller that treats everything from migraines to chronic pain to inflammation. Buy Newton marijuana seeds to try our high CBD, low THC products.
Most Popular Marijuana Seeds in Surprise