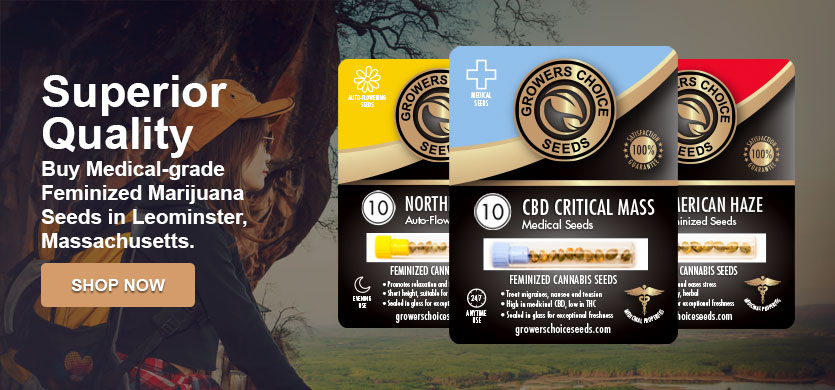 Where to Buy Leominster Marijuana Seeds for Fast Delivery
If you're looking for high quality marijuana seeds for sale online, then look no further than Growers Choice Seeds, your number one source for the best Leominster marijuana seeds available online today. We carry all of your favorite indica, sativa, and hybrid strains, along with in-demand high content CBD seeds, and easy to grow autoflowering strains of marijuana seeds. Browse our digital inventory to find your favorite seeds, and check out online using our secure server. We provide super fast and always discreet delivery right to your door in as little as one week, with tracking provided on every order, so you can follow your seeds from our doors to yours.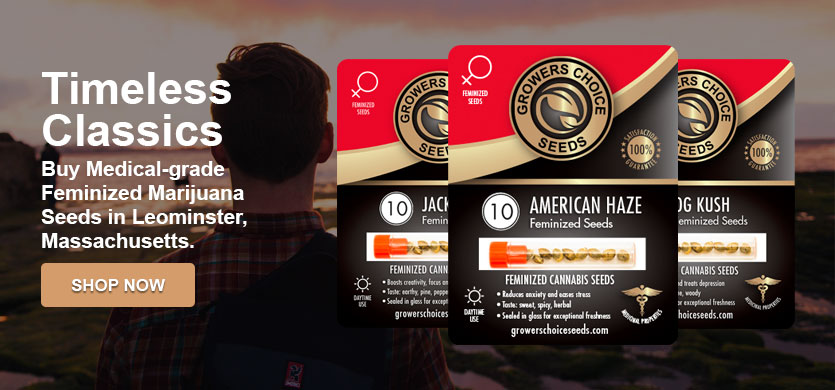 Is Growing Marijuana Plants Legal in Massachusetts?
As of 2020, growing marijuana plants is legal for adult residents of the state of Massachusetts. Medical marijuana legislation was passed in 2013, and recreational marijuana was legalized shortly after, in 2016. Now, residents of this New England state can legally grow their own marijuana plants at home. Massachusetts residents who are over the age of 21 can grow up to 6 marijuana plants at a time for either recreational or medicinal use. Always make sure to check your local regulations and rules concerning marijuana cultivation before you get started, as they may vary by county or township. Shop online with Growers Choice Seeds today to find the marijuana seeds that fit your needs.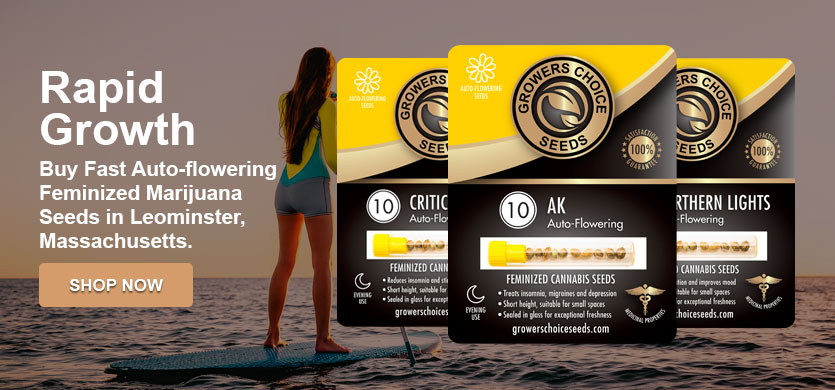 Best Strains of Marijuana Seeds for Chronic Pain Relief
If you suffer from chronic pain, you've most likely tried a myriad of prescription and over the counter medications. Marijuana is a natural alternative to these drugs and is effective at relieving chronic pain in many users, often caused by arthritis, MS, or other conditions. Marijuana acts as a natural anti-inflammatory and pain reliever, and can also help to relieve stress in its users. Our best selling marijuana strains to relieve chronic pain are
Get the pain relieving marijuana seeds that you need delivered quickly when you order online from Growers Choice Seeds today. Every seed pack we sell is backed by our germination guarantee, so you can buy with peace of mind.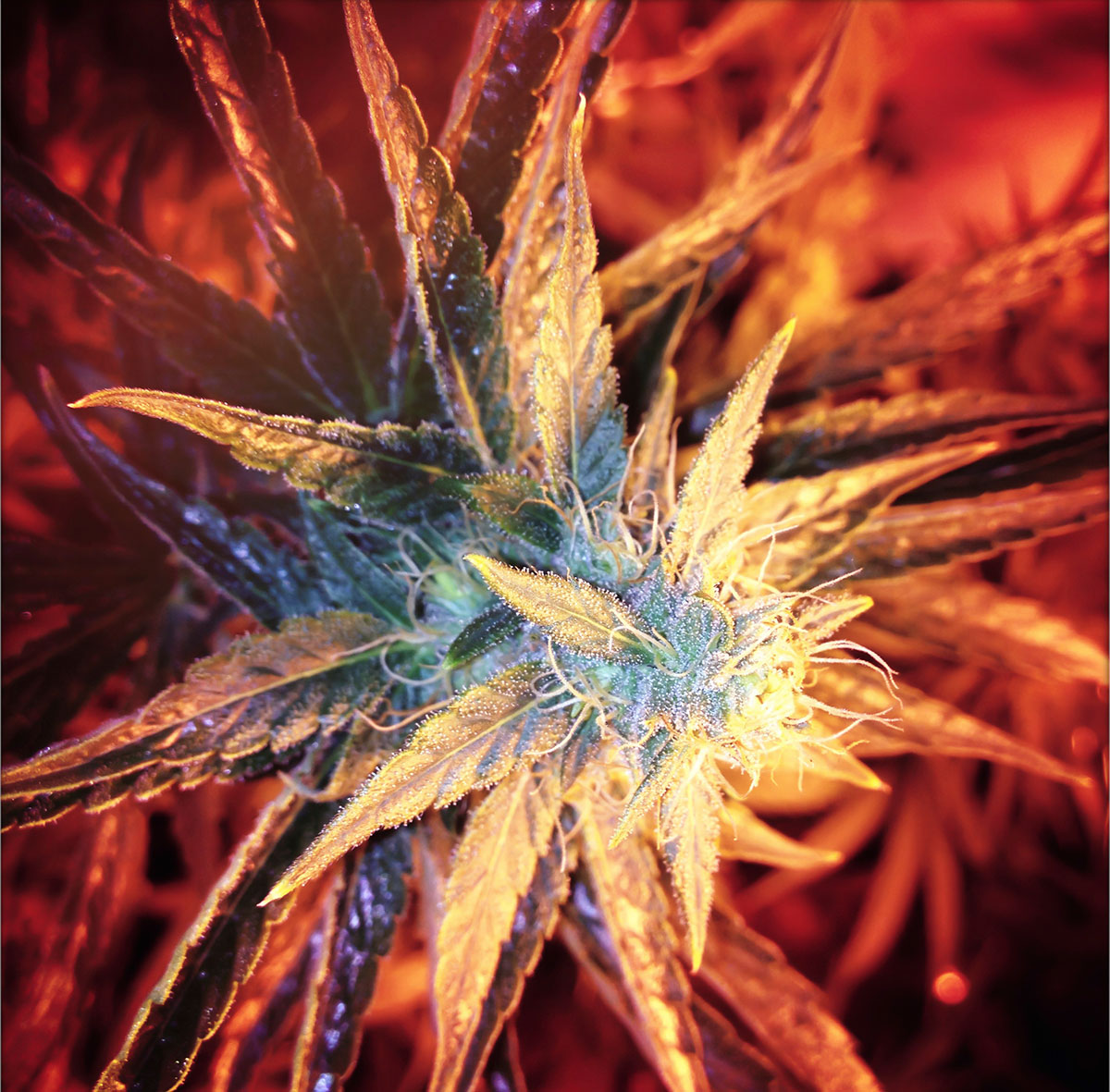 Order High Quality Weed Seeds Online Now
There's never been a better time to buy weed seeds online, thanks to Growers Choice Seeds. All of our Leominster marijuana seeds are fully feminized, and every seed pack we sell is backed by our germination guarantee. Simply select your seeds and check out online, and we'll ship your seeds right to your door in as little as one week with our fast and discreet delivery. Learn to grow your marijuana plants today with advice from our blog and social media, and be sure to sign up for our email newsletter for an opportunity to win free weed seeds.
Most Popular Marijuana Seeds in Surprise