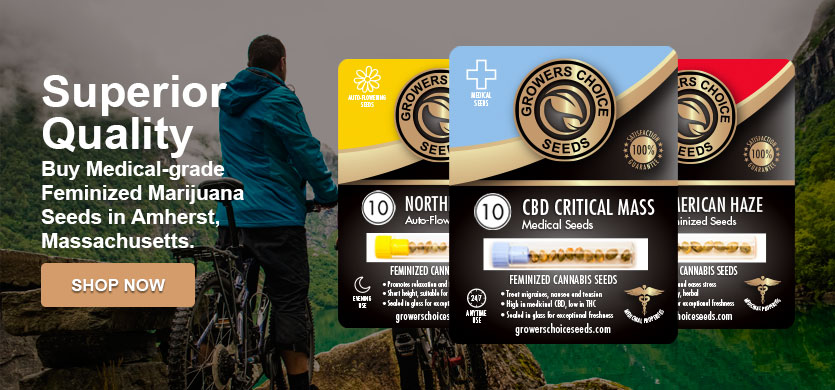 Where to Get Amherst Marijuana Seeds for Fast Delivery
Now that both medical and recreational marijuana are legal in Massachusetts, you can grow your own marijuana plants at home. Residents of the state can grow a limited number of marijuana plants for their own personal use. To start growing your own cannabis plants, order online from Growers Choice Seeds today. We have a large selection of Amherst marijuana seeds to choose from, including easy to grow autoflowering strains and high content CBD seeds. Ordering online is fast and easy with our secure server, and delivery is always quick and discreet. We provide tracking on every order, so you'll know exactly when your seeds will arrive. Shop now to start growing your marijauna plants today!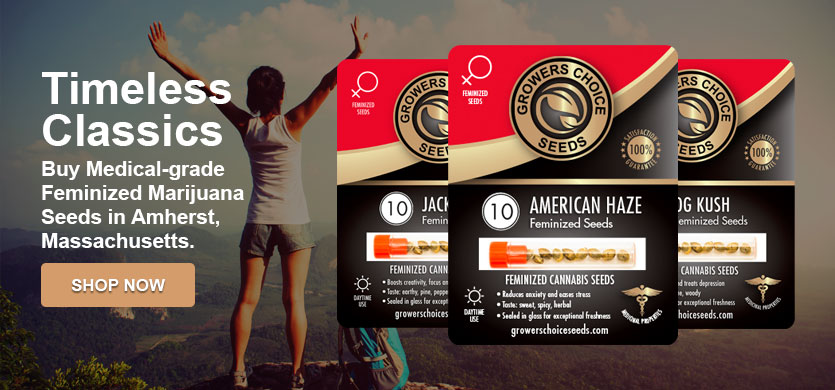 Is Growing Marijuana Plants in Massachusetts Legal?
Now that both medical marijuana and recreational cannabis use have been legalized in the state of Massachusetts, residents of the state can legally grow their own marijuana plants at home for their own personal use. Under current Massachusetts cannabis laws, residents of the state who are over 21 years old may legally grow up to six marijuana plants at a time for either recreational or medical use. Growing marijuana plants is easier than you think, especially when you choose autoflowering marijuana seeds from Growers Choice Seeds. These easy to grow plants are perfect for beginner growers and are available now in our online inventory.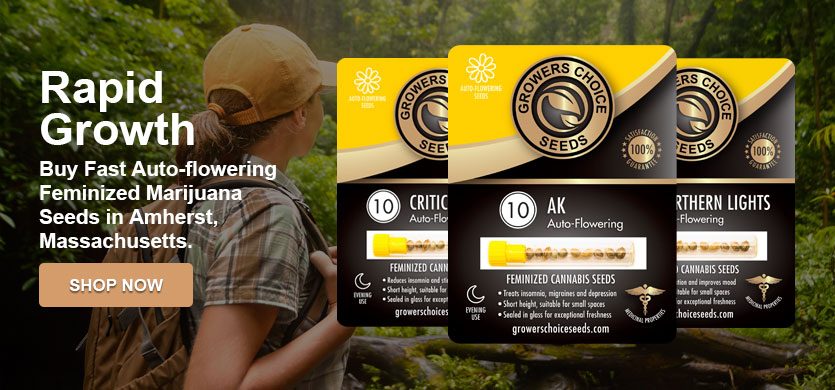 Find Tropical Fruity Flavored Marijuana Seeds Online
For a fruity and delicious flavor from your marijuna seeds, check out our selection of tropical marijuana seeds. These strains feature fruity, sweet, berry, and citrus flavors and aromas. Our fruit flavored marijuana seeds may be either indica or sativa dominant, so make sure to check their product pages before ordering to get the seeds that are right for you. Our favorite fruit flavored marijuana seeds in stock now are
Find your favorite fruity strains online now when you order from Growers Choice Seeds. All of our high quality marijuana seeds are fully feminized and ungerminated, and are backed by our germination guarantee.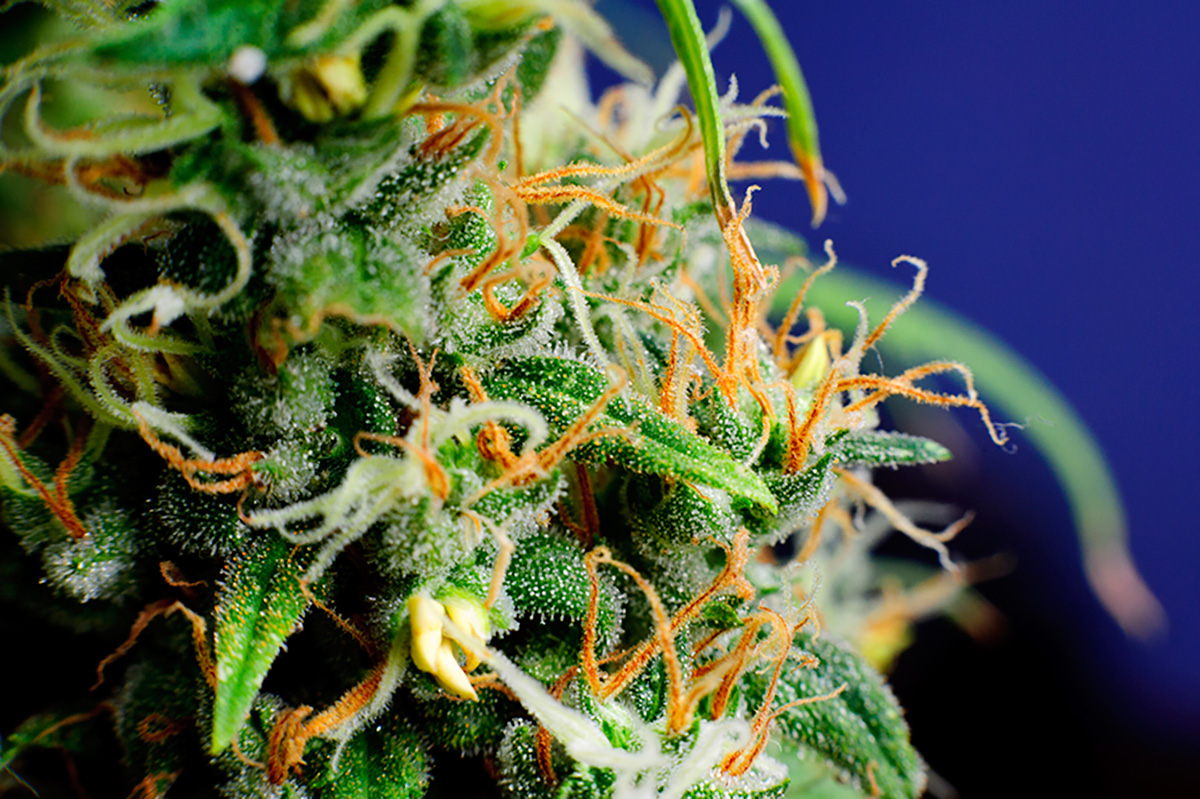 Get High Quality Weed Seeds Delivered Fast
There's never been a better time to start growing your own marijuana plants at home. Get started today when you order high quality weed seeds online from Growers Choice Seeds. We've fully stocked our digital inventory with the very best Amherst marijuana seeds on the market today. Select your seeds and check out online using our secure server, and we'll ship your seeds right to your door in as little as one week. Find us on social media for more cannabis news and upcoming sales, and sign up for our newsletter for a chance to win free seeds.
Most Popular Marijuana Seeds in Surprise