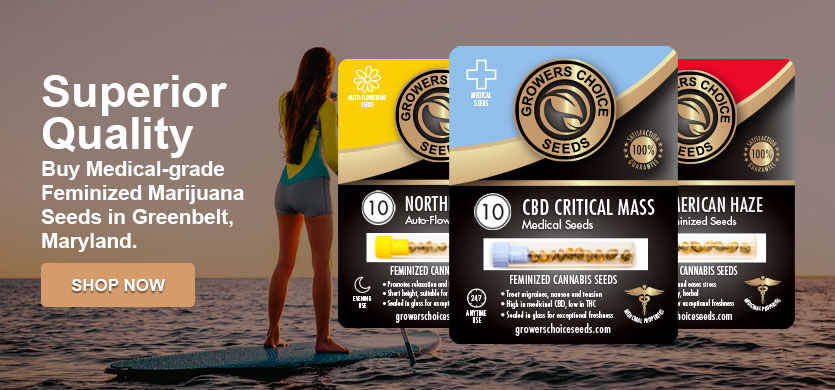 Where to Buy Greenbelt Marijuana Seeds Online for Delivery
Welcome to Growers Choice Seeds, your source for the best marijuana seeds for sale on the market today. We carry a large selection of Greenbelt marijuana seeds, all fully feminized and completely ungerminated. Whether you're looking for a sativa, indica, or hybrid strain, we've got the seeds you need in stock today. Order online using our secure server, and we'll deliver your seeds directly to your doorstep in as little as one week. Shipping is fast and always discreet, and our company name will never appear on the outside of our packaging. Tracking is available on every order, so you can follow your seeds from our doors to yours.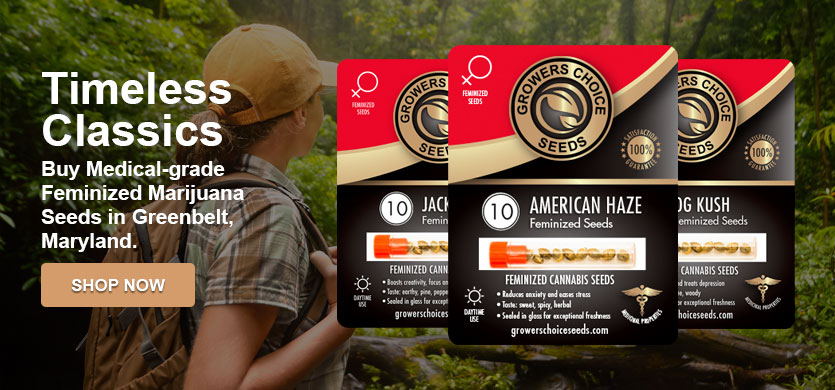 Is it Legal to Grow Marijuana Plants in Maryland?
Medical marijuana was legalized in the state of Maryland in 2014, making it one of over 30 US states to pass medical marijuana legislation for their residents. To get a medical marijuana card, patients must receive a prescription from their doctor or health care provider for a qualifying condition, such as MS, ALS, or others. Medical marijuana must be purchased from a state licensed dispensary; patients are not allowed to grow their own marijuana plants at this time. Recreational marijuana remains prohibited in the state. Even though you can't grow marijuana plants, you can still buy marijuana seeds online, as long as the seeds are ungerminated. Ungerminated marijuana seeds are considered novelty items and are legal to buy and own in the United States. Growers Choice Seeds carries only ungerminated marijuana seeds in our digital catalog. Shop our selection today to find the seeds that fit your needs.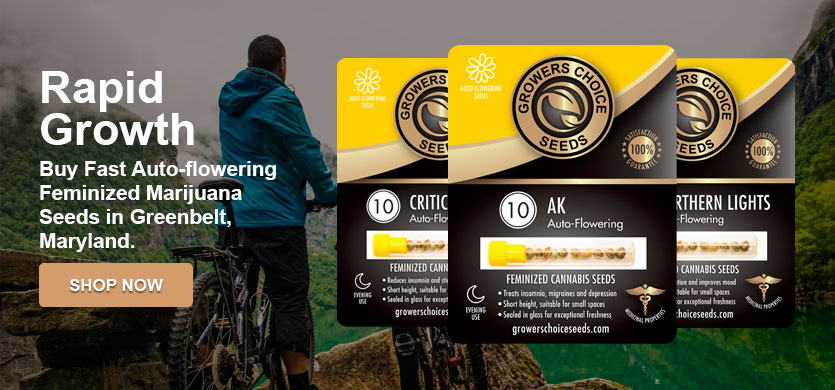 Order High Quality Indica Marijuana Seeds Online
If you suffer from insomnia, chronic pain or stress, or anxiety, then you may want to consider one of our indica dominant strains of marijuana seeds. Indica marijuana seeds are known for their calming, relaxing effects, and may cause drowsiness or "couch lock" in users. These strains are often preferred by medical marijuana patients. Our favorite indica dominant strains in stock now are
Hindu Kush Autoflowering Feminized Marijuana Seeds
Great White Shark Feminized Marijuana Seeds
Purple Kush Feminized Marijuana Seeds
White Widow Feminized Marijuana Seeds
Sunset Sherbert Feminized Marijuana Seeds
Get the indica dominant marijuana seeds that you need when you order online from Growers Choice Seeds today. All of our marijuana seeds are completely ungerminated and are backed by our germination guarantee.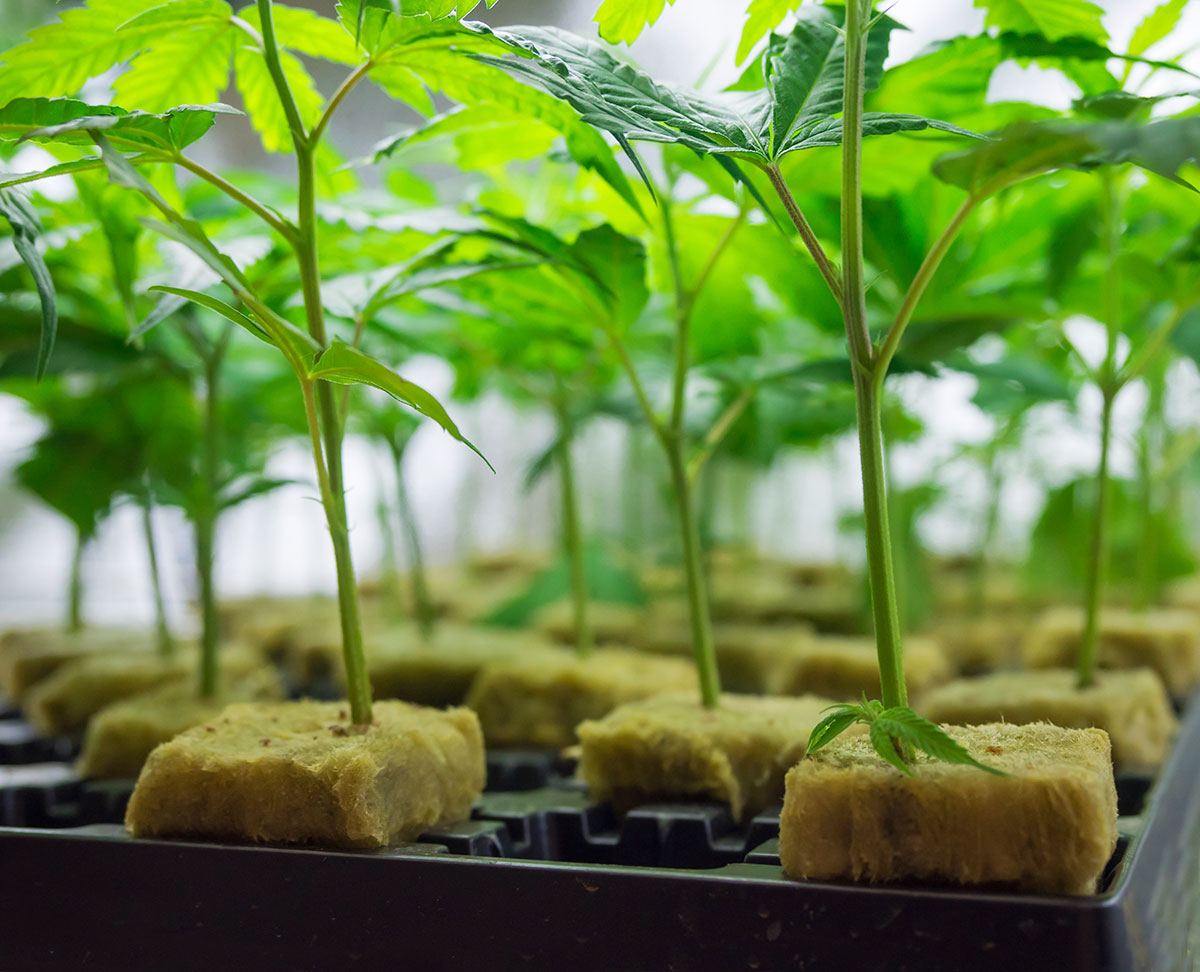 Where to Buy High Quality Weed Seeds Online
Ready to buy your weed seeds online today? Growers Choice Seeds carries the best selection of Greenbelt marijuana seeds for sale online today. All of our high quality marijuana seeds are fully feminized and completely ungerminated, so you can buy with confidence. Simply order online using our secure server, and we'll ship you seeds right to your doorstep in as little as one week. Delivery is quick and discreet, with tracking on every order.
Most Popular Marijuana Seeds in Surprise