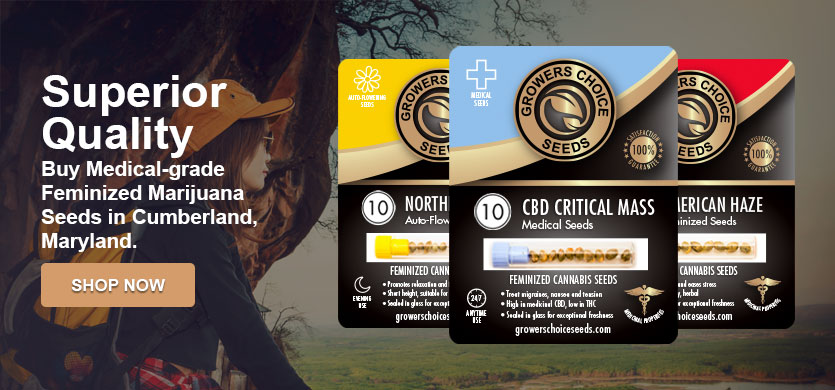 How to Buy Cumberland Marijuana Seeds For Fast Delivery
Are you wondering where to buy high quality marijuana seeds online? Look no further than Growers Choice Seeds, your source for the best Cumberland marijuana seeds available online today. All of our high quality marijuana seeds are fully feminized and completely ungerminated. To get your seeds delivered quickly, find your favorite seeds, and check out online using our secure server. Shipping is fast and discreet, with delivery directly to your doorstep in as little as one week.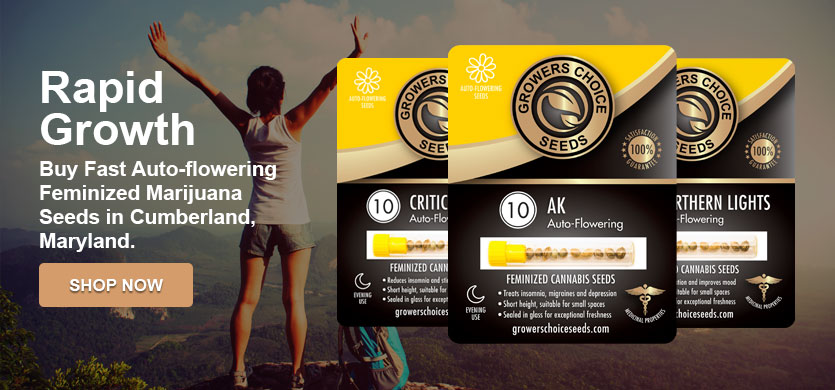 Is it Legal to Grow Medical Marijuana Plants in Maryland?
Although medical marijuana legislation has been in place in Maryland since 2014, the state law does not allow for individual medical marijuana card holders to grow their own marijuana plants. Medical marijuana cards can be obtained via prescription from a doctor for a qualifying condition such as PTSD, ALS, and others. Medical marijuana card holders must purchase their marijuana and marijuana products from licensed dispensaries, located throughout the state. Recreational marijuana remains prohibited at this time, although personal use has been somewhat decriminalized in the state. Although you can't grow your own marijuana plants at this time, you can still buy marijuana seeds online, as long as the seeds are ungerminated. Growers Choice Seeds carries only high quality ungerminated marijuana seeds in our online inventory. Want to help advocate for better marijuana laws in your state? Sign up to volunteer with your local chapter of NORML or other marijuana activism group, call or email your local lawmakers, and make sure you're registered to vote!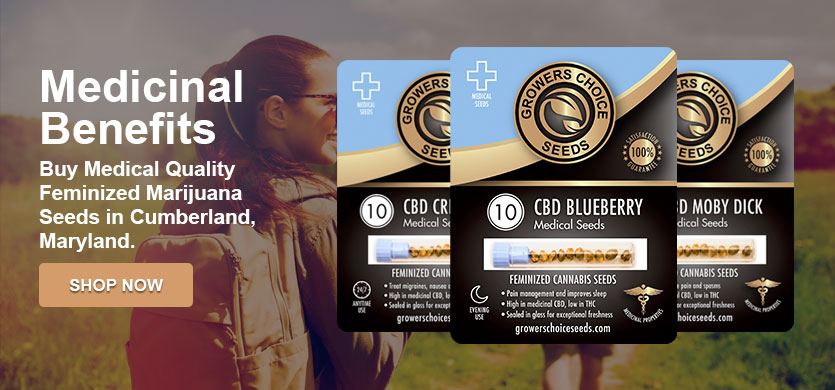 Find Easy to Grow Autoflowering Marijuana Seeds For Sale Online
For first time growers, we recommend starting out with our easy to grow autoflowering strains of marijuana seeds. Unlike traditional photoperiod marijuana plants, which require a complex change in light exposure to flower, autoflowering marijuana plants will do so automatically. Growers Choice Seeds carries a large selection of autoflowering marijuana seeds, such as
Northern Lights Autoflowering Feminized Marijuana Seeds
Tangerine Dream Autoflowering Feminized Marijuana Seeds
Kush XL Autoflowering Feminized Marijuana Seeds
Candy Kush Autoflowering Feminized Marijuana Seeds
Cream Autoflowering Feminized Marijuana Seeds
Learn more about our autoflowering marijuana seeds when you check out each strain's product page, linked above. You'll find strain data like average growing time, estimated yield, THC content, and more, plus reviews from other shoppers like you.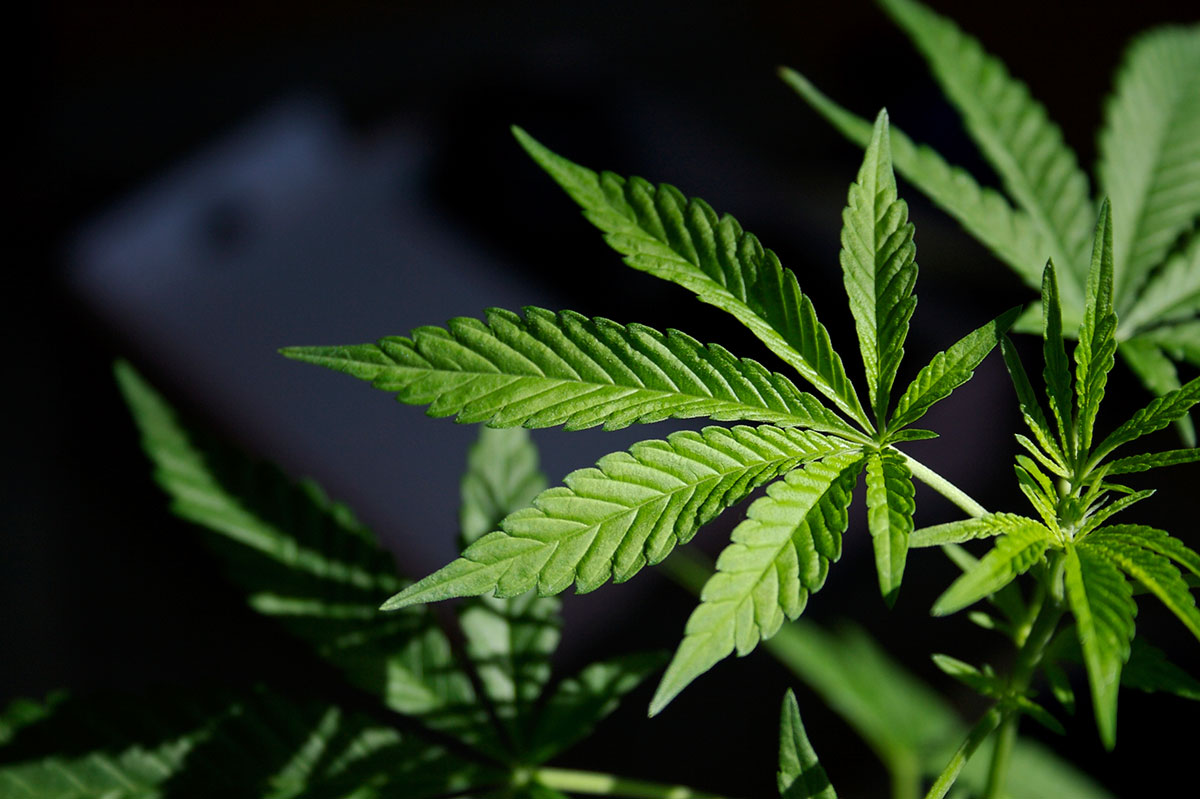 Order High Quality Weed Seeds Online for Fast Delivery
Ordering high quality weed seeds online has never been easier, thanks to Growers Choice Seeds. We carry all of your favorite marijuana strains in our digital catalog, including high content CBD marijuana seeds, and easy to grow autoflowering marijuana seeds. Browse our digital catalog today to find out why we're the best place to buy Cumberland marijuana seeds online. Check us out on social media for the latest cannabis news, growing tips, and upcoming sales and promotions, and sign up for our email newsletter for your chance to win free weed seeds!
Most Popular Marijuana Seeds in Surprise