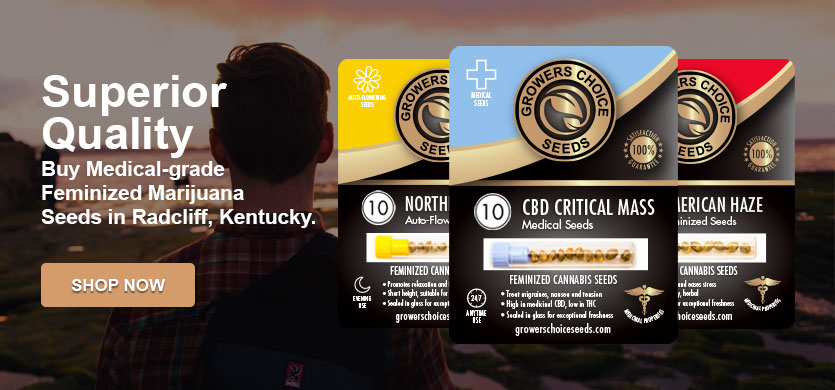 Find Radcliff Marijuana Seeds Online for Fast Delivery
If you're in the market for high quality marijuana seeds, then look no further than Growers Choice Seeds. We're your source for the best Radcliff marijuana seeds for sale online today. To get your marijuana seeds delivered fast, order online today. We've got a huge selection of marijuana seeds for you to choose from, including all of your favorite indica, sativa, and hybrid strains. Check out online using our secure server, and we'll provide fast and discreet delivery of your seeds right to your door in as little as one week. Tracking is available on every order, so you can follow your seeds from our doors to yours.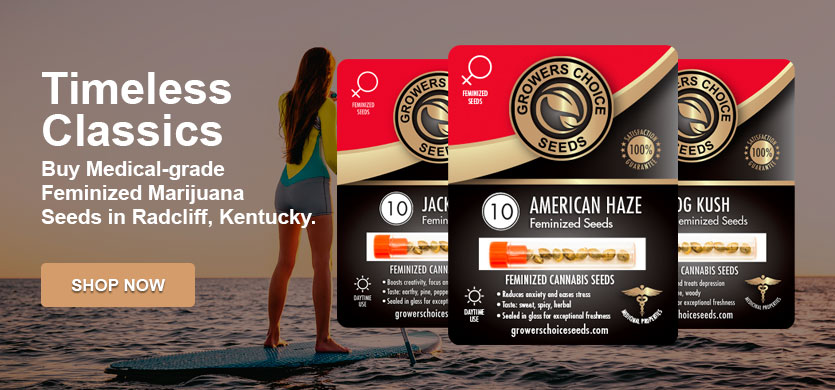 Can I Grow Marijuana Plants Legally in Kentucky?
The state of Kentucky does not have medical marijuana legislation in place at this time, and prohibits the use and possession of recreational marijuana as well. Kentucky has some of the harshest cannabis laws in the country, and does not even allow for the use of medical CBD by patients with qualifying conditions. Even though you can't grow marijuana plants, you can still buy marijuana seeds, as long as the seeds are ungerminated. Marijuana seeds that are not germinated are considered novelty gifts and are legal to buy and own in the US. Want to help advocate for better marijuana laws in your state? Get involved with your local marijuana activism group, call or write your local lawmakers and representatives, and make sure you're registered to vote.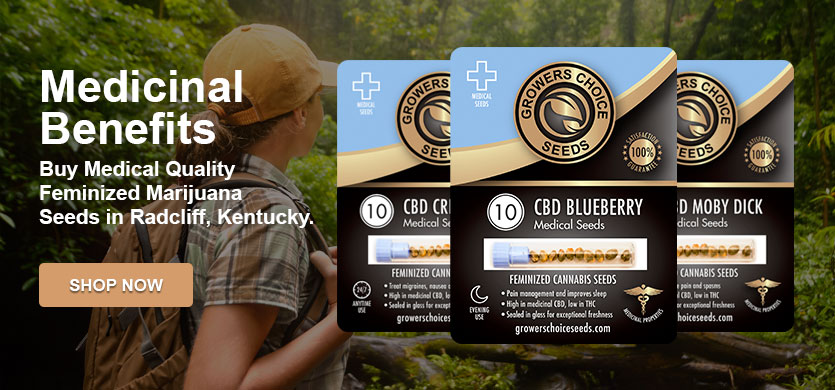 Best Marijuana Seeds to Relieve Depression and Anxiety
Depression and anxiety are serious conditions that affect many people around the world. Fortunately, marijuana has been shown to be effective at relieving both anxiety and depression in its users by promoting feelings of calm, relaxation, and general well being. Our best selling strains of marijuana seeds to help relieve depression and anxiety are
Gorilla Glue Autoflowering Feminized Marijuana Seeds
Haze XL Autoflowering Feminized Marijuana Seeds
Diesel Feminized Marijuana Seeds
Power Plant Feminized Marijuana Seeds
American Haze Feminized Marijuana Seeds
Find the marijuana seeds that are right for you when you browse our online inventory today. All of our high quality marijuana seeds are fully feminized and are backed by our germination guarantee.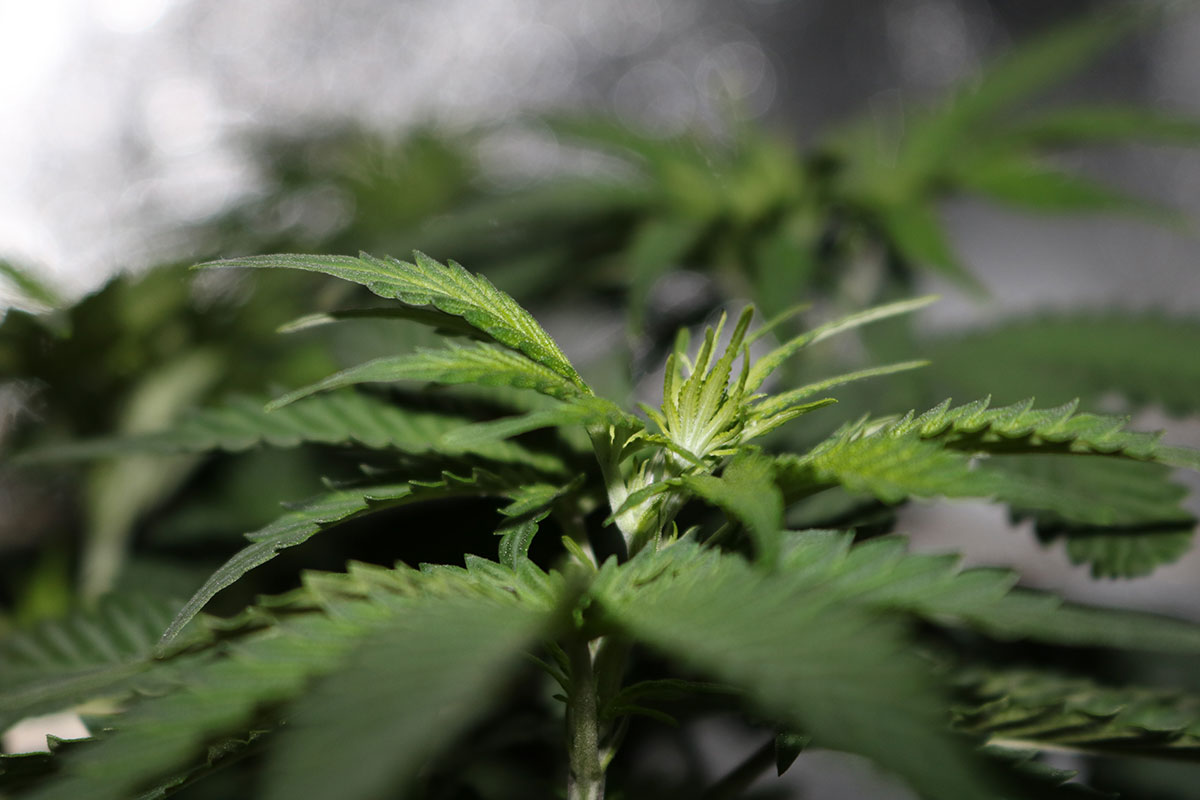 Get High Quality Weed Seeds Online For Delivery
It's never been easier to get high quality weed seeds delivered, thanks to Growers Choice Seeds. As the number one place to buy Radcliff marijuana seeds online, we're proud to bring you our fine selection of fully feminized and ungerminated marijuana seeds. Order online today for fast delivery right to your door in as little as one week. Check us out on social media for more marijuana news and seasonal sales, and sign up for our newsletter for your chance to win free marijuana seeds.
Most Popular Marijuana Seeds in Surprise