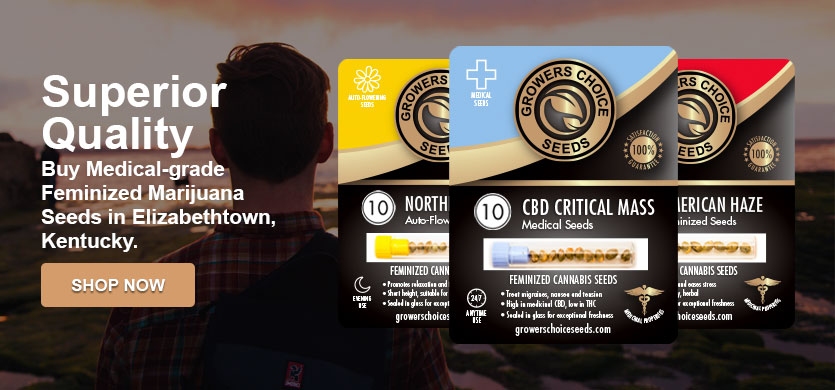 Order High Quality Elizabethtown Marijuana Seeds Online
Welcome to Growers Choice Seeds, your source for the best marijuana seeds for sale online today. All of our high quality Elizabethtown marijuana seeds are fully feminized and completely ungerminated for your convenience. We carry all of your favorite indica, sativa, and hybrid strains, along with high content CBD marijuana seeds, and easy to grow autoflowering marijuana seeds as well. To get started, simply select the marijuana seeds that are right for you, and check out online using our secure server. We'll provide fast and discreet delivery, with tracking available on every order, so you can follow your seeds on their journey from our doors to yours.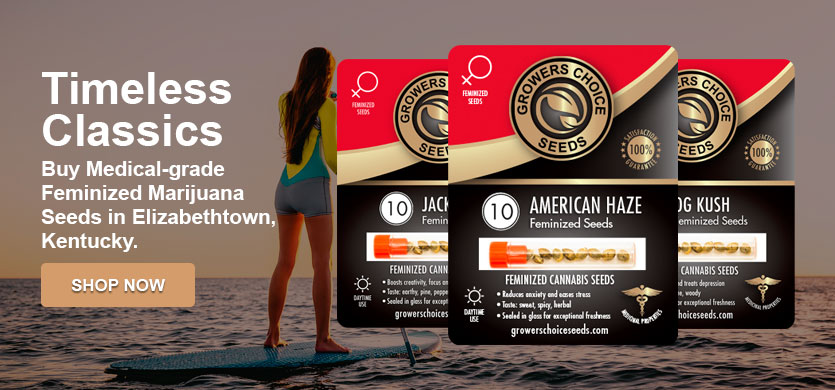 Is it Legal to Grow Marijuana Plants in Kentucky?
Growing marijuana plants is not allowed in Kentucky for medical or recreational purposes at this time. The state does not have any medical marijuana legislation in place, and there is no access to medical CBD, either. Only the cultivation of industrial hemp is permitted to make commercial products like rope, textiles, and paper. Even though you cannot grow marijuana plants at this time, you can still buy and own marijuana seeds, as long as they are ungerminated. Ungerminated marijuana seeds are considered collector's items and are legal to buy and own in the United States. Growers Choice Seeds carries only ungerminated marijuana seeds in our digital inventory. Shop our selection of high quality ungerminated marijuana seeds now to get started.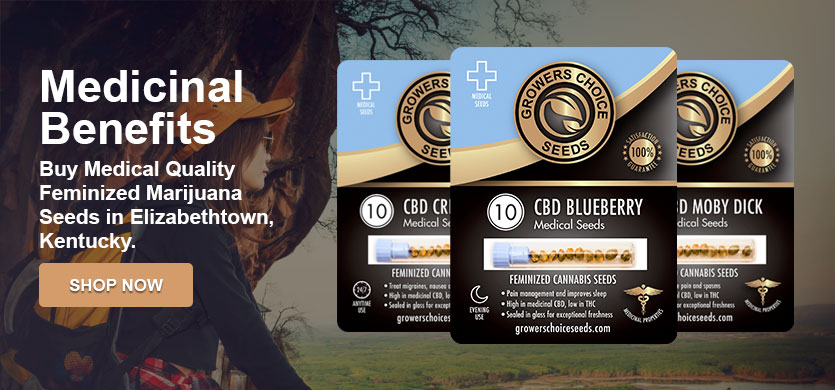 Order Easy to Grow Autoflowering Marijuana Seeds Online
For first time growers, we recommend our easy to grow autoflowering strains of marijuana seeds. Autoflowering marijuana plants don't require a complex change in lighting to mature and flower; instead, they'll flower automatically, typically yielding between 200- 600 grams of marijuana flowers per plant. Growers Choice Seeds carries a large selection of autoflowering marijuana seeds, including
Order your autoflowering marijuana seeds online today for fast and discreet delivery to your door in as little as one week. Tracking is provided on every order so you'll know exactly when you seeds will arrive.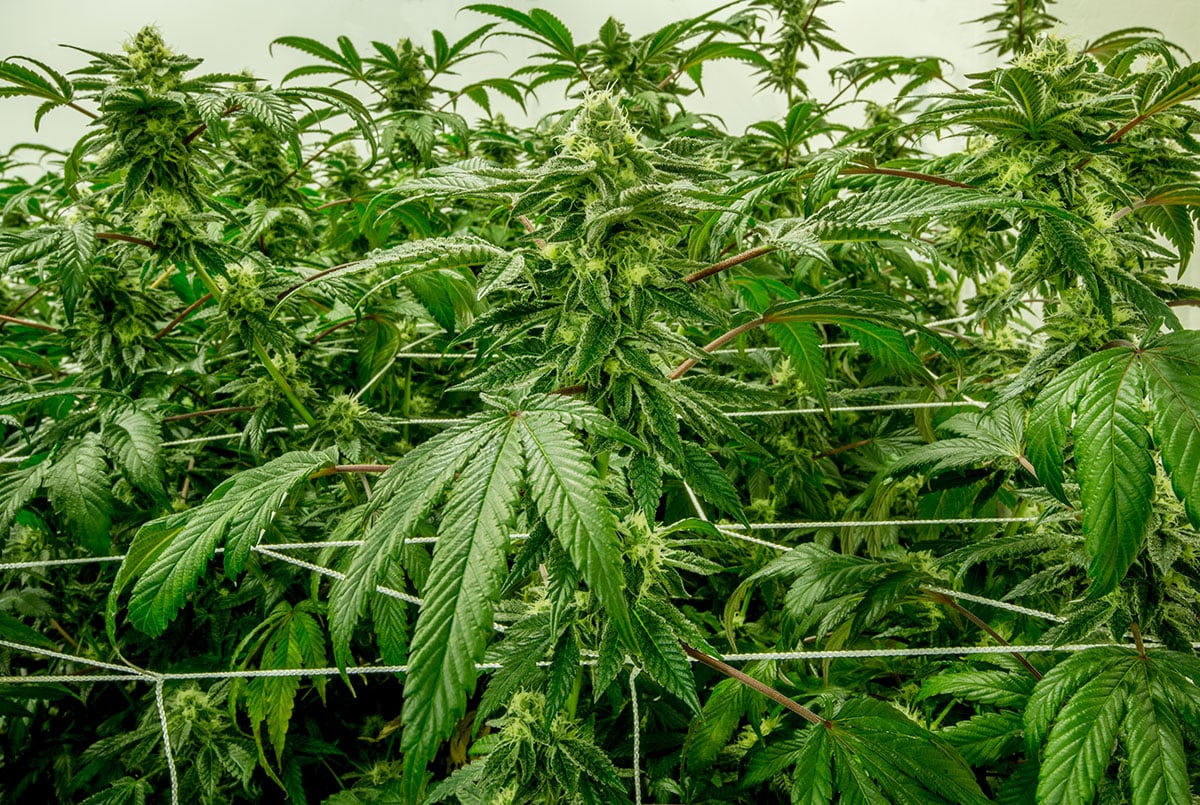 Order High Quality Weed Seeds Online for Delivery
There's never been a better time to get high quality weed seeds delivered to your door, thanks to Growers Choice Seeds. We've made it easy to get Elizabethtown marijuana seeds delivered fast. Simply select your seeds from our selection of ungerminated marijuana seeds, and we'll deliver your seeds right to your doorstep in as little as one week. Check us out on social media for the latest marijuana news and upcoming sales, and sign up for our email newsletter for your chance to win free weed seeds.
Most Popular Marijuana Seeds in Surprise