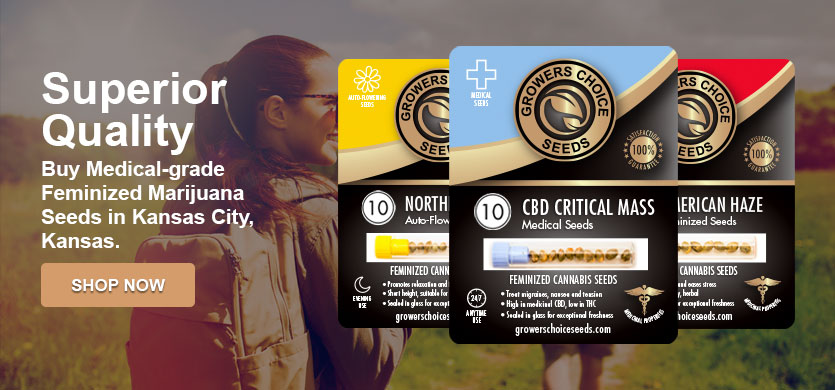 Compare Our Cannabis Seed Strains
What are the benefits of medical marijuana?
Records dating back centuries show that marijuana has a history in the medical world for treating things like chronic pain and anxiety. Though much research is needed for concrete evidence into the efficacy of this potent plant, the fact remains that cannabinoids found within marijuana, like those Kansas City marijuana seed strains for purchase online from Growers Choice Cannabis Seeds, have a number of properties that make it an invaluable asset to the medical community, specifically patients suffering from diseases and conditions that have heretofore been resistant to traditional treatment and medications. What are some of these benefits? Marijuana can…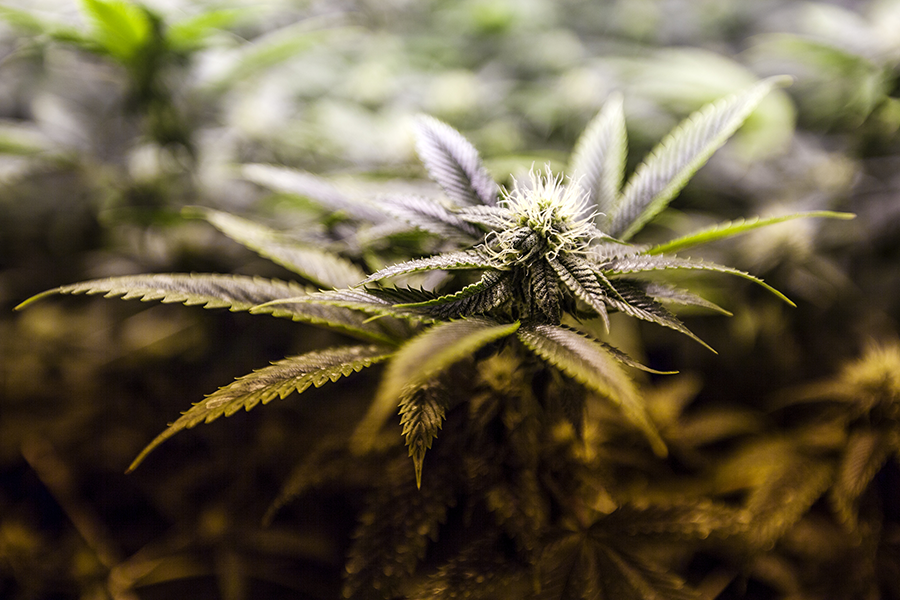 Relieve pain
Sooth a nauseated stomach
Induce sleep
Induce hunger
Act as an anticonvulsant
And that's only a few of the properties that have so far been discovered. With more time and more research, there's no telling what else this plant might be able to do.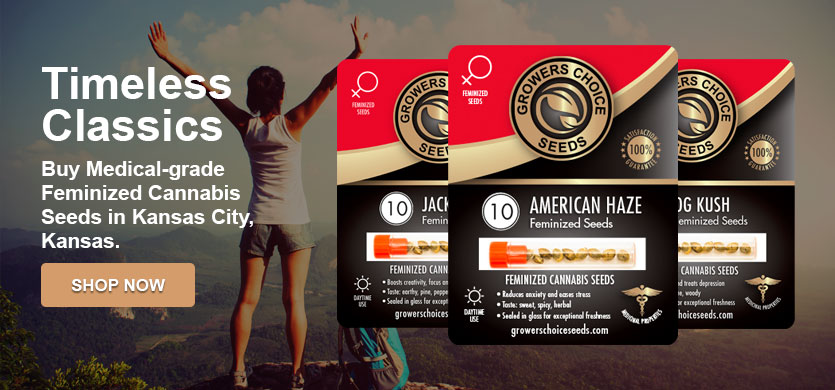 Are pot seeds safe?
The two most studied chemical compounds in marijuana are THC and CBD. THC is the psychoactive cannabinoid, the one responsible for causing that trippy, "high" feeling that's good for parties or making a movie more interesting. CBD, on the other hand, is not psychoactive, in fact, it will block the uptake of THC, so if the two are present together, the effects of THC will either be mitigated or not felt at all. Because it has few uncomfortable side effects, it's most often prescribed in medical situations for a wider range of people, including children and the elderly.
How can I get marijuana seeds in Kansas City?
When you're looking to purchase pot seeds in the Kansas City area, your best bet is to shop online with a reputable marijuana seed dealer, like Growers Choice Cannabis Seeds. Kansas has yet to legalize the use of medical marijuana (though local proponents continue to work towards this goal), and you won't find the top notch strains just any old place.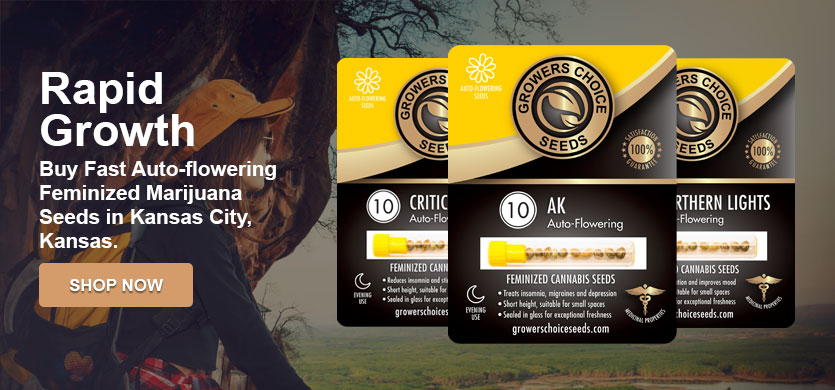 Buy marijuana seeds in Kansas City
On the Growers Choice website you'll find the kinds of strains that are ideal for both recreational and medical marijuana use, excellent quality strains like Diesel and Cinderella 99.
Marijuana seeds for sale in Kansas City
Marijuana seeds are considered collectors items, and adults can own them free and clear. For the best Kansas City marijuana seeds are just a click away when you shop with Growers Choice. Every order is packaged in medical-grade glass vials to ensure freshness on delivery (which doubles as a great container for storage in case you decide to hold off on germinating until a later date). We ship anywhere in the United States, direct to your door.
Customers in Kansas City know Growers Choice is number one
I don't feel the need to shop anywhere else for my marijuana seeds since I found Growers Choice. They have the best selection, and the best seeds. I feel like they're a company you can trust, so far everything has been completely above board, and I'm really happy with everything – service, quality, it's all good.
Most Popular Marijuana Seeds in Surprise