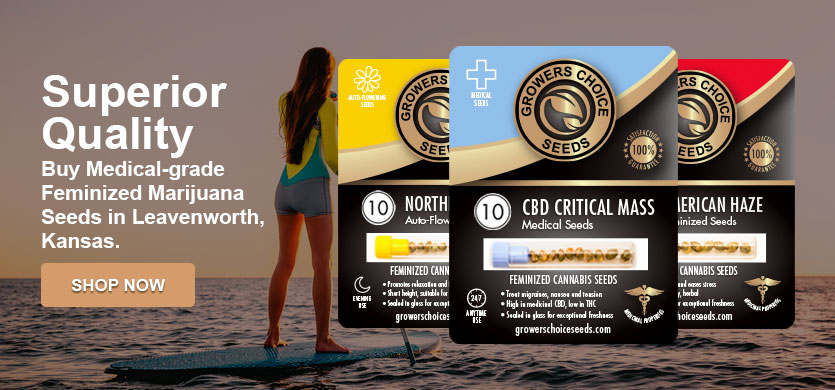 Buy Premium Leavenworth Marijuana Seeds
You can now buy marijuana seeds in Kansas! Grower's Choice Seeds is your dependable online resource for premium Leavenworth marijuana seeds. Why waste your time and money on questionable seeds? Our genetically verified seeds are packed in vacuum-sealed and medical-grade glass vials to ensure quality and viability. Safe and speedy delivery of top-shelf seeds is now a reality with Grower's Choice. If you want regular feminized, high-CBD, or auto-flowering seeds, begin your order today with just a few clicks. Grower's Choice Seeds will get you your premium marijuana seeds fast!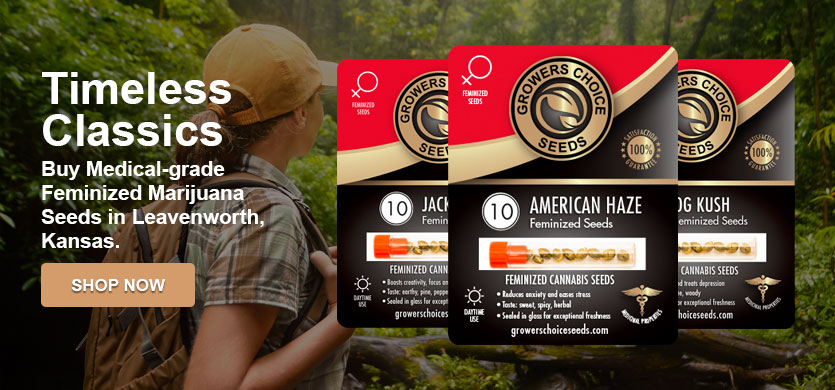 Kansas Marijuana Laws
Did you know that it is legal to buy Grower's Choice Seeds in Leavenworth, Kansas? In fact, it is 100% legal to own ungerminated cannabis seeds anywhere in the USA. Even if your state has laws prohibiting the use of cannabis products and flower, you can still collect Grower's Choice seeds! Governor Coyler recently signed a bill that legalized the sale of marijuana products that contain no THC; the psychoactive chemical compound found in cannabis that produces a euphoric "high" feeling. This is a great step forward, but we all know that there is more progress to be made. Home cultivation by law-abiding Kansas adults is surely around the corner. In fact, many other states are already allowing home growers and seeing great results. Until then, stock up on high-quality Grower's Choice Seeds today!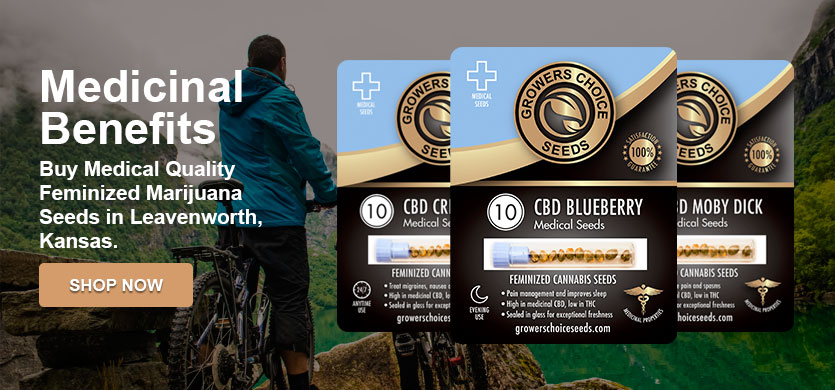 Kansas Marijuana Delivery
Now is the time to get Leavenworth marijuana seeds delivered directly to your door with Grower's Choice Seeds! Take advantage of our affordable prices and speedy delivery. Buying high-quality marijuana seeds has never been easier with Grower's Choice. Begin your order today!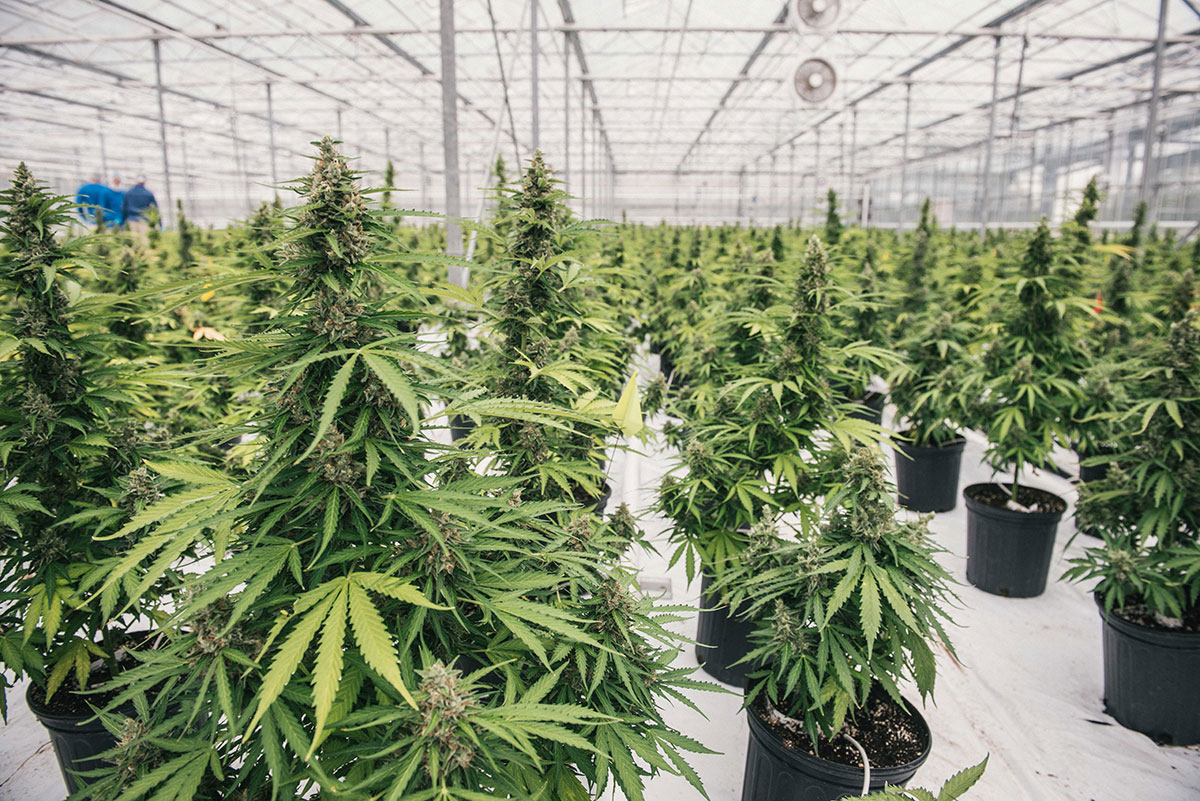 Is Marijuana Good for Health?
More and more research is being published on the health benefits of cannabis. New legalization efforts around the country have paved the way for scientific research to back up what has been commonly known about medical marijuana for thousands of years! Grower's Choice Seeds high-CBD medical seeds are for those looking for the healing properties of the plant, and little to know psychoactive or "high" effect. Is medical marijuana right for you?
Order Auto-Flowering Pot Seeds
Are you new to growing marijuana at home? Try Grower's Choice Seeds auto-flowering cannabis seeds. These easy to grow pot seeds are perfect for someone giving home-growing a try. These plants shift to the flowering stage all on their own without the typical light manipulation required for regular cannabis seeds. For an extra benefit, they tend to grow flowers a little faster too! If auto-flowering seeds sound right for you, Grower's Choice will deliver right to your doorstep, hassle-free!
Most Popular Marijuana Seeds in Surprise