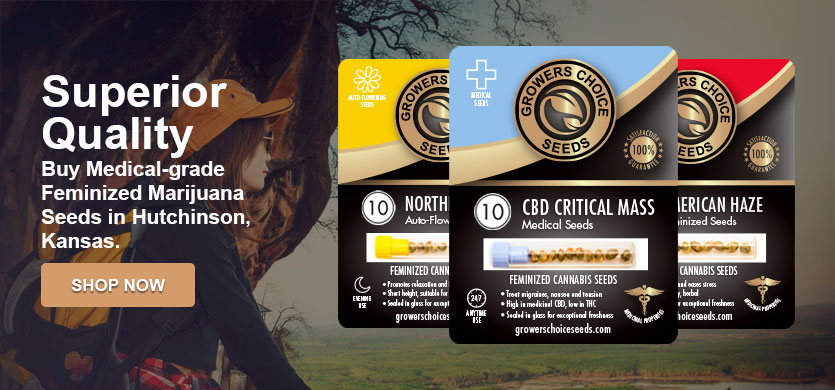 Buy High-Quality Hutchinson Marijuana Seeds
Did you know that you can have high-quality Hutchinson Marijuana seeds delivered directly to your door? In just a few clicks with Grower's Choice Seeds, you can have a shipment of the best seeds available on the internet on the way to your home. All Grower's Choice seeds are genetically verified and fully feminized, so you can trust you are getting exactly what you ordered when buying our premium seeds. Interested in high-CBD medical seeds? Grower's Choice has got you covered! We even carry auto-flowering seeds for beginners and veterans alike! No matter what you are after, Grower's Choice Seeds will deliver! Start shopping for the best online marijuana seeds today!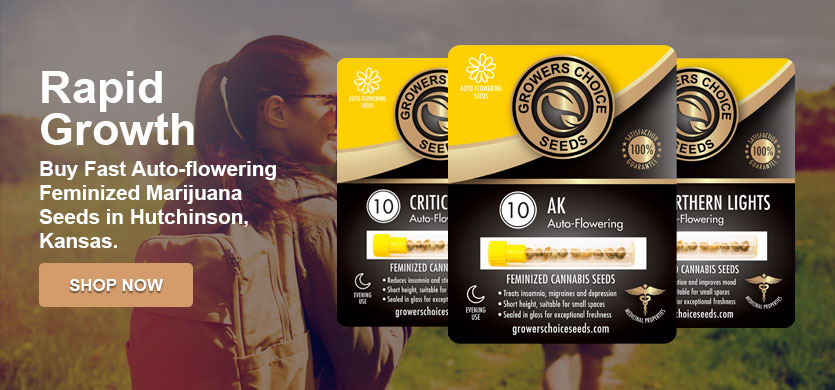 Kansas Marijuana Laws
Laws surrounding the use of marijuana have been going through some major changes in just the last handful of years. Many states have begun allowing adults to have access to one form of cannabis or another, and many states have or are about to fully legalize recreational marijuana. Recently, in the state of Kansas, Governor Jeff Colyer signed legislation that legalized marijuana products that contain zero THC. Tetrahydrocannabinol, or THC, is the psychoactive chemical compound in marijuana that produces a "high" feeling. The people of Kansas understand that this is an important and positive step towards further legalization of cannabis. Grower's Choice Seeds is here for when home-cultivation is fully legalized!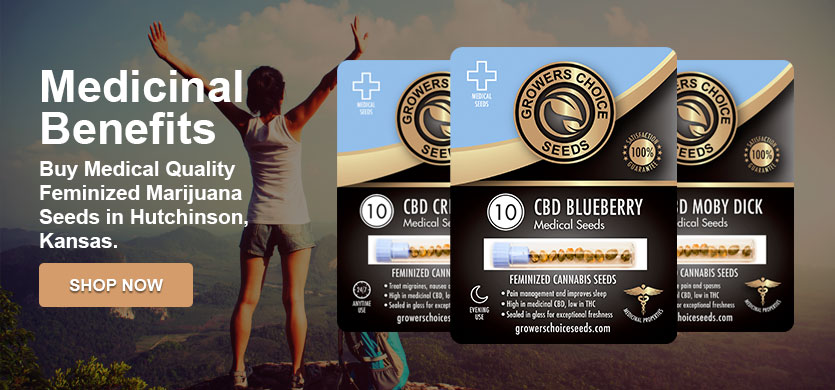 Are Pot Seeds Legal in Kansas?
Yes! It is 100% legal to own pot seeds from Grower's Choice Seeds. No matter what your state's policy is on the use of cannabis, owning ungerminated seeds is lawful. That means you can safely order your favorite seeds from Grower's Choice and have them delivered straight to your home! Grower's Choice understands that privacy is important, so shipments are always speedy and discreet. Begin your Grower's Choice Seed shipment today with no worries!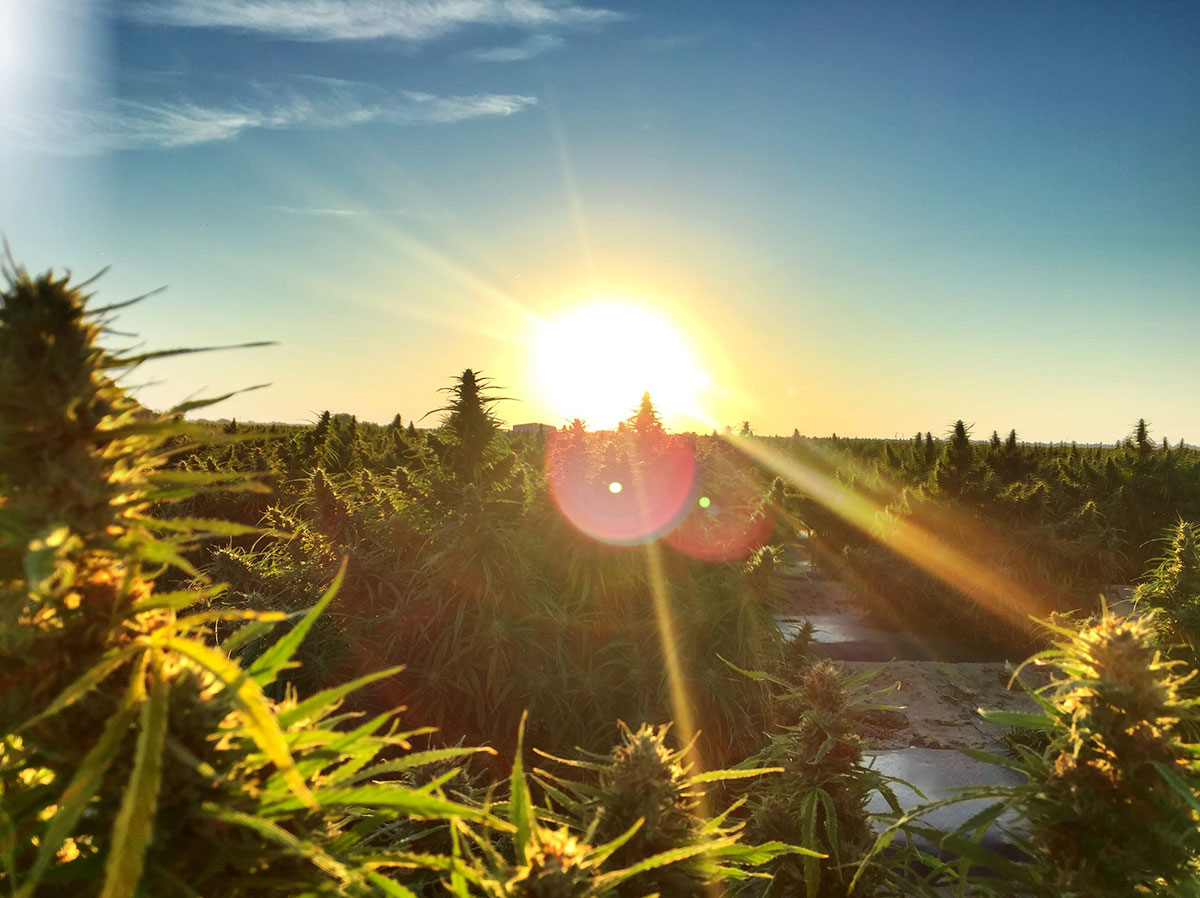 Order the Best Marijuana Seeds in Kansas
Ordering premium Hutchinson marijuana seeds has never been easier through Grower's Choice Seeds. Remember, our seeds are shipped in vacuum-sealed, medical-grade glass vials to ensure safe storage. Not planning on using your seeds right away? No problem, well-sealed seeds can last for up to 3 years with great germination viability! Check out our guide on preserving cannabis seeds. We want to help you get the seeds you need by fast delivery straight to you door. Order today with Grower's Choice Seeds!
Most Popular Marijuana Seeds in Surprise