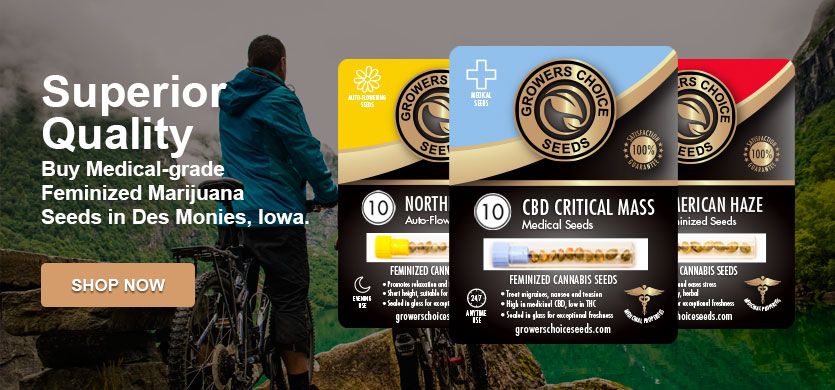 What are marijuana cannabinoids?
A lot of people know that marijuana is potent and can provide some amazing effects when consumed, but they may not know exactly why. While some people are content to remain in the relative dark as to the biological reasoning behind the efficacy of marijuana in medical situations, others prefer to delve deeper and understand everything they can about what they're putting in their bodies. For those of you wondering what makes marijuana such a practical alternative treatment, it can all be attributed to cannabinoids, chemical compounds that occur naturally in marijuana plants and act the same way in the body as our own naturally existing neurotransmitters. These chemicals work on the body's endocannabinoid system, a series of receptors through the brain and body that are responsible for the regulation of homeostasis functions like sleeping, hunger, memory, and more. The only quality of marijuana you should consume is the best quality, cultivated in your own garden. Start with the best Des Moines marijuana seeds, available for delivery, when you shop online with Growers Choice Cannabis Seeds.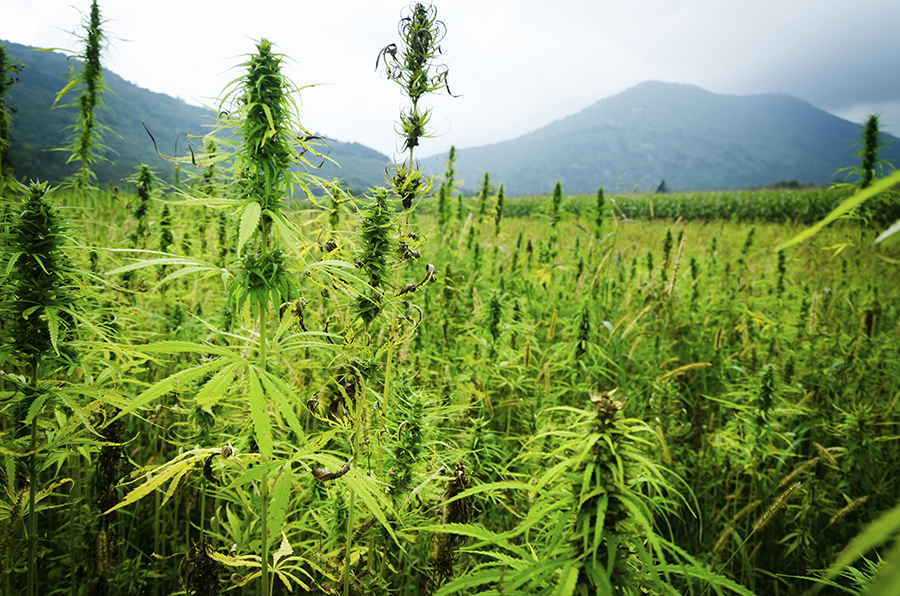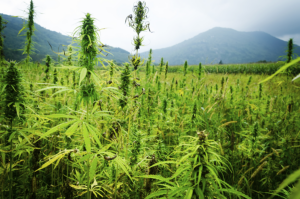 What does marijuana do?
Marijuana cannabinoids mimic our own neurotransmitters so closely that they can effect dramatic change without our body when taken up. THC acts like anandamide, the body's "bliss molecule", and can increase euphoria, as well as improve hunger and appetite, reduce pain, and bring relief from insomnia, anxiety, and more. THC is also a hallucinogenic compound, which explains its popularity as a recreational drug. This side effect isn't beloved by everybody, but that doesn't mean marijuana isn't a viable option for people with medical needs.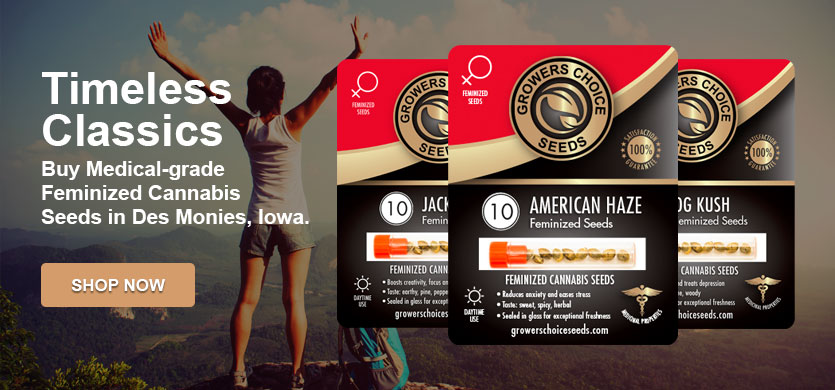 Compare Our Cannabis Seed Strains
Buy marijuana seeds in Des Moines
CBD is the second most commonly occurring cannabinoid with a host of clinical applications and no psychoactivity, making it an ideal treatment option for a much broader range of patients, including children and the elderly. Many patients have found great success in treating illnesses and conditions that have heretofore been untreatable.
New to Growing Cannabis? Try Our Autoflowering Seeds
With our autoflowering marijuana seeds, you can relax knowing that your baby plants are in good hands. We recommend auto seeds for beginners as well as those who prefer low-maintenance plants that pretty much take care of themselves. With Auto seeds, you can go a day or two without checking on your plants. These strains are highly resilient to human error and uncontrollable factors like the weather.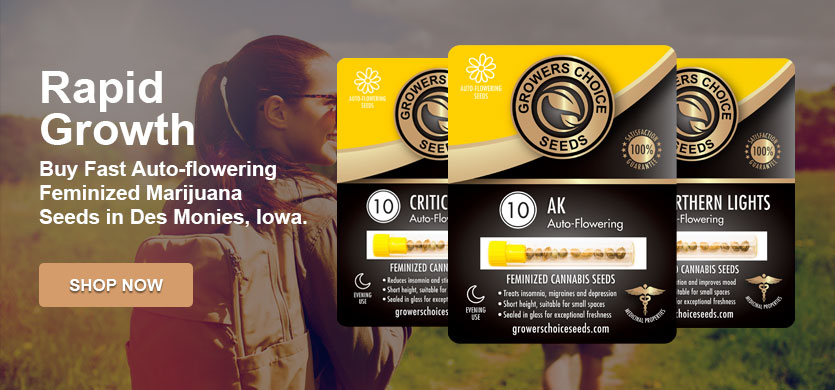 Is medical CBD marijuana legal in Des Moines?
It's been the trend of southern American states to be slow on the uptake to accept marijuana both for recreational and medical purposes, though several, including Iowa, have made allowances, however strict, for patients in cities like Des Moines to access high quality CBD-specific marijuana strains to treat certain conditions, if approved by a physician.
Marijuana seeds for sale in Des Moines
Though the laws around cultivating marijuana in Des Moines, IA are still decidedly unfriendly, proponents of pot can still pick up their favorite Des Moines marijuana seed strains when they shop online with Growers Choice Cannabis Seeds, because weed seeds are considered a collectors item when not germinated, and owning them doesn't carry a penalty. Our top-notch seed strains, like Afghan or our CBD Blueberry may be exactly what need to add to your collection.
Great reviews from our customers in Des Moines
Fast delivery, fresh seeds in excellent packaging, great for preserving seeds for long term. I haven't had a single issue getting my orders across the border, but I'm really looking forward to being able to use them! No complaints from me, I think Growers Choice is a great shop.
Most Popular Cannabis Seeds in Des Monies