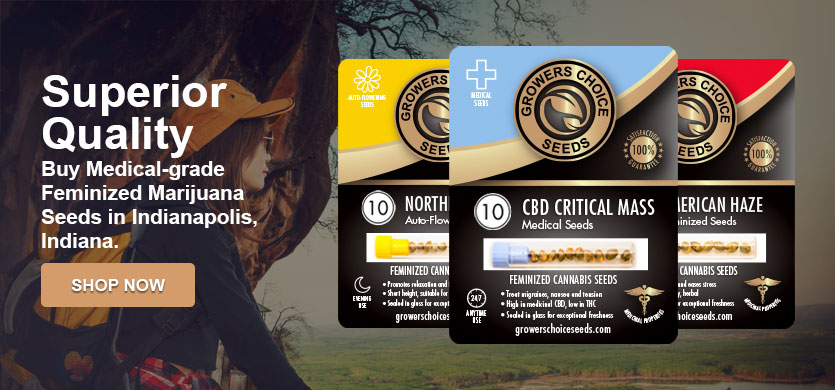 Buy marijuana seeds in Indianapolis
If you've been looking for a place to buy Indianapolis marijuana seeds, then we've got good news! At Growers Choice, our high quality marijuana seeds are easy to order and are delivered directly to your door. With safe and secure payment options including Visa, MasterCard, and Bitcoin, and our 90% germination guarantee, we want to make sure you're getting exactly what you pay for. We know your time is valuable, and that's why we've made our process easy, quick, and hassle-free. So visit us online and browse our selection of over 40 of the most popular marijuana seed strains in the world.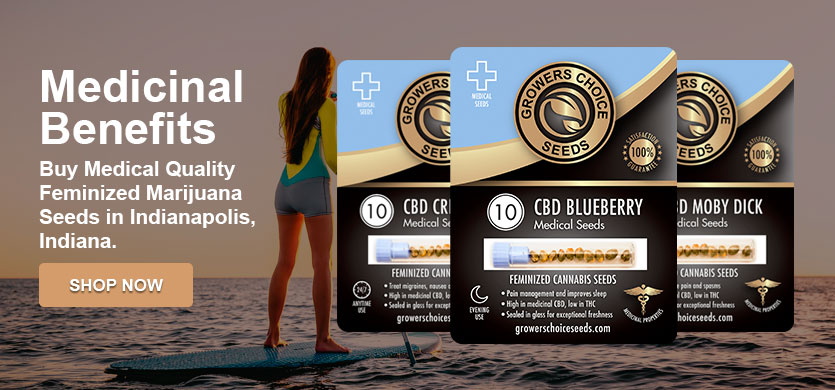 Is it legal to own pot seeds in Indianapolis?
Yes, it is legal to purchase and own pot seeds in Indianapolis, as they are classified as an adult novelty item and therefore qualify as a collector's items. The state of Indiana does also have a limited medical marijuana program, allowing licensed residents to possess and use marijuana extracts, such as CBD oil, to treat any medical condition for which a physician may recommend this treatment option. While lobbyists are pushing for an expansion of the medical marijuana program, at present the law only allows low-THC, CBD extracts.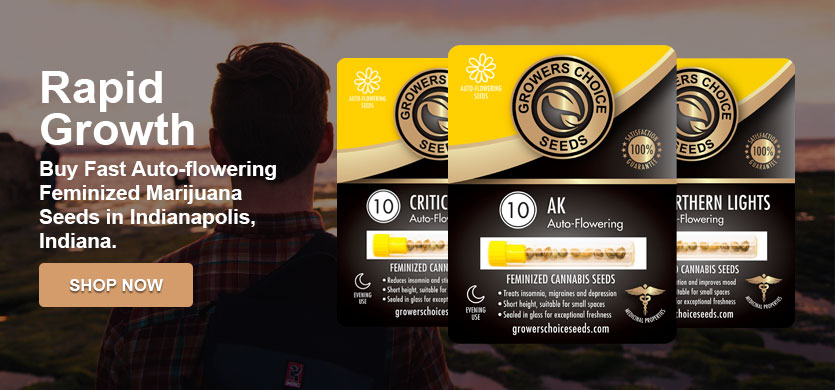 Marijuana seeds for sale in Indianapolis
Indianapolis marijuana seeds don't have to be a chore to find any longer. Growers Choice delivers to residents all across the U.S and Canada, and our flat-fee shipping allows you to buy as many or as few seeds as you desire, all for the same low cost of shipping. After purchasing from us, you'll also be able to track your order so you'll know when to expect your seeds are your door. Our team of horticultural and medical experts ensures that all of our seeds are the best quality and our medical-grade packaging ensures your order will stay fresh.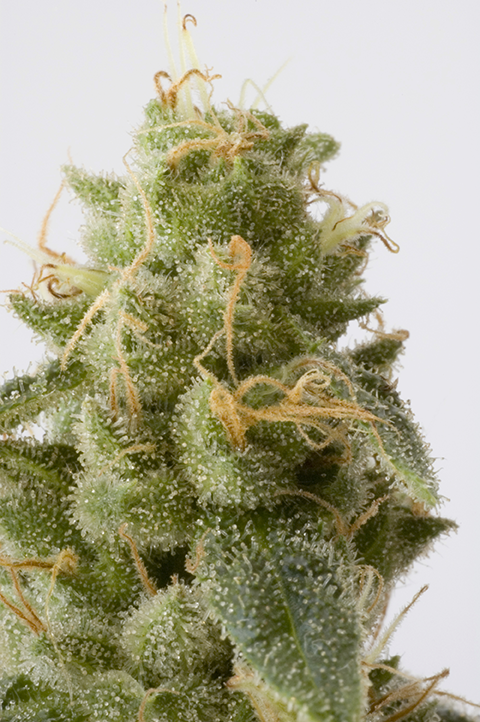 Compare Our Cannabis Seed Strains
Indianapolis Customers Recommend Growers Choice
I found Growers Choice at the perfect time in my life. This was exactly what I needed, and ordering online was much easier than I expected. My seeds were delivered on time and the packaging is great for storage. I'll definitely be ordering from here again.
Graham N., Indianapolis, IN
Shop Popular Marijuana Seeds