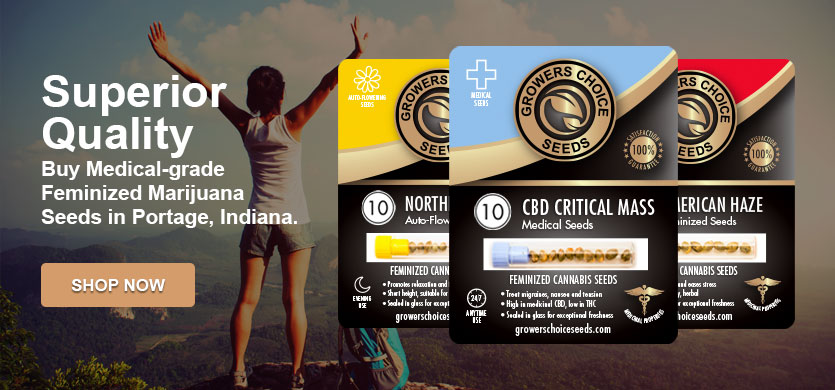 Where to Get Portage Marijuana Seeds Online for Delivery
Wondering where to get the best marijuana seeds online? Growers Choice Seeds is proud to bring you our fine selection of high quality marijuana seeds, all fully feminized and completely ungerminated. We've sourced our seeds from expert growers from around the world, many with decades of experience in the cannabis industry. Order your Portage marijuana seeds online today using our secure server, and we'll provide fast and discreet delivery right to your door. Tracking is available on every order.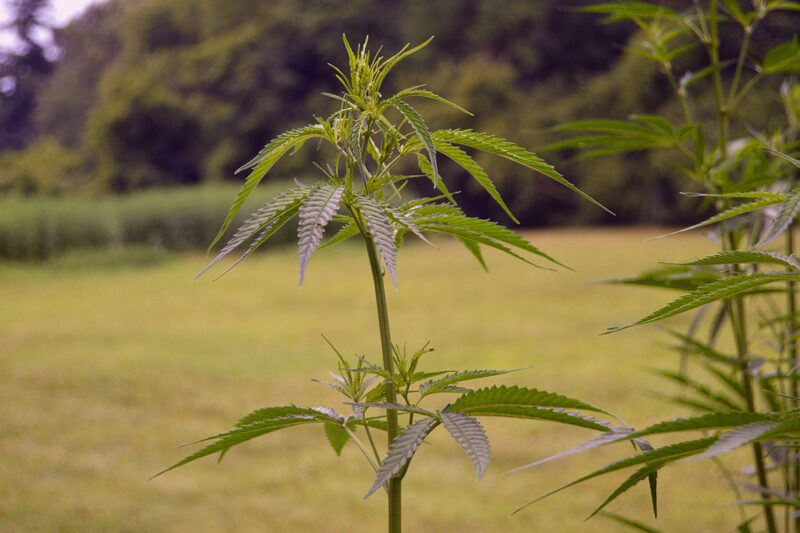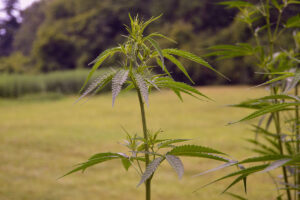 Is Marijuana Cultivation Legal in the State of Indiana?
Growing marijuana plants is not permitted in the state of Indiana at this time. Marijuana plants cannot be cultivated by individuals for either medical or recreational use. There is no medical marijuana legislation in place at this time, and recreational marijuana remains prohibited as well. However, high content CBD cannabis products have been widely legalized in the state, for both medical and recreational use. CBD products have very low THC content and a greater concentration of the cannabinoids CBD, making them effective at relieving stress and chronic pain, without the heady effects of marijuana that is high in THC. Residents of the state can purchase CBD products at licensed businesses throughout the state. Although marijuana cultivation is not allowed, buying marijuana seeds is legal in the state of Indiana and throughout the United States, as long as the seeds are ungerminated. Because ungerminated marijuana seeds are considered novelty gifts, they are not prohibited and can be legally bought and owned by adults in the US. Growers Choice Seeds carries a huge selection of ungerminated marijuana seeds in our online inventory. Shop now to find the seeds that are right for you and get fast delivery to your door in as little as one week.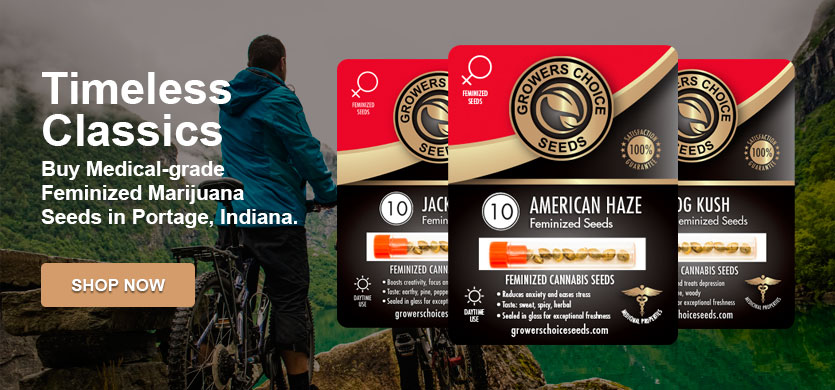 Order High Quality Sativa Marijuana Seeds Online Today
Sativa dominant strains of marijuana are prized for their fun, uplifting effects. These strains provide feelings of euphoria and creative energy to their users, and are often enjoyed by creative professionals and amateurs alike. Sativa strains, including diesel and haze strains, provide users with enhanced focus and energizing feelings. Some of our favorite sativa strains are
Find important strain data like average grow time, estimated yield, THC content, aroma and effects, and more. All of our seeds are fully feminized and are backed by our germination guarantee.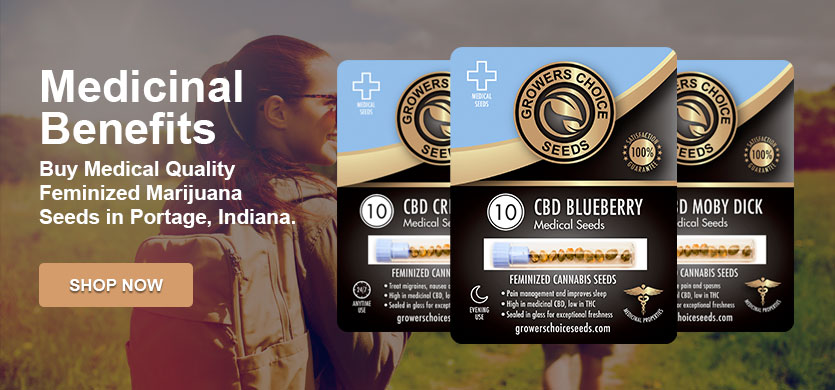 Find the Best Weed Seeds Online for Quick Delivery
Finding high quality weed seeds online is easy with Growers Choice Seeds. All of our Portage marijuana seeds available now are fully feminized and completely ungerminated, so you can buy with confidence. Find us on social media for more marijuana news and upcoming promotions, and be sure to sign up for our newsletter for your chance to win free seeds.
Most Popular Cannabis Seeds in Portage, IN