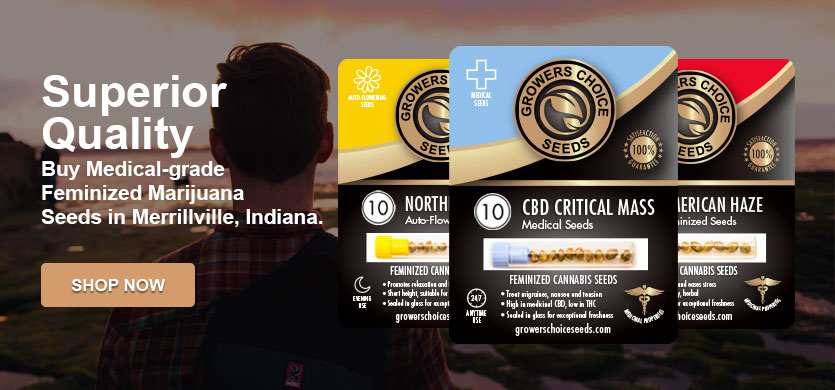 How to Buy Merrillville Marijuana Seeds For Fast Delivery
Buying high quality marijuana seeds online has never been easier. Growers Choice Seeds is your source for the best Merrillville marijuana seeds on the market today. All of our seeds are fully feminized and completely ungerminated, and are backed by our germination guarantee. Shop our selection now to find the seeds that fit your needs, and check out online using our secure server and your payment method of choice. We'll deliver your seed right to your door in as little as one week. Browse our digital catalog today to get started.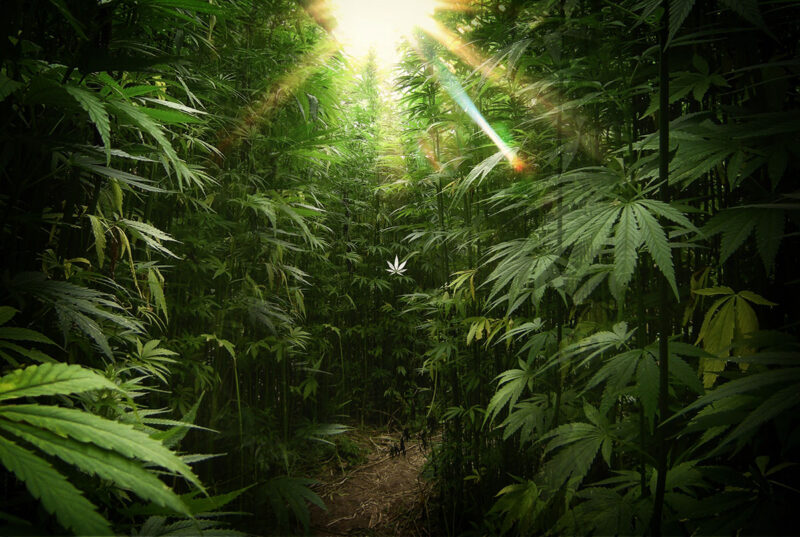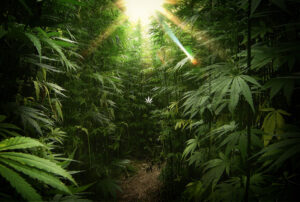 Is it Legal to Grow Marijuana Plants in the State of Indiana?
Marijuana cultivation is not permitted in the state of Indiana for either recreational or medicinal purposes at this time. Only industrial hemp plants may be grown for use in commercial products, such as paper, rope, and textiles. The state does not have a medical marijuana program in place, and recreational marijuana remains prohibited as well. However, CBD has been legalized statewide for both medicinal and casual use. High content CBD products can be purchased from licensed facilities and businesses throughout the state. Even though you can't grow marijuana plants in Indiana at this time, you can still purchase marijuana seeds legally, as long as the seeds are ungerminated. Ungerminated marijuana seeds are considered collector's items, and are legal for adults over 21 years of age to buy and own in the United States. You'll find dozens of strains of high quality marijuana seeds for sale online when you shop with Growers Choice Seeds.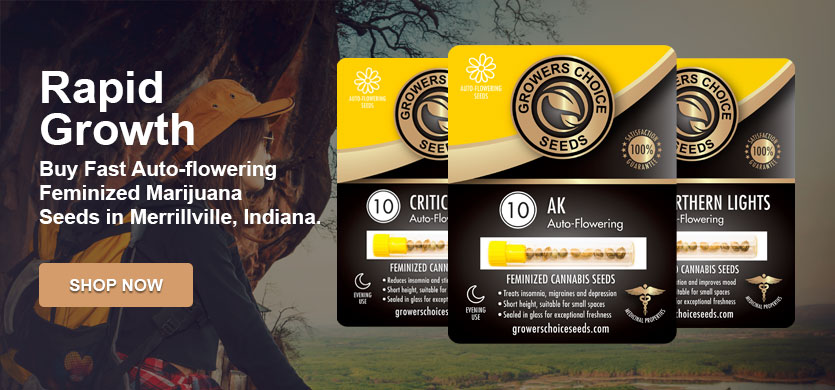 Get High Quality Kush Marijuana Seeds Delivered Fast Today
Kush marijuana strains are some of the oldest known strains in the world. These indica dominant strains have been cultivated in the Hindu Kush mountain region of Central Asia for centuries, and are valued for their relaxing, introspective effects. Kush strains are often used to relieve stress and anxiety, chronic pain, and insomnia. We have a large selection of kush marijuana seeds in stock, such as
Learn more about our kush marijuana seeds when you check out their product pages, linked above. Find strain detail like average grow time, estimated yield, THC content, and more, plus reviews from other customers like you.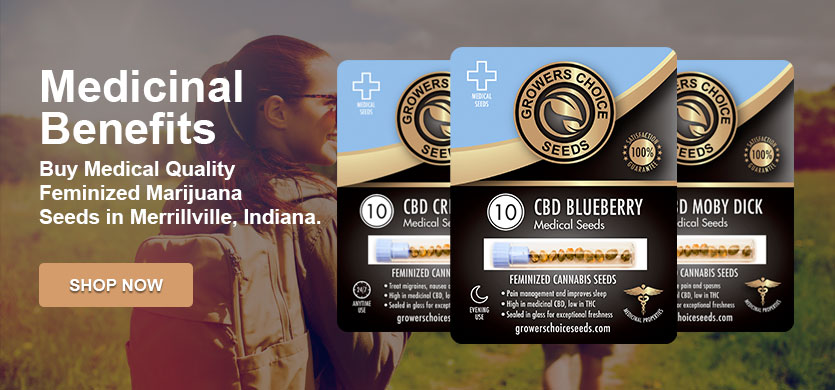 Buy High Quality Weed Seeds Online for Fast Delivery
Buying high quality weed seeds online is easier than you think. Growers Choice Seeds has made it simple to get the Merrillville marijuana seeds you need delivered to your door quickly. Shop online now to find the seeds that are right for you. Follow us on social media for the latest cannabis news and promotions, and sign up for our newsletter for your chance to win free marijuana seeds.
Most Popular Cannabis Seeds in Merrillville