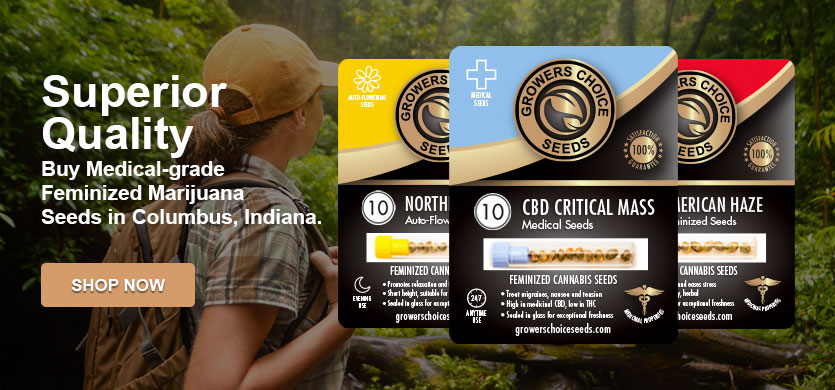 Buy Columbus Marijuana Seeds from Grower's Choice
Are you looking for premium Columbus marijuana seeds? You have come to the right place! Grower's Choice Seeds is the easiest way to get your hands on genetically-verified, feminized marijuana seeds. We ship Grower's Choice marijuana seeds all over the country in vacuum-sealed glass vials to ensure safe delivery to our customers. We carry many different strains of regular feminized, autoflowering, and high-CBD seeds. Now is the time to buy premium seeds from Grower's Choice!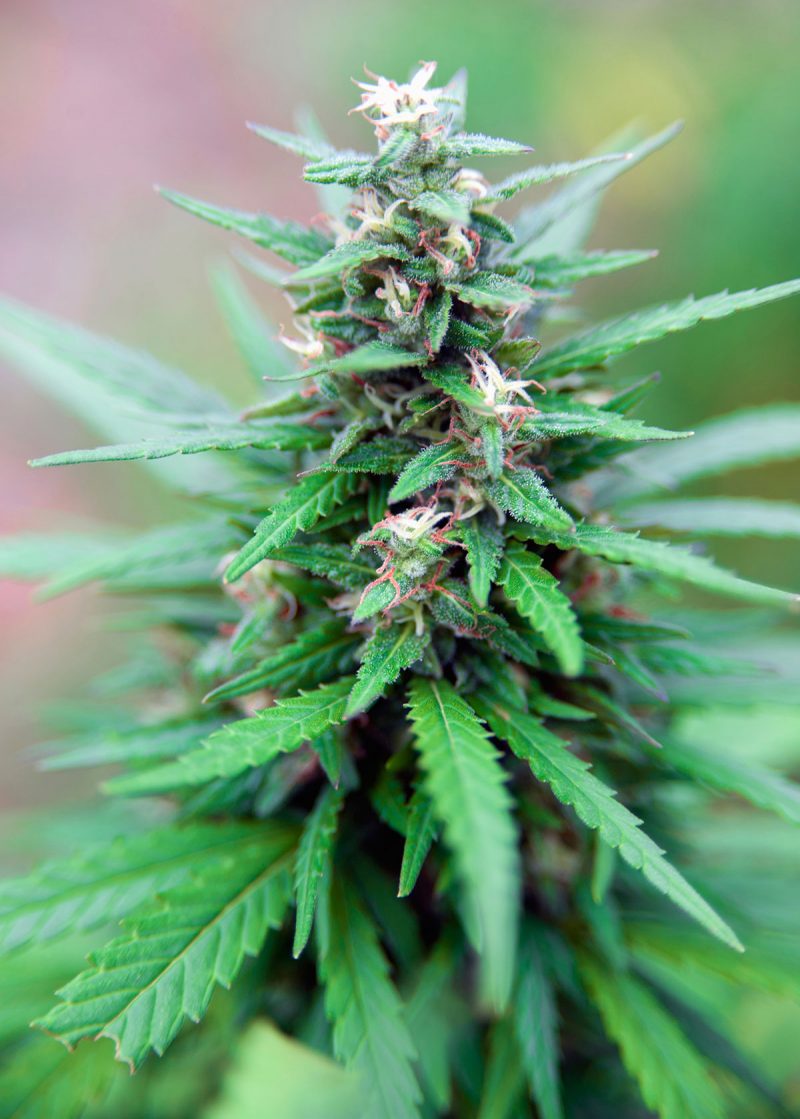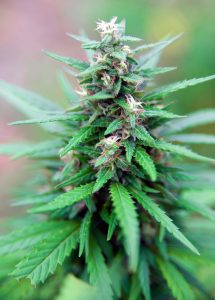 Is Marijuana Legal in Indiana?
Ordering marijuana seeds online through Grower's Choice Seeds is 100% legal in the state of Indiana. Due to the current state laws, it is not yet legal to grow plants at home. But as long as you keep your seeds ungerminated, you are following the law! Recently, the governor of Indiana pushed legalization a major step forward by making the purchase of low-THC oils lawful. Until home cultivation is fully legalized, be sure you make Grower's Choice Seeds your legal supplier of the best marijuana seeds on the internet!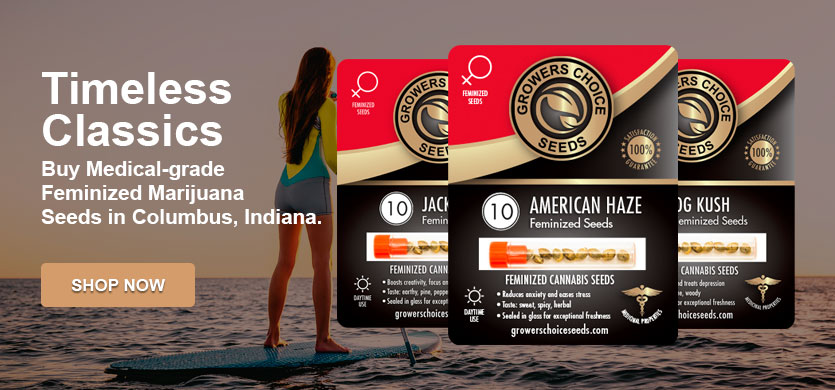 How to Store Marijuana Seeds
Grower's Choice Seeds ships seeds to every state in the USA, even though not every state has legalized the ability to grow at home. This means that the need to keep seeds ungerminated for long periods of time is important for our customers. That is why we ship our seeds vacuum-sealed in medical-grade glass vials which help maintain optimum viability. Grower's Choice marijuana seeds can last up to 3 years without reduced germination rates if stored properly! Here are a few things to remember for long term storage:
Low light

Low humidity

Low temperature (but not freezing!)
For a more detailed storage guide, check out our page on how to preserve cannabis seeds.
Pot Seeds On Sale
Did you know that we carry pot seeds on sale? Grower's Choice Seeds can deliver you affordable seeds right to your door. Check out our inventory of cannabis seeds on sale regularly to stay on top of our latest deals!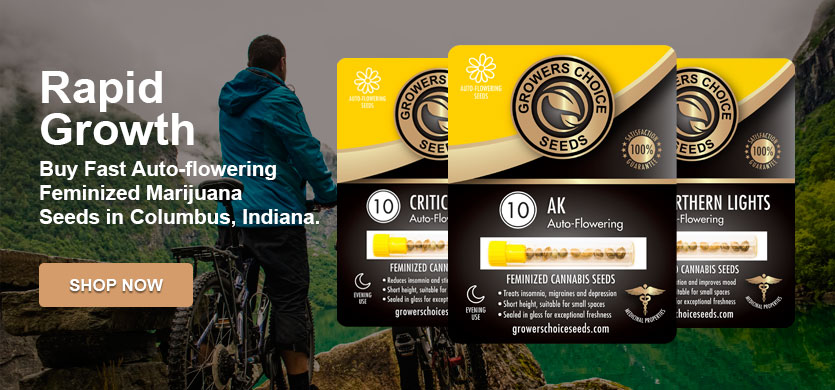 Order Feminized Marijuana Seeds Online
Are you thinking about growing marijuana for the first time? We carry auto-flowering seeds for those looking for a low-maintenance plant. These seeds grow into plants that produce flowers without any light manipulation, so are great for home-growers with a simple setup. For an added bonus, they tend to produce flower faster than regular seeds too!
High-Quality MJ Seed Delivery
No matter what kind of seed or strain you are after, Grower's Choice Seeds will deliver to you door without any hassle. If you want high-quality Columbus marijuana seeds that are shipped fast, order today from Grower's Choice Seeds!
Most Popular Cannabis Seeds in Columbus, IN