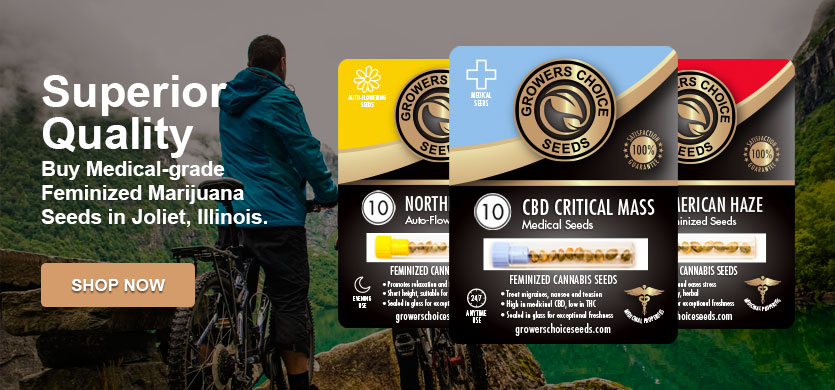 Buy Marijuana Seeds in Joliet
For all of your Joliet marijuana seed needs, turn to Growers Choice. Our 20 years of industry experience, comprehensive website, and speedy delivery have made us a trusted provider for fresh, premium marijuana seeds.
When you order from us, your package will be shipped quickly to you in discreet packaging. This means that you'll get your product in a timely order—and, no one will be privy to your personal business. Talk about a win-win!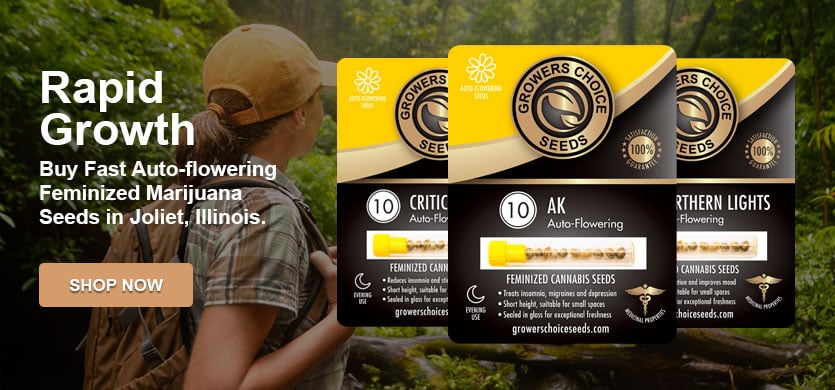 What are Joliet's Marijuana Laws?
Currently, only medical marijuana is legal for use in Joliet. Medicinal marijuana has been legalized across the state of Illinois since 2014, which has enabled patients to use pot for certain health issues. As of now, however, the home growth of marijuana is illegal here. Nevertheless, you may still legally purchase marijuana seeds: as long as they have not started the germination process, they are legal to buy as "adult novelty souvenirs" or "collectors' items."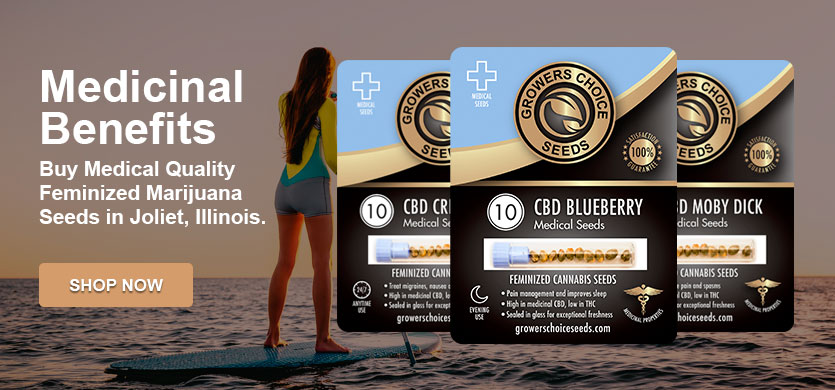 Marijuana Seeds for Sale in Joliet
When you purchase Joliet marijuana seeds from us, you can feel secure knowing that you are our number one priority. To ensure the quality and safety of your product, we offer only the best, 100% fresh marijuana seeds, each of which is thoroughly evaluated before it reaches your door. Talk about a feel-good find!
If you're interested in learning more about the safety and quality of our products, check out the detailed descriptions of each of our strains.
How Long Do Marijuana Seeds Last?
If stored in a cool, dark place, our marijuana seeds should last for at least two years. For more information on how to properly store seeds—and increase their longevity—check out our seed preservation tips.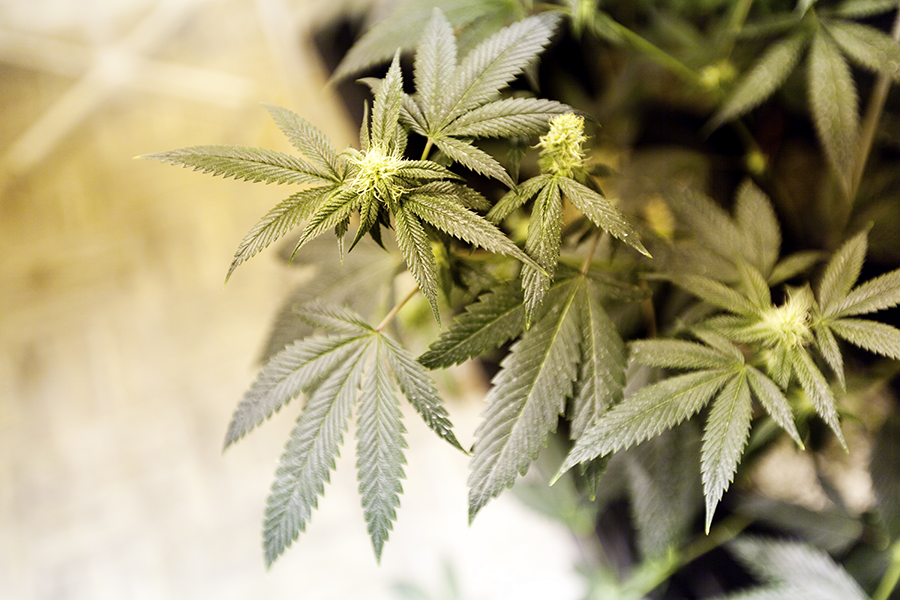 What are Feminized Pot Seeds?
In simple terms, feminized pot seeds are those that are able to self-pollinate, meaning that they can generate buds without the aid of their male counterparts. Although both male and female plants are typically needed to carry out the reproductive process, feminized cannabis plants can flower by themselves. For growers, male plants are essentially useless; they don't create the consumable buds that marijuana is known for, so they merely waste precious space in a grow room.
What's more, feminized pot seeds will always produce female seeds, meaning that growers never have to spend time, resources, and money on male crops. As such, feminized seeds are a worthy purchase; their innovative reproduction process results in more buds—and less waste—over time.
The Best Marijuana Seeds for Delivery
Each and every strain of marijuana seeds sold by Growers Choice is reliably feminized by expert breeders. Some of our top picks include:
Compare Our Cannabis Seed Strains
Growers Choice: Joliet's Top Pick For Pot Seeds
Overall, I felt extremely safe purchasing from Growers Choice—and that was a huge plus for me. Knowing that each of my individual seeds had been personally inspected and tested really earned my trust. The speedy delivery was also a bonus. Great job, Growers Choice!
Most Popular Marijuana Seeds in Surprise