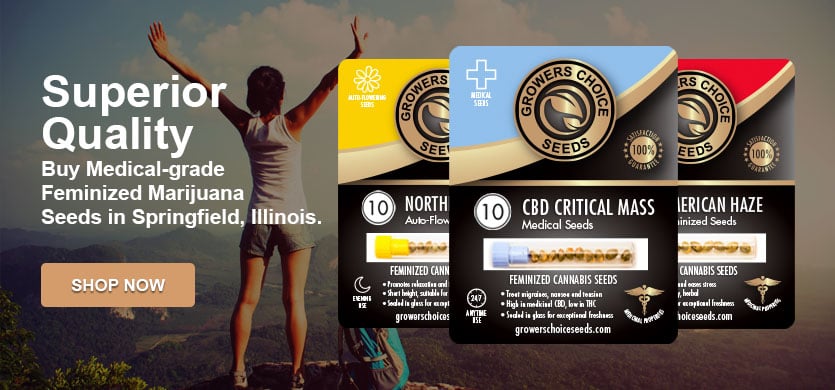 When it comes time to buy Springfield marijuana seeds, there's really no better place to look than Growers Choice. With a huge selection of reliably feminized seeds on our roster, we're sure to have exactly what you're looking for, whether it's a chill indica or an uplifting sativa, something for your insomnia, or a strain to keep your brain on task throughout the day. Suffice to say, Growers Choice has you covered.
The Best Marijuana Seeds in Springfield
Growers Choice offers more than just great selection – we're all about quality and customer service, too. Placing an order online, as much as it's the regular way of things these days, can be a bit nerve-wracking when you're trying a new shop for the first time. But let us set your fears at ease. Our feminized strains aren't just cultivated by dedicated and knowledgeable breeders; we're also proud to back every seed with our limited 90% germination guarantee, which means you can worry a bit less about the results of your products – whether it's your first time buying seeds or your fiftieth.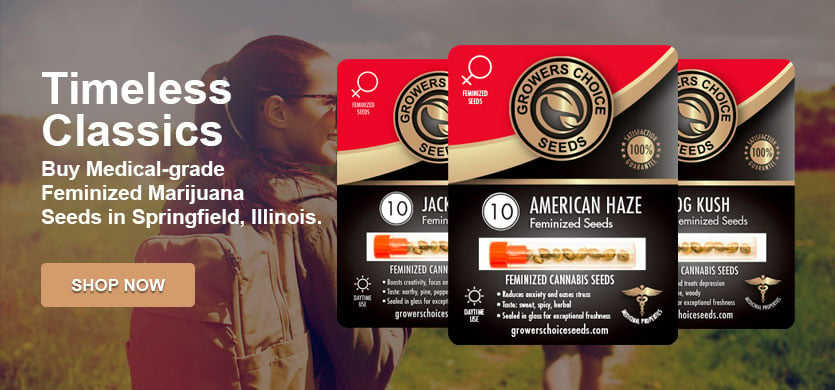 Marijuana Legality in Springfield, Illinois
Unfortunately, the marijuana laws in Illinois aren't quite up to the standards being set by so many states across the country, but at least you aren't looking at hard jail time for minor infractions. Small amounts of weed can get you a civil violation and a small fine, but cultivation can carry a bit heftier of a punishment.
But that doesn't mean you can't start your cannabis seed collection straight away! Recently, the Chicago Tribune did report that recreational laws are in progress in Illinois, so who knows – in the next couple years, you could be completely in the clear to grow up to 5 plants in your home. Talk about jumping on the bandwagon; well done, Illinois!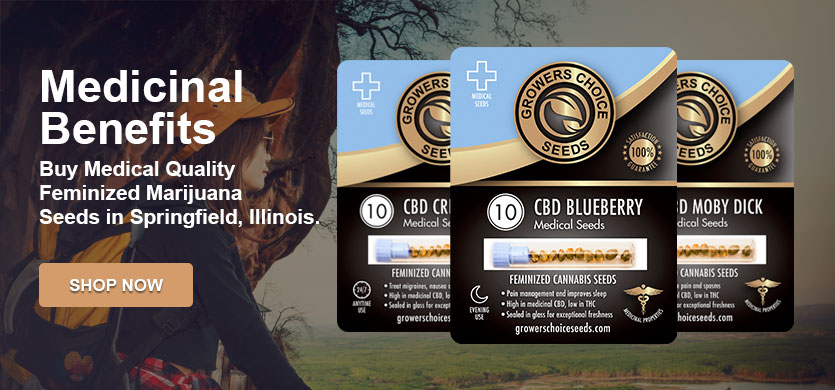 Buy Feminized Cannabis Seeds Online
As with most plants, marijuana plants can be either male or female. The male plants produce small pollen sacs that pollinate female seeds to initiate seed production. But it's the flowering female plants, called sinsemilla, which grow the large, cannabinoid-rich buds while without seed that you want. Purchasing seeds that are "feminized" (like our own Power Plant) means you'll only get female seeds and female plants.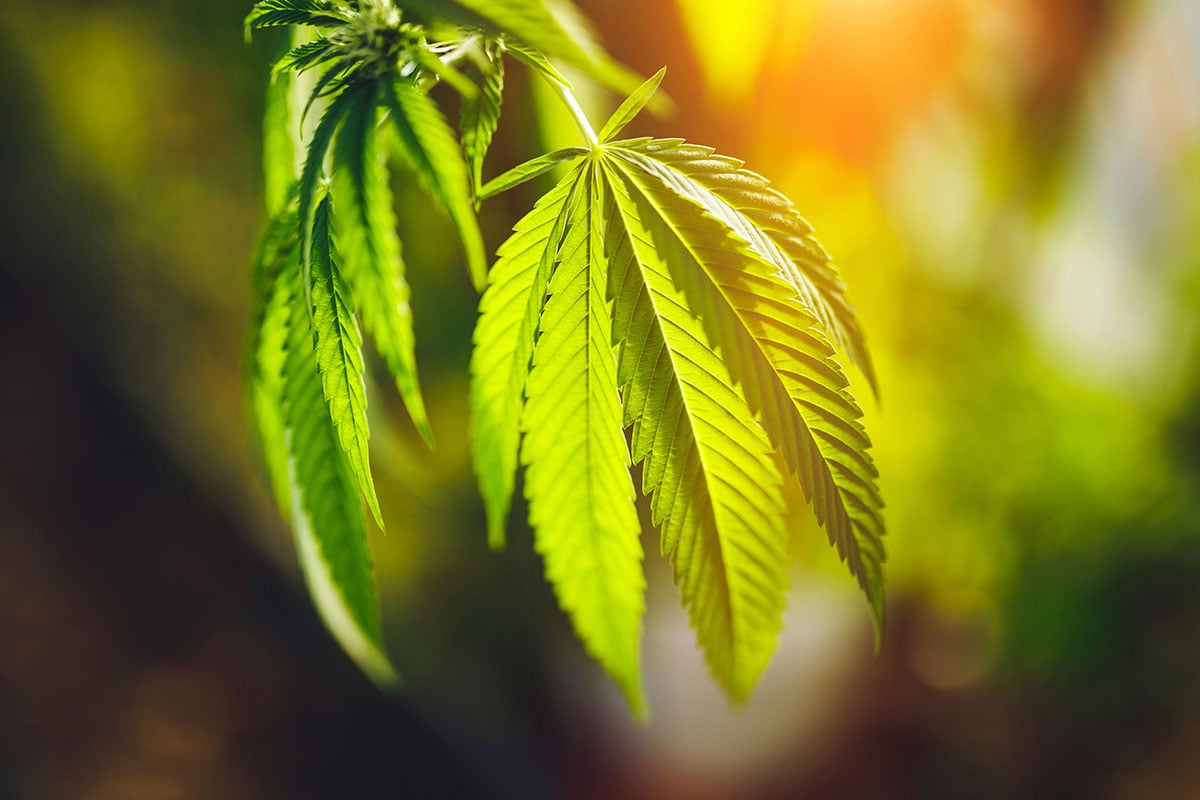 Choosing the Best Marijuana Seeds
We brag about our great selection here at Growers Choice, but we know that sometimes lots of choices isn't the awesome thing it's made out to be. How will you ever choose? Don't worry, our strains are broken out into regular, auto-flowering, and medical (though all are flowering), and they're clearly designated as indica or sativa, as well as a bunch of other helpful descriptors to aid you in your decision.
Looking for a happy body stone that can enhance your mood and induce sleep? Why not give Cheese auto-flowering a try?
How about an energizing and blissful stress-reliever? Jack Herer is a great choice for that.
Storing Your Marijuana Seeds
If you're planning to hold off on germinating your seeds before the laws drop, then you'll need to know how to store them properly. The good news is, marijuana seeds can remain viable for three years or even longer, as long as you keep them in the right kind of environment. While the freezer can work, assuming you are ensuring as few temperature fluctuations as possible, all you really need is a cool, dark, and dry place so the seeds don't get overly excited and start coming out of their dormant state before you're ready! It's pretty easy, really, and you can read all about it on our site before you buy Springfield marijuana seeds for yourself.
Most Popular Marijuana Seeds in Surprise