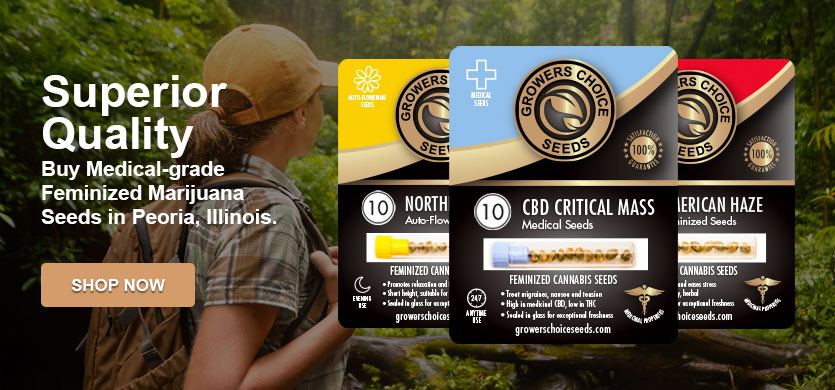 The Best Peoria Marijuana Seeds for Sale
Welcome to Growers Choice, where it's never been easier or more promising to buy Peoria marijuana seeds online! Our well-stocked site offers a great selection of marijuana seeds to the people of Illinois who, as of mid-2019, are eagerly waiting for a recreational use bill to pass. Lucky for all of you, we can get you set up so when the government says it's go time, you'll be ready to go — or rather, to grow your very own marijuana plants.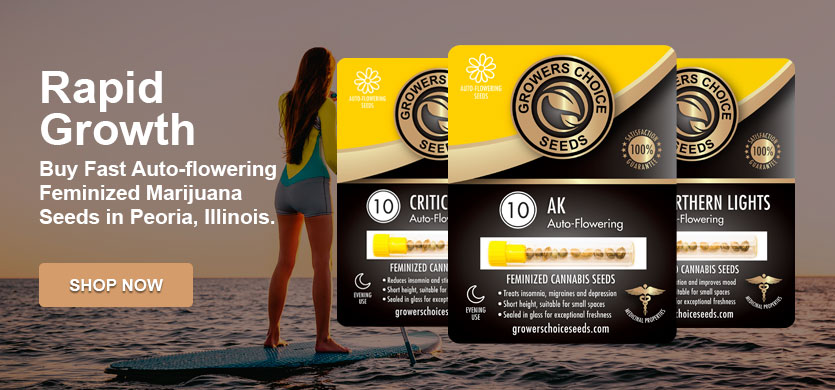 Buy Peoria Marijuana Seeds
Have fun browsing our extensive selection of feminized marijuana seeds. All our products have been painstakingly cultivated by knowledgeable breeders, then shipped fast and fresh to our warehouse so we can ship them fast and fresh to your mailbox. Whether you're looking for regular, auto-flowering, or medical CBD strains, you'll probably spot it on Growers Choice. We often offer sales on top of the savings you're automatically accumulating when you buy seeds — you can get 100s of grams of quality weed for the price of a cheap ounce when you cultivate at home.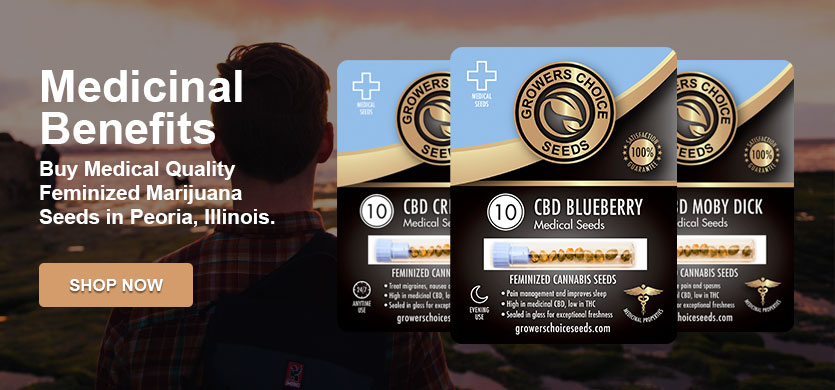 Weed Seeds For Sale Online
We tend to buy everything online these days, and that's great for getting the most out of our weed seeds because it means you can probably find exactly the strain you're looking for — or a strain to suit exactly the ailment you're dealing with — at the click of a button or two. At Growers Choice, we make it super simple to choose your seeds, pick your quantity, checkout, and receive your cannabis seeds — and you never even need to leave your couch. Often, storefronts lack the extensive selection of online shops because there's just not enough room to store all those choices. At Growers Choice, we're not constrained by brick and mortar walls, and there's a pretty good chance we have exactly what you need.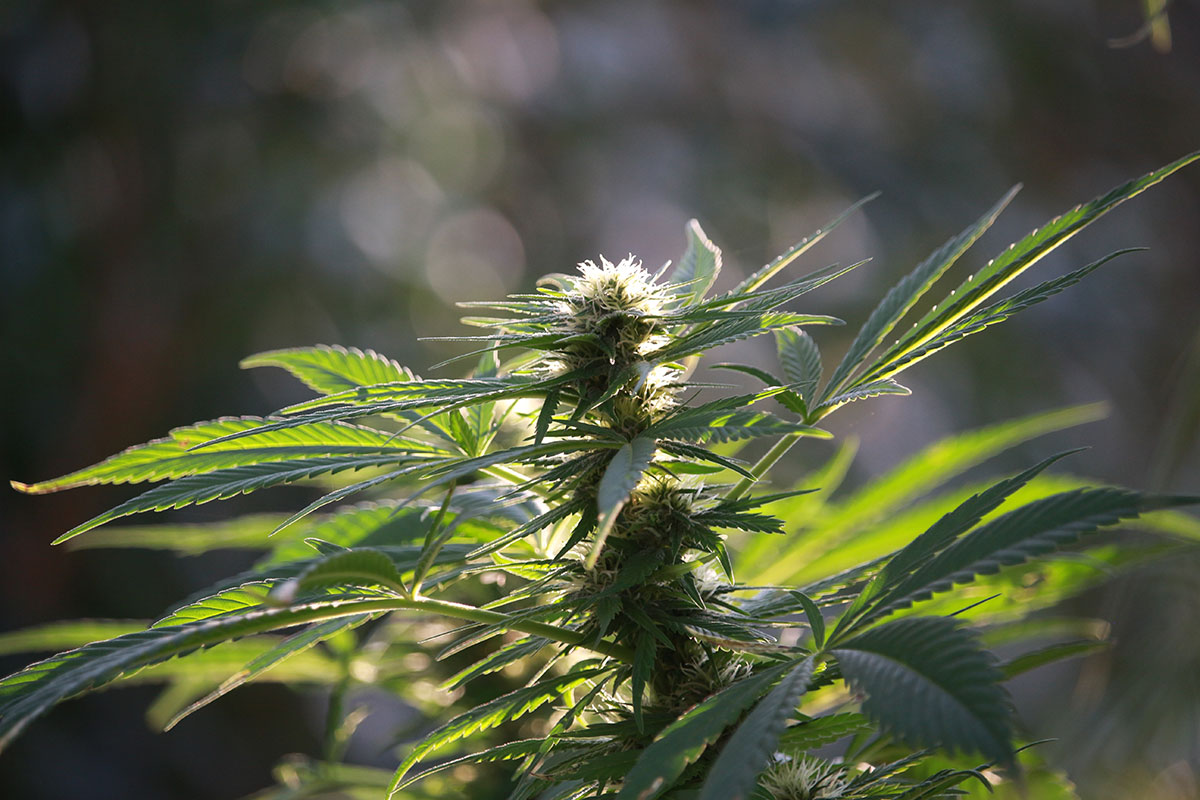 CBD Moby Dick: For Wellness
Here's an example of a really stellar strain we have on our shelves: CBD Moby Dick feminized cannabis seeds. Our breeders step up traditional Moby Dick a notch with this real white whale of a strain. A combo of White Widow, Haze, and CBD-enriched genetics, you wind up with bud that's balanced in CBD and THC, which makes its psychoactivity negligible and its therapeutic qualities through the roof. This easy-to-grow strain should definitely make your list when you buy Peoria marijuana seeds from Growers Choice. What are you waiting for? Place your order today!
Most Popular Marijuana Seeds in Surprise