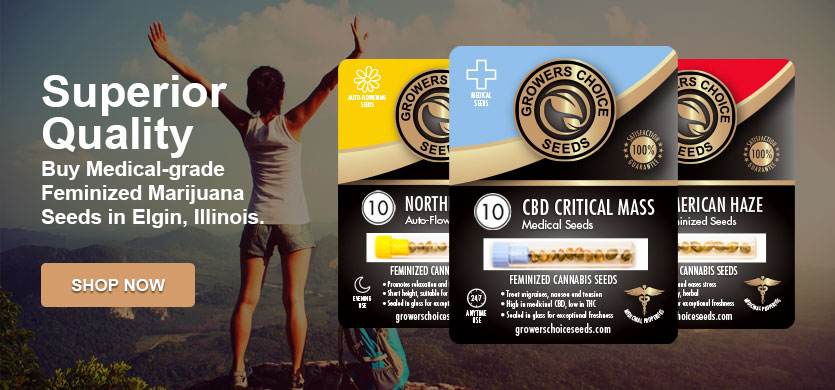 Buy Elgin Marijuana Seeds Today
There's nothing better than a seamless internet purchasing experience. At Growers Choice, that's what we offer every customer, regardless of where in the world you might reside. When you live in the US — if you're going to buy Elgin marijuana seeds, say — the whole process is even quicker because we ship your order out of our California warehouse so it reaches you in days. Add to that our super-simple ordering process that makes selecting the strain, choosing the quantity you want, and checking out literally as easy as one, two, three.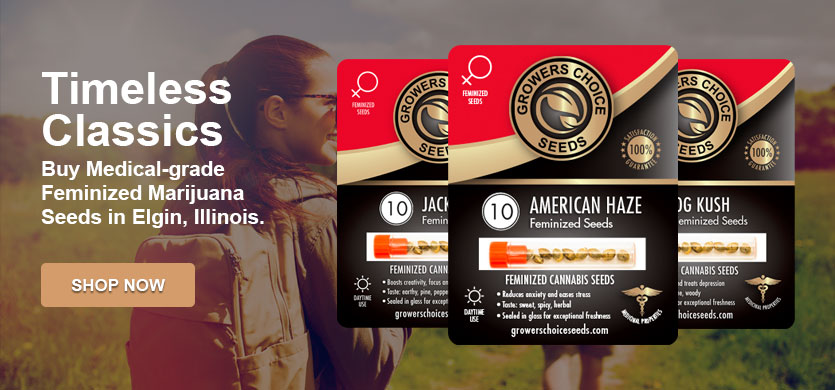 Marijuana Seed Selection in Elgin, Illinois
Our awesome site layout isn't the only thing you'll love about Growers Choice. Over time, we have expanded our store to offer almost 50 unique cannabis seed strains that can deal with almost any therapeutic or recreational need you might have. Headaches? Gotcha. Restless sleep? We have that, too. Just want to chill out? There's a strain for that, and it's available at Growers Choice. All our feminized marijuana seeds come lab-tested and freshly hand-packaged, so you can rest assured you're getting a really solid product.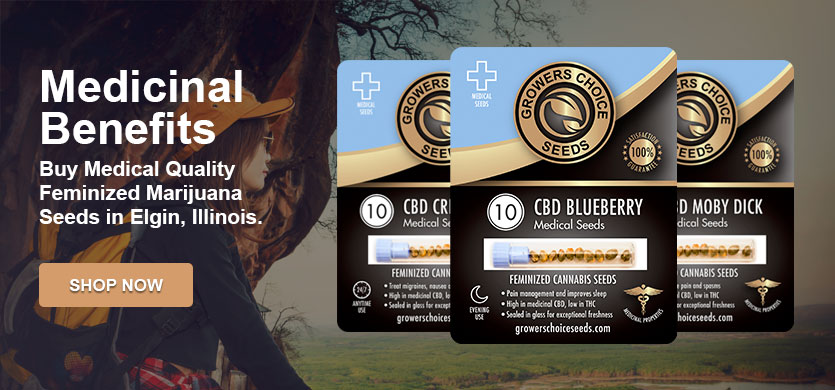 Is Marijuana Legal in Elgin, Illinois?
The laws around marijuana in Illinois are still a bit dated. You won't be imprisoned for years or pay an enormous fine for possession or growing, but at the moment it's also not really realistic to start your own backyard grow-op, unfortunately. Fear not. Talks are underway for recreational legalization in the state, so you could be legally cultivating your own therapeutic plants in no time. Until then, why not collect Growers Choice cannabis seeds so you can really make sure you're ready to go when the flag drops?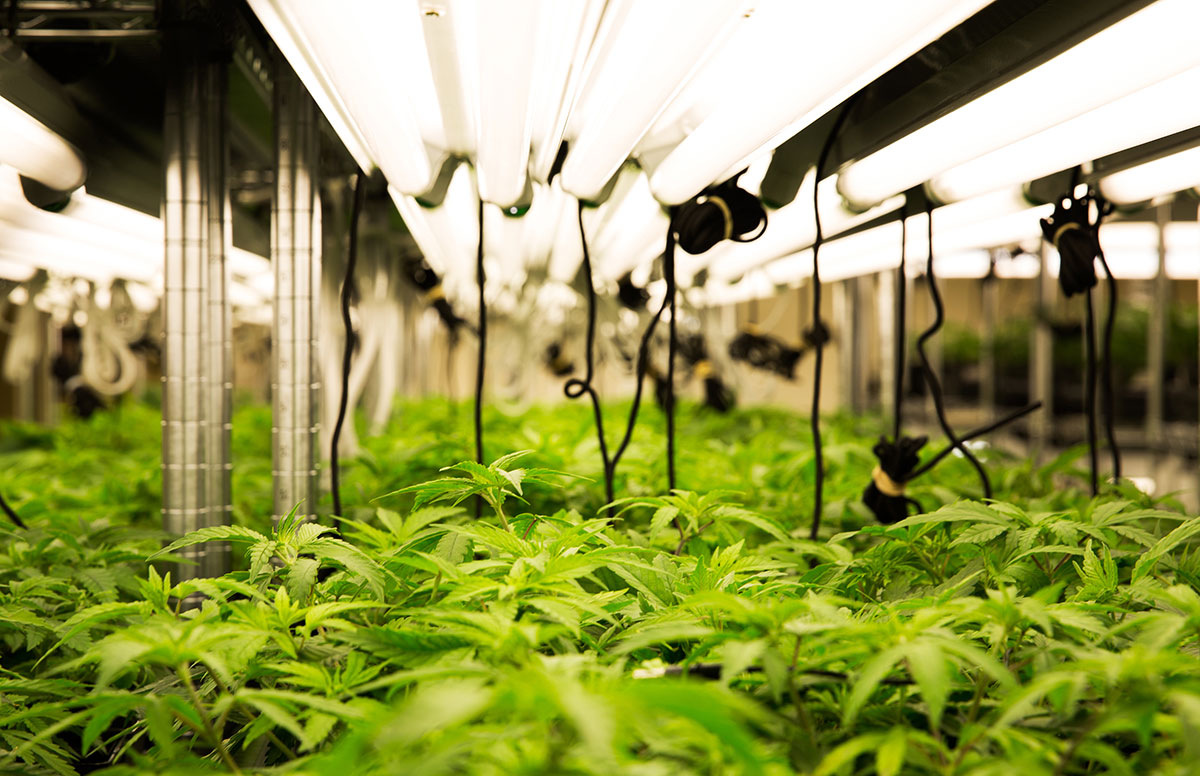 Why Buy Marijuana Seeds?
Buying marijuana seeds, as opposed to stopping in at a dispensary, is a great choice for a lot of reasons. First of all, money. Marijuana seeds aren't cheap if you compare them to flower or carrot seeds, but a harvested plant can give you up to 20x the healing, medicinal bud you'd get from a dispensary. Sure there are overhead costs, but you definitely come out ahead when you grow your own.
Selection is another benefit of ordering seeds online. Most seed banks and online shops can carry more stock because we don't have to worry about storing it all in a small back room. As such, at Growers Choice you're pretty likely to find yourself the exact seeds you needed — or something extremely similar — as opposed to being limited to a dozen or so options, if you're lucky.
One more reason to buy Elgin marijuana seeds? You want to me master of your own destiny! There's nothing better than playing god, and with marijuana seeds, you can experiment with different environments and growing styles to develop exactly what your body needs. Want to grow organic? Go for it! Not sure if you should opt for an indoor or outdoor grow? Try one of each! Because all our seeds are feminized, you don't have to worry about accidentally pollinating your seeds, either.
Most Popular Marijuana Seeds in Surprise