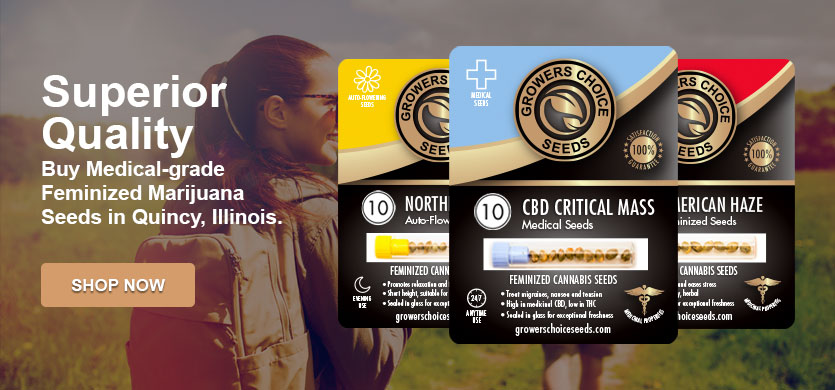 Where Can I Buy Quincy Marijuana Seeds Online for Delivery?
Have you been thinking about how to buy marijuana seeds online, but weren't sure how to get started? Growers Choice Seeds has made it fast and easy to order marijuana seeds online for quick delivery. Our selection of high quality cannabis seeds are supplied by our trusted team of growers, many with more than 20 years of experience. Find your favorite strains in our online inventory, and order online using our secure server. We'll ship your seeds directly to your door in as little as one week. Shipping is always discreet, and tracking is provided on every order.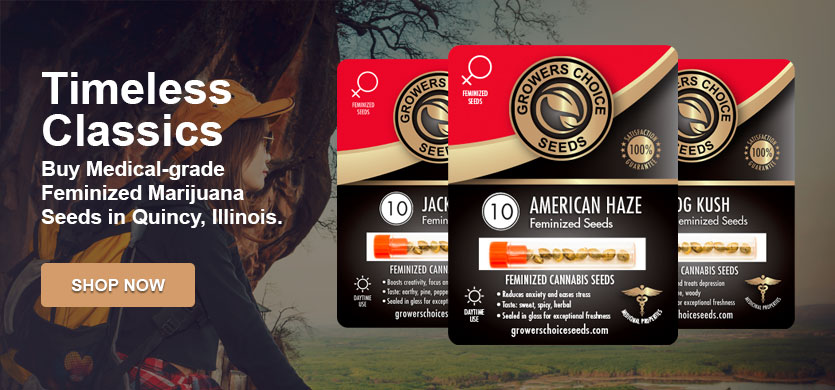 Get the Best Sativa Marijuana Seeds For Sale Online
For an uplifting, creative experience from your marijuana strains, try a sativa dominant hybrid. Sativa strains are known for their creative energy and uplifting vibes, and are perfect for navigating social situations or getting over a bout of writer's block. We carry a large selection of sativa dominant strains in our online inventory, including
Order your sativa dominant marijuana seeds online today for fast delivery right to your door in as little as one week. Growers Choice Seeds has the best selection of marijuana seeds available online today.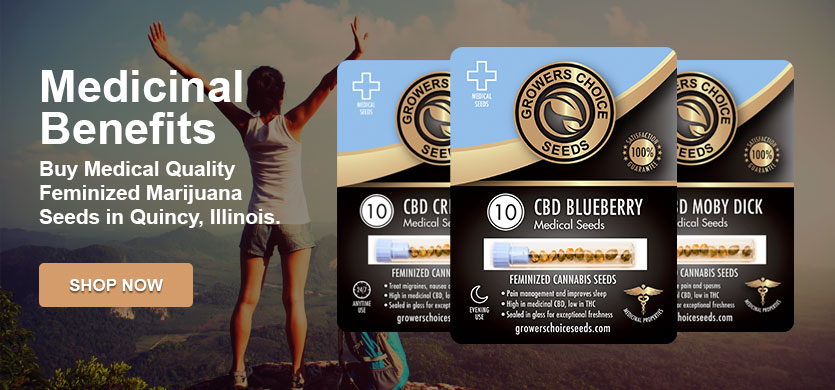 Can Marijuana Plants be Grown Legally for Medical Purposes in Illinois?
Illinois has some of the best medical marijuana lawn in the country, with cultivation allowed for individuals in limited quantities. Individual residents of the state of Illinois who have a medical marijuana card may grow up to five marijuana plants at one time for their own use. To get a medical marijuana card, you'll need a prescription from a licensed physician for a condition such as chronic pain, arthritis, or others. Medical marijuana card holders can also purchase usable marijuana from their local state licensed dispensary. While Illinois did legalize recreational marijuana earlier this year, it does now allow for residents to cultivate their own recreational marijuana at home. Recreational marijuana can only be purchased from a state licensed dispensary at this time. However, you can still buy and own ungerminated marijuana seeds, as these are considered collector's items. Ungerminated marijuana seeds can be purchased legally online by adults over the age of 21 within the United States. Growers Choice Seeds carries a huge selection of ungerminated marijuana seeds in our online inventory.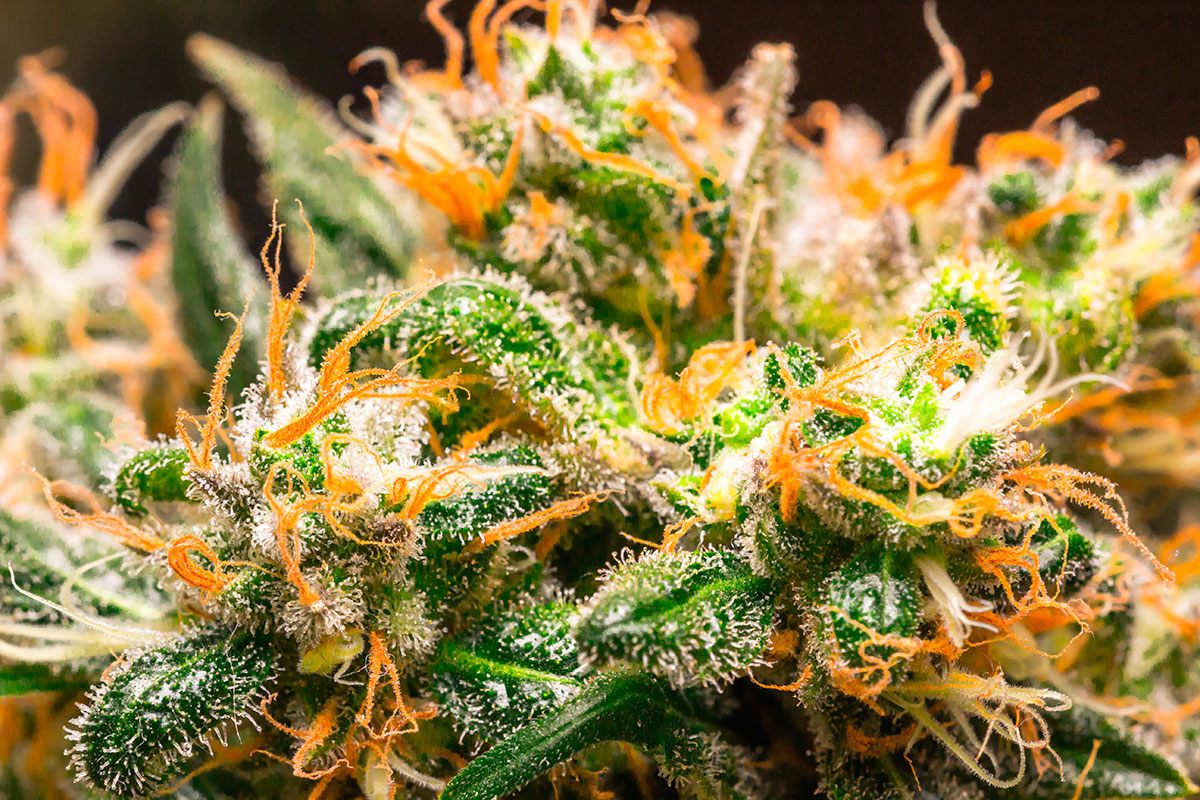 Find Weed Seeds Online for Fast Delivery
Find the best weed seeds for sale online when you shop the selection of seeds available from Growers Choice Seeds today. We've fully stocked our digital shelves with the very best Quincy marijuana seeds available online today, all fully feminized and ungerminated. Check us out on social media for more marijuana news and growing tips from the pros, and sign up for our email newsletter for an opportunity to win free marijuana seeds today.
Most Popular Marijuana Seeds in Surprise