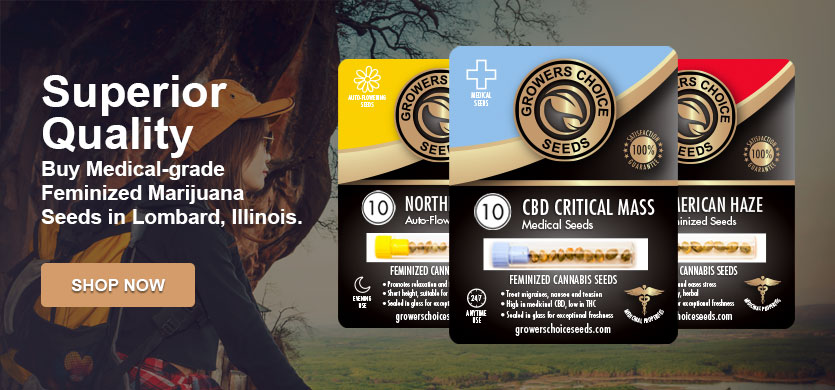 How to Buy Lombard Marijuana Seeds Online for Delivery
Now that medical marijuana can be legally grown in Illinois, it's time to start growing your own marijuana plants at home. Growers Choice Seeds is your source for the best indica, sativa, and hybrid marijuana seeds available on the market today, all fully feminized and completely ungerminated. Find the Lombard marijuana seeds that are right for you, and order online using our secure server for fast and discreet delivery to your doorstep in as little as one week. Browse our digital catalog today to get started.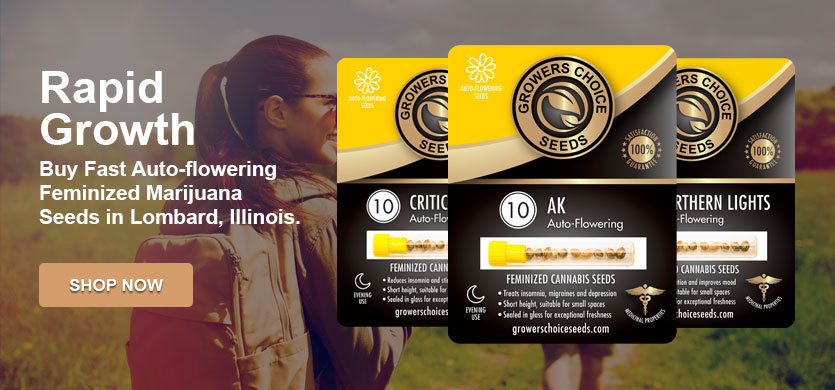 tress Relieving Marijuana Seeds Online for Delivery
Looking for a strain of marijuana to help relieve stress? Check out our selection of stress reducing indica and hybrid marijuana seeds today. These strains are effective at relieving stress and anxiety by providing their users with a sense of calm and general wellbeing. We carry a large selection of marijuana seeds to alleviate stress, including favorites like
Skunk Kush Feminized Marijuana Seeds
Bruce Banner Feminized Marijuana Seeds
Pineapple Autoflowering Feminized Marijuana Seeds
CBD Critical Mango Feminized Marijuana Seeds
Acapulco Gold Feminized Marijuana Seeds
Get your marijuana seeds delivered to your door quickly when you order online from Growers Choice Seeds today. All of our marijuana seeds are fully feminized and are backed by our germination guarantee.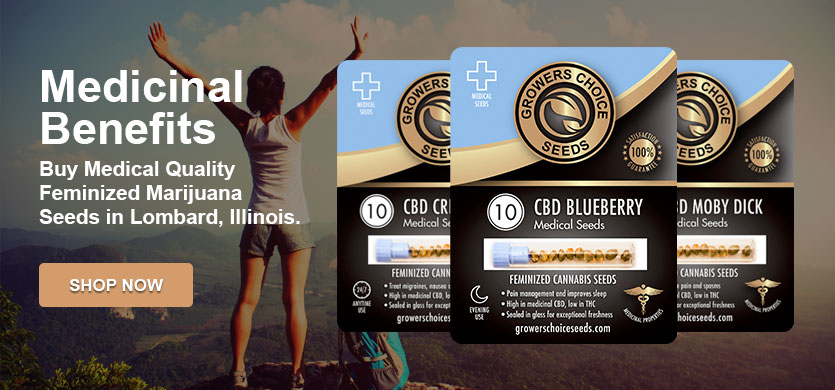 Can I Grow Marijuana Plants for Recreational Use Legally in Illinois?
Although recreational marijuana was legalized in Illinois in January of 2020, residents cannot grow their own marijuana plants for recreational use at this time. However, cultivation is allowed for medical marijuana patients. Residents of the state who suffer from a qualifying condition can obtain a prescription for medical marijuana from their health care provider. Medical marijuana can then be purchased at a state licensed dispensary, or residents can grow up to five marijuana plants for their own personal use. To get started growing your own medical marijuana plants, we recommend starting out with one of our autoflowering strains of marijuana seeds. These marijuana plants grow well both indoors and outdoors, and don't require a complex lighting change to mature and flower. Even if you don't have a medical marijuana card, you can still buy ungerminated marijuana seeds. Ungerminated marijuana seeds are considered novelty gifts, and are not prohibited for sale or possession by adults in the United States. Growers Choice Seeds carries only ungerminated marijuana seeds in our online inventory.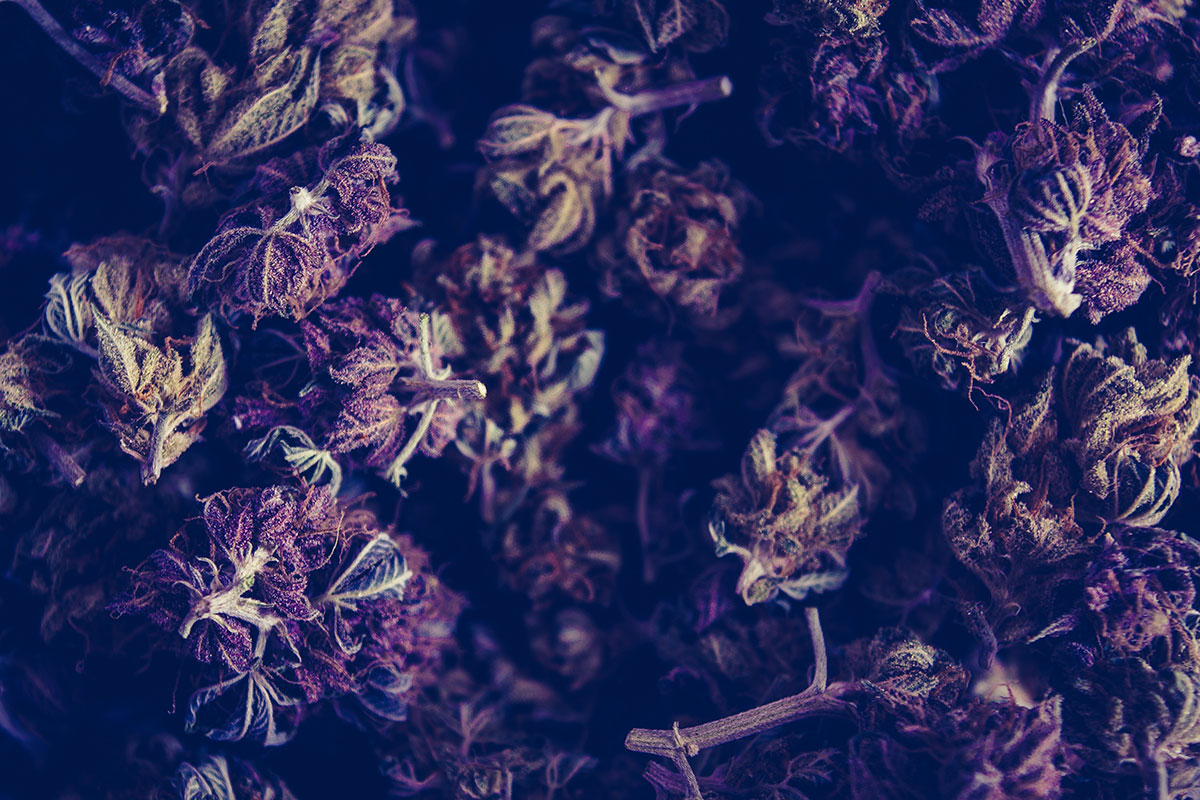 Order Top Quality Weed Seeds for Speedy Delivery Now
Ordering marijuana seeds online is easier than you might think. For fast and discreet delivery of weed seeds, look no further than Growers Choice Seeds. We're the number one place to buy Lombard marijuana seeds online, with a huge selection of high quality marijuana seeds in stock now. Order online using our secure server for fast and discreet delivery right to your door in as little as one week. Don't forget to sign up for our email newsletter for the latest marijuana news and seasonal sales, and for your chance to win free marijuane seeds today.
Most Popular Marijuana Seeds in Surprise