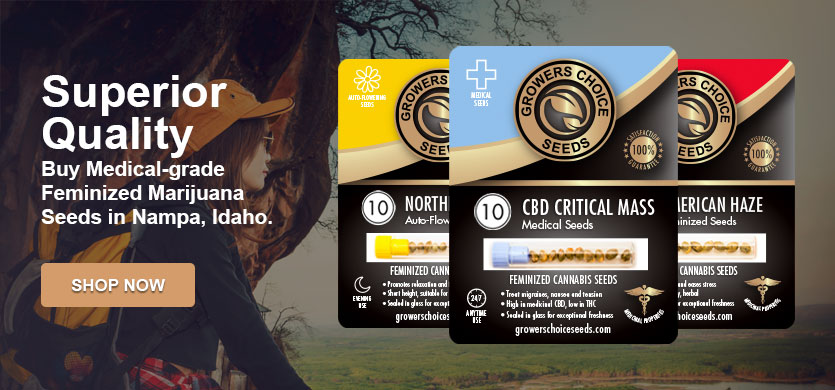 Buy marijuana seeds in Nampa
Buying Nampa marijuana seeds doesn't have to be a hassle. With Growers Choice, all you have to do is click a button and your premium seeds will be discreetly delivered to your door in a matter of days. Our selection of 40+ marijuana seed strains has been cultivated by our team of horticultural and medical experts, ensuring that our customers have access to the best strains in the world. We offer multiple payment options that are safe and secure, including MasterCard, Visa, and Bitcoin, and we even allow you to take your order once it's shipped. At Growers Choice, we're dedicated to providing excellent customer service, which means making sure you don't waste your time or money.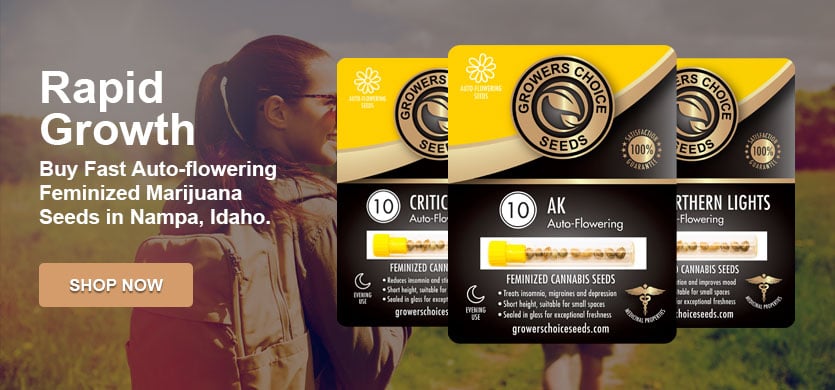 Are pot seeds legal to buy in Nampa?
Pot seeds are legal to purchase and own in Nampa, and across all of the U.S. Marijuana seeds are classified as adult novelty items, thus making them legal to possess as a collector's item. Though Idaho is currently behind the times when it comes to marijuana laws, the state has been funding and running a medical marijuana program, testing the use of cannabidiol oil, or CBD oil, in the treatment of children suffering from severe seizures. As many states bordering Idaho have experienced much success in enacting their own medical and even recreational marijuana programs, lawmakers on both the right and left seem to be open to reconsidering the current medical marijuana laws.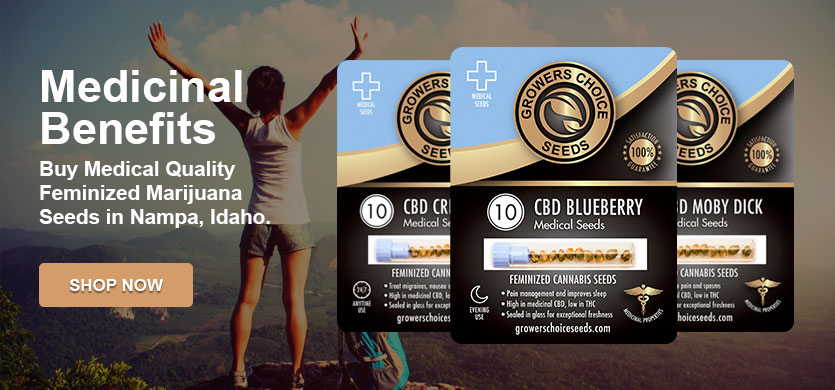 Marijuana seeds for sale in Nampa
Finding Nampa marijuana seeds in stores may prove to be a difficult challenge at present, but that no longer has to be an issue. Growers Choice is easily accessible online and has a variety of strains to choose from. All of our marijuana seeds are hand-picked, inspected, and tested for quality, ensuring you receive only the best. We also offer a 90% germination guarantee—that's the highest in the industry—and promise to replace any non-viable seeds right away if you have less than 90% success. There's no reason to delay, visit Growers Choice today and start on your journey toward a happier, healthier life.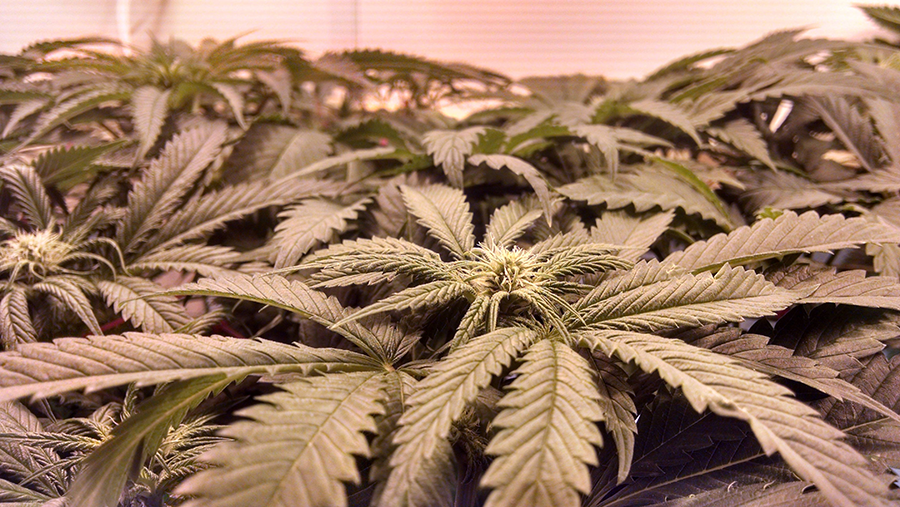 Best marijuana seeds for seizures
We offer a variety of marijuana seed strains that each offer their own specific benefits. It is well documented that marijuana use can assist in alleviating the symptoms of many medical conditions or issues, and our website provides detailed information on the therapeutic qualities of each of our strains. If you are seeking to explore the potential of green medicine in treating seizures, we recommend considering the following marijuana seeds:
Compare Our Cannabis Seed Strains
Nampa Customers Recommend Growers Choice
Ordering from Growers Choice was the best decision I've made this year. Delivery is reliable, the seeds are fresh, and the selection is great. I don't know where I'd be without Growers Choice and I always recommend them to my friends and family.
Most Popular Marijuana Seeds in Surprise