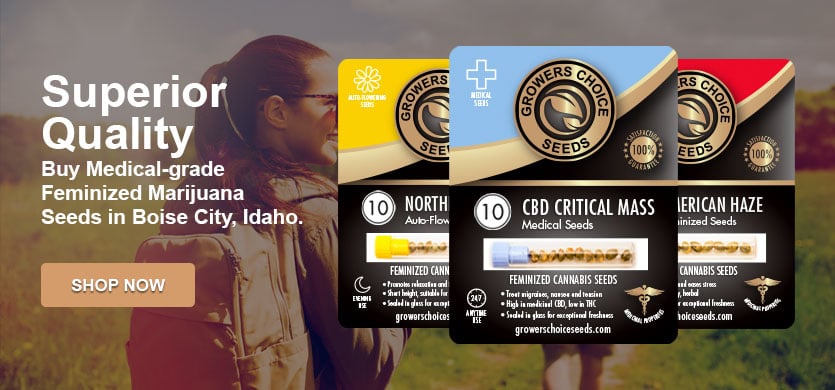 Buy marijuana seeds in Boise City
You can easily get access to Boise City marijuana seeds with Growers Choice. Not only do we have a selection of over 40 premium marijuana seed strains, but our discreet delivery ensures confidentiality. All of our feminized seeds are hand-picked, inspected, and tested by our expert team, ensuring only the highest quality marijuana seeds get sent to your door. Every order comes in air-tight, medical-grade glass vials to ensure freshness, with safe packaging to make sure you get your seeds free of damage. All Growers Choice marijuana seeds also come with a 90% germination guarantee, and that's the highest you'll find in the industry.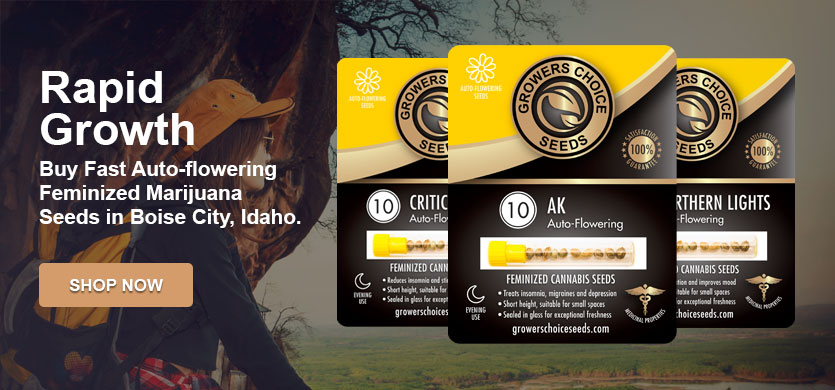 Are Boise City marijuana seeds legal to buy?
Marijuana seeds are legal to buy and own in Idaho and all across North America. This is due to their classification as adult novelty items. While Idaho is still one of the strictest states on marijuana, an experimental state-funded program has been underway the past couple years to test the use of cannabidiol oil, or CBD oil, in the treatment of children with severe seizures. Lawmakers in the state have expressed that this program has shown some positive results, and lawmakers from both the left and the right seem much more willing to consider enacting a medical marijuana program. Though Idaho may be a bit behind compared to other states, there is no doubt that marijuana use has proven to provide many medicinal benefits to people suffering from a variety of symptoms and illnesses.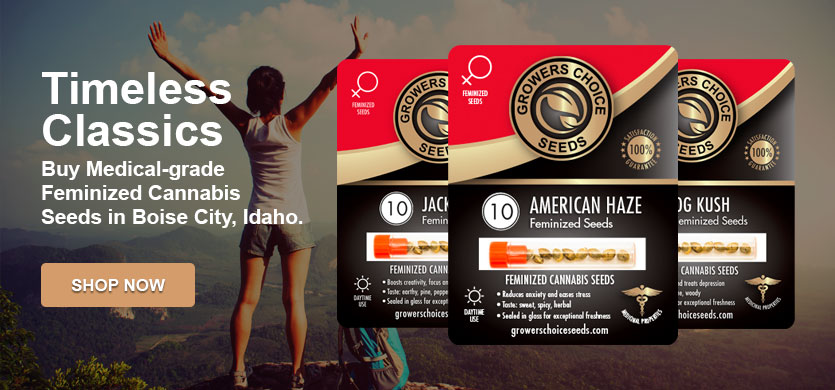 Best Marijuana seeds for Sale in Boise City
You don't have to stress anymore about where you can find high quality feminized marijuana seeds. Growers Choice delivers to customers all across Canada and the U.S discreetly and efficiently. We even give you the opportunity to track your order, ensuring your peace of mind as your seeds make their way to your front door. So visit Growers Choice today and see what we can do for you!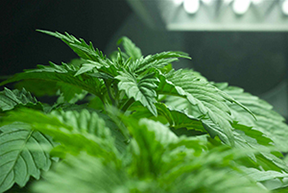 Best pot seeds for seizures
Our Growers Choice pot seeds offer many therapeutic benefits, with specific strains providing relief to specific problems. Each of our strains is provided with a detailed explanation of the particular benefits and potential mild side effects on our website to ensure our customers can find the perfect strain for their issues. At Growers Choice, we believe in the medicinal properties of natural medicine, and we are dedicated to helping every person experience a more healthy and happy lifestyle.
If you're looking for a strain to help alleviate seizures, we recommend browsing these marijuana seeds:
These seeds are from our high-CBD medical line of Boise City marijuana seeds, and are all specifically engineered to provide the therapeutic benefits of marijuana without the psychoactive effect associated with marijuana use. By increasing the levels of CBD and decreasing the levels of THC, these seeds produce plants that function primarily as medicine.
Compare Our Cannabis Seed Strains
Growers Choice in Boise City
Ordering from Growers Choice was easy and transparent, and my seeds arrived even faster than I expected. Thanks Growers Choice!
Most Popular Marijuana Seeds in Surprise