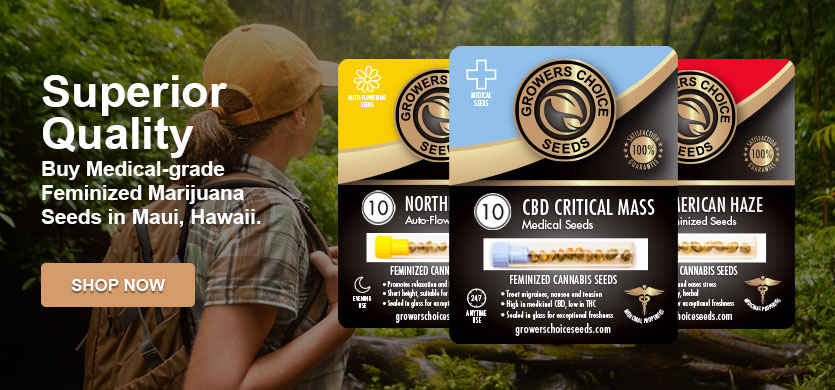 Buy the Best Marijuana Seeds in Maui
At Growers Choice, it's so easy to buy premium marjiuana seeds and have them shipped right to your front door in Maui. Our company procures only the most reliable feminized marijuana seeds in a wide range of strains including: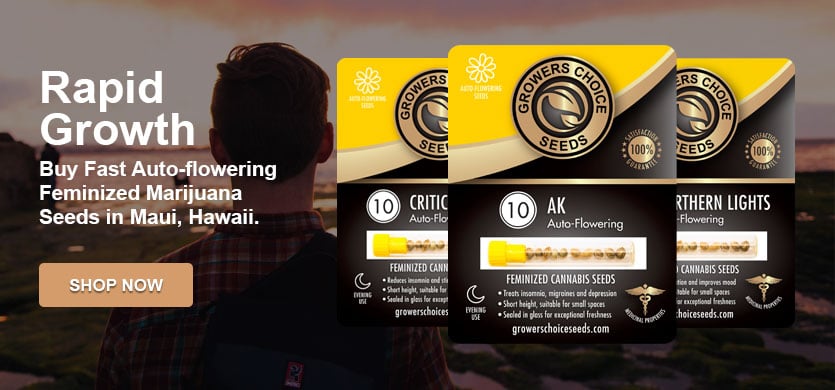 Marijuana seeds for sale in Maui
One major issue that can affect gardens in tropical climes is high humidity, which can see outdoor plants become waterlogged by too much rain. Indoor grow rooms may require air conditioning or a dehumidifier to maintain a constant humidity when drying or curing your buds.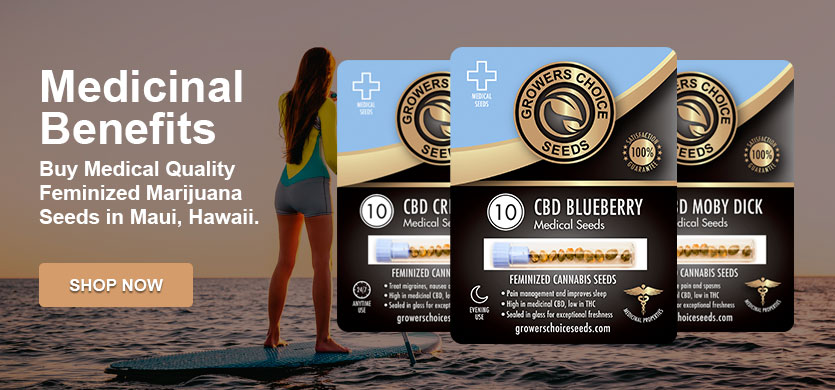 Should I plant weed seeds inside in Maui?
Though the price of electricity can be prohibitively high in Maui, there are many benefits to growing marijuana indoors, least of which being able to control the conditions, which may result in stronger, fatter, more resin-rich buds. Setting up your greenhouse or grow room can be easy, especially if you follow a few simple tips, which will get you started on the right foot.
Is marijuana legal in Maui?
Hawaiian locals are happy to live in one of the more forward-thinking states – medical marijuana has been legal here since 2000, and patients participating in the medical marijuana program are able to grow up to seven plants, at any stage of growth, per household. Since medical dispensaries are still on short supply (they're slowly being given permission to open their doors to medical patients), growing your own at home is the most feasible, cost effective way to get this potent medication.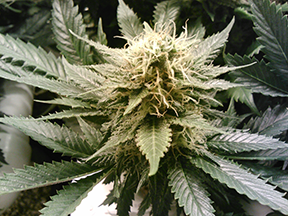 Buy marijuana seeds in Maui
Whether you want to grow cruciferous vegetables or plant a therapeutic spread, you should always start with the best seeds, and you'll find the to notch Maui marijuana seeds for delivery when visit Growers Choice Cannabis Seeds. We've purposefully stocked our virtual shelves with the most popular strains from around the world, like Northern Lights and Great White Shark, to ensure our customers get nothing but the best. We're so confident in our marijuana seeds, we offer a 90% germination guarantee – if your seeds don't germinate, we'll gladly replace them!
What pests do I have to worry about with growing marijuana?
Marijuana plants may be hearty and strong, but they are not immune to common pests and contamination from mold and other mites. Budworms, gray mold, ants, even animal predators can all set their sights on your precious plants while they're at their most vulnerable, so you're going to need to spend some time taking care of greens to ensure you end up with quality bud for therapeutic purposes. Make sure to expect your plants on a regular basis, especially when grown outdoors, as these are subject to more bugs and diseases than indoor plants under highly regulated conditions. Though it may seem like the easy way out, we don't recommend using chemical pesticides and sprays on your plants to dissuade bugs, because these toxic chemicals and poisons could end up in the plant material you harvest. Not just any strain will do for your garden – you can have the best quality Maui marijuana seeds delivered to your doorstep when you shop online with Growers Choice Cannabis Seeds.
Compare Our Cannabis Seed Strains
What are customers in Maui saying about our weed seeds?
I've been really satisfied with my orders from Growers Choice. Out of my five orders, they've all been delivered on time and they were in good shape when they got here. The seeds are fresh, a few were even a little green still, and they all germianted right away, like a dream. Beautiful, big plants, too. I think everyone should shop here.
Most Popular Marijuana Seeds in Surprise