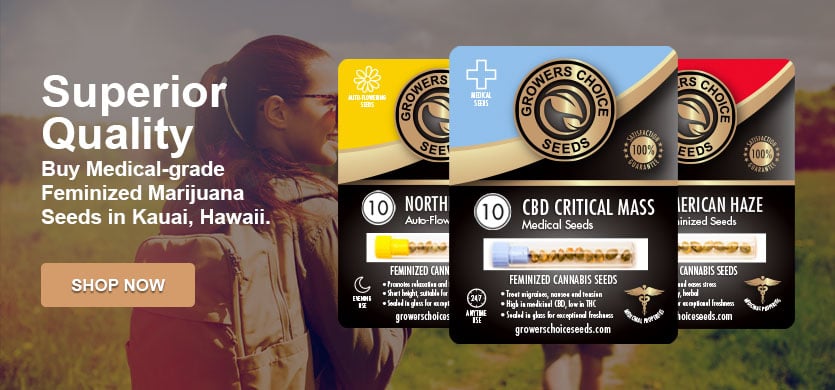 Buy marijuana seeds in Kauai
To come down quickly from a marijuana high, we recommend you try at least two of these things:
Get to a quiet place where you can be alone
Have a cool drink
Get something to eat
Take a nap
Some people believe adding lemon and fresh cracked pepper to your glass of water can help rid yourself of those uncomfortable feelings, as well.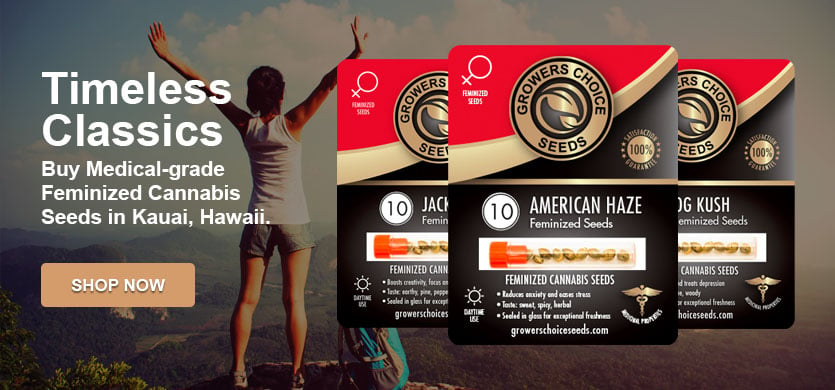 What's the legal status of marijuana in Kauai?
The medical marijuana program in Hawaii was instituted back in the year 2000, making this state one of the first to adopt a more liberal attitude to the controversial plant. Patients with one of 14 qualifying conditions are allowed to have up to four ounces of usable marijuana at any given time, and can grow up to seven plants for personal use.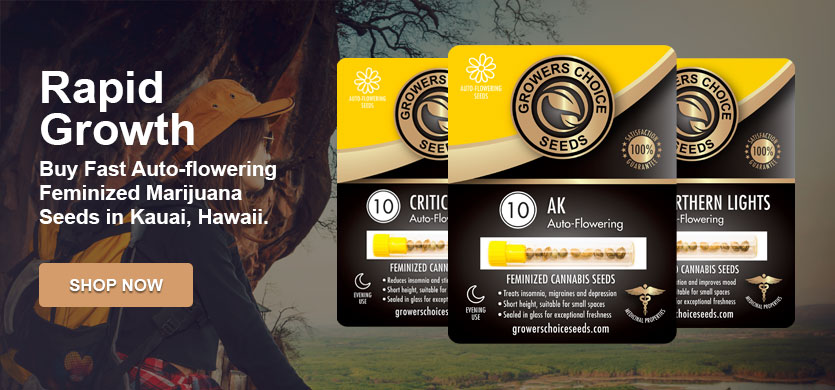 Marijuana seeds for sale in Kauai
Though medical marijuana has been legal in the state of Hawaii for some time now, the local government has only just begun to give the go-ahead to medical dispensaries to be able to open their doors, and they're doing so, though at a slow rate. Rather than waiting for your local shop to set down its roots, find your favorite Kauai marijuana seed strains when you shop online with Growers Choice Cannabis Seeds.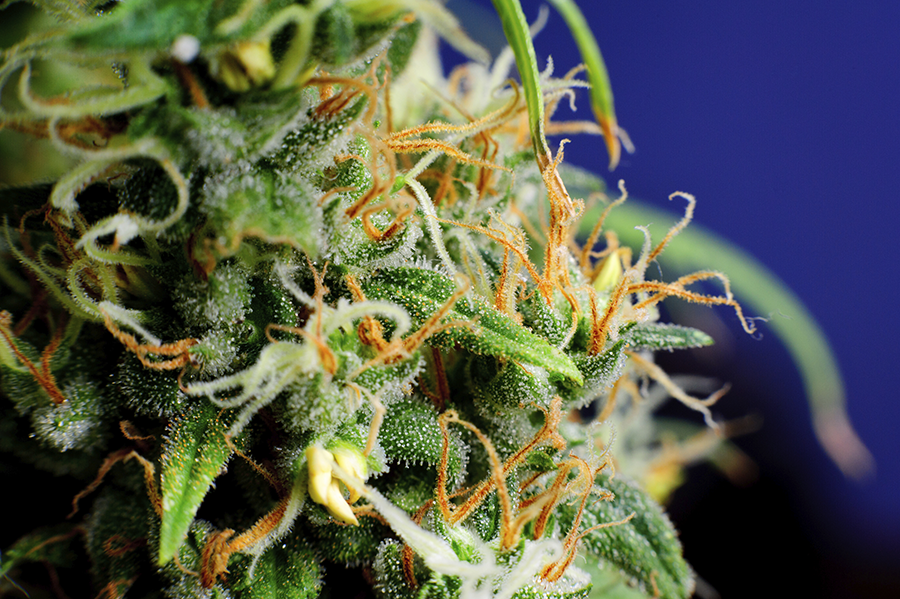 How long does it take marijuana to leave the body?
We're going to mention here that while you can definitely shake the anxiety and paranoia associated with too much THC in your system, these methods do not rid your body of marijuana cannabinoids, which can hang around in your bloodstream for up to 90 days after ceasing use. THC, CBD, and their metabolic byproducts are lipid-soluble – they accumulate in fat reserves and, as they are slowly released over time, it takes much longer for the body to purge itself of the traces of cannabinoids as opposed to other recreational drugs, especially for long-term users.
Get the Best Marijuana Seeds Online
Our strains, like OG Kush and Super Silver Haze, are the best quality around, super easy to order and even easier to grow. Don't believe us? We're so confident in our seeds we offer a 90% germination guarantee. If your seeds don't germinate, we'll gladly replace them.
Compare Our Cannabis Seed Strains
We're growing on our customers in Kauai
Good service, good prices, and the quality is the best I've come across in my time shopping for seeds online. I have odered about 30 seeds altogether, and of the lot I think I've only had trouble with one seed – those are pretty good odds, if you ask me. I'll keep shopping with Growers Choice, they're worth it.
Most Popular Marijuana Seeds in Surprise