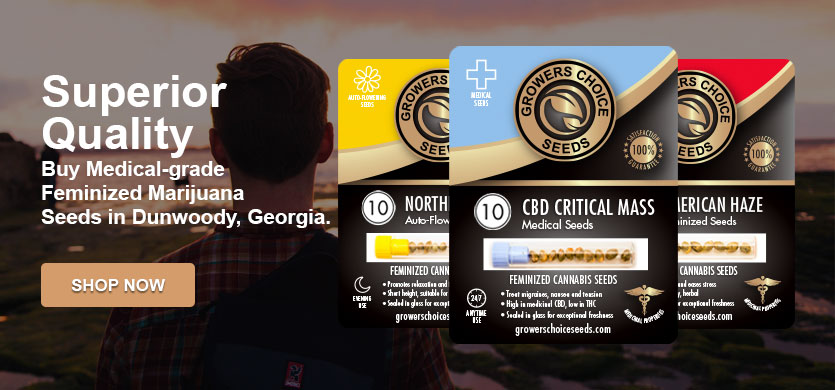 Buy Dunwoody Marijuana Seeds Online
You can legally order Dunwoody marijuana seeds directly to your doorstep with Grower's Choice Seeds! Our customers can trust that we ship our high-quality seeds safely and discreetly. Just see our diverse selection of seed strains on our online store. Grower's Choice Seeds is your reliable source for the best seeds available on the internet.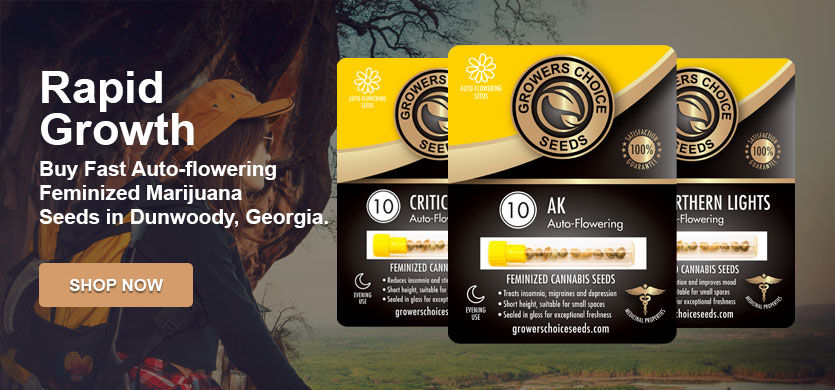 Dunwoody Medical Marijuana
We are happy here at Grower's Choice Seeds that Georgia lawmakers are beginning to understand the healing properties of marijuana and are allowing patients to access their life-changing medicine. There is still a long way to go, and we anticipate major changes to the laws in the coming years. A major component of changing the laws around marijuana is more people becoming educated on the benefits to those who are in medical need.
If you or someone close to you wants to learn more about the therapeutic aspects of plant medicine, Grower's Choice Seeds has compiled facts about medical use of marijuana.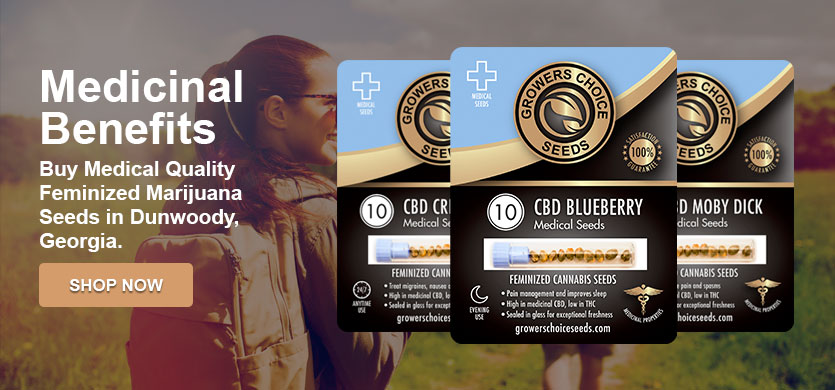 Is it Legal To Order Marijuana Seeds on the Internet?
In 2019, the state of Georgia has allowed medical use of marijuana for patients in need of the relief. The form of cannabis that medical patients are allowed to consume is low-THC oil, which has no psychoactive effect. So where does this leave marijuana seeds? Luckily, ungerminated cannabis seeds are totally legal for adults as novelty souvenirs. This is actually true for all states even if the laws on marijuana plants are more strict. If you want premium seeds delivered safely to you in Dunwoody, order from Grower's Choice Seeds today!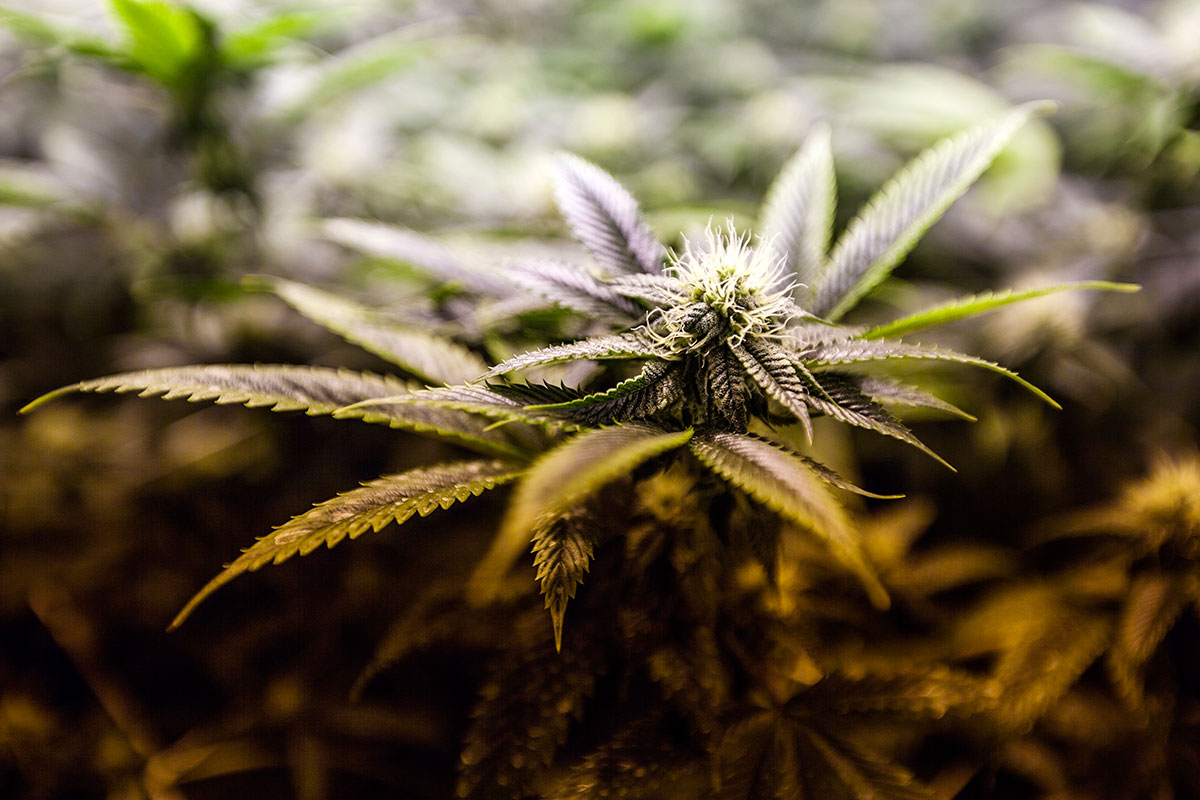 Storing Pot Seeds
Great news! Pot seeds are still viable for 3 years if stored properly! We ship our high-quality seeds in vacuum-sealed glass vials which are a great container for long-term storage. If seeds are opened they can still be stored for multiple years. Here is a quick checklist for storing your Grower's Choice seeds that have been opened:
Store loose seeds in seed envelopes
Place seed envelopes in a sealable container
Store container in a dark, cool, and dry environment
Remember to mark the storage date on the container!
Browse our detailed seed preservation advice.
High-CBD Strains
Curious about CBD? It is a chemical compound in marijuana that has many healing properties. Strains with high levels of the other major compound, THC, are associated with intense euphoria. Grower's Choice Seeds carries high-CBD strains for those in need of cannabis but are not looking for a marijuana "high."
Order High-Quality Marijuana Seeds
Dunwoody marijuana seeds are just a few clicks away with Grower's Choice Seeds. Our online store ready to ship you premium marijuana seeds safely to your door. You can trust our team to deliver here at Grower's Choice!
Most Popular Marijuana Seeds in Surprise