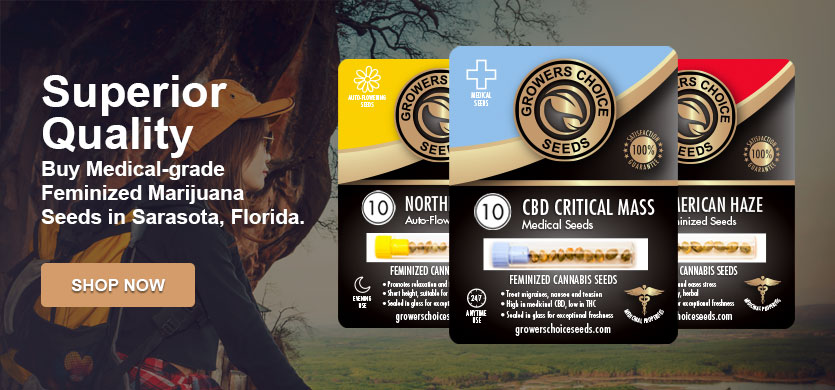 Where to Get Sarasota Marijuana Seeds Online Now
Want to get high quality marijuana seeds online for fast delivery right to your door? Shop online now with Growers Choice Seeds, your source for the very best indica, sativa, and hybrid marijuana seeds available on the market today. We carry the best Sarasota marijuana seeds online anywhere, all fully feminized and completely ungerminated. Our seeds are supplied by experienced cannabis cultivators from around the globe. Browse our online catalog to find the seeds that are right for you, and check out online using our secure server and your payment method of choice. We offer fast and discreet delivery in as little as one week, with tracking provided on every order. Shop now to get started.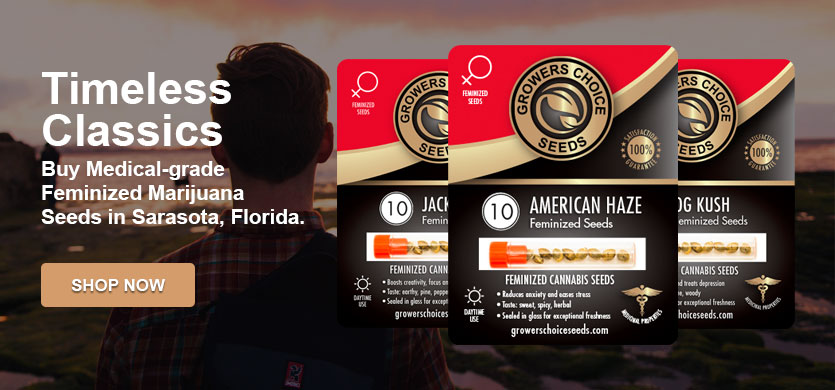 Is it Legal to Grow Medical Marijuana Plants in Florida?
Florida passed it's medical marijuana legislation in 2016. However, growing marijuana plants is not permitted in the Panhandle state at this time. Medical marijuana prescriptions can be obtained from a doctor or health care provider for a qualifying condition, and medical marijuana and cannabis products must be purchased at a licensed dispensary, located throughout the state. Recreational marijuana remains prohibited as well. Even though you can't grow your own marijuana plants, you can still buy and own marijuana seeds, as long as the seeds are ungerminated. Ungerminated marijuana seeds are considered collector's items, and are legal to buy and own for adults in the United States. Growers Choice Seeds carries a large selection of high quality ungerminated marijuana seeds in our online inventory. All of our seeds are backed by our germination guarantee.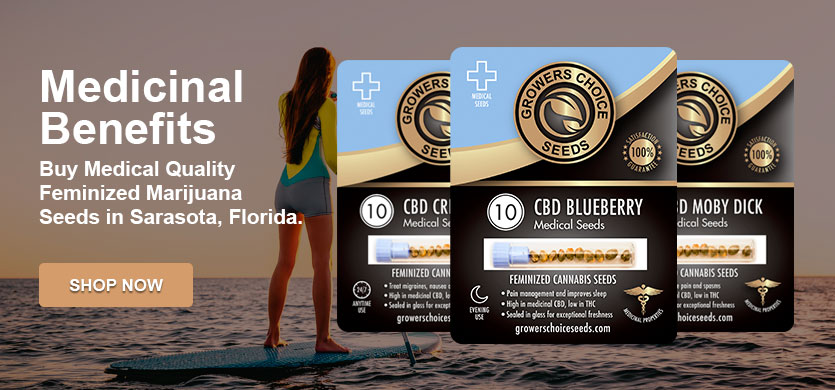 Find the Best Autoflowering Marijuana Seeds Online
We recommend our easy to grow autoflowering marijuana seeds for beginner growers. These strains won't require a light change to flower, and will do so automatically, as their name suggests. Autoflowering marijuana plants typically mature in less than 60 days. Our best selling autoflowering marijuana seeds in stock now are
Learn more about these easy growing autoflowering marijuana seeds when you check out their products pages. You'll find strain details like THC content, growing time, average yield, and reviews from other customers like you.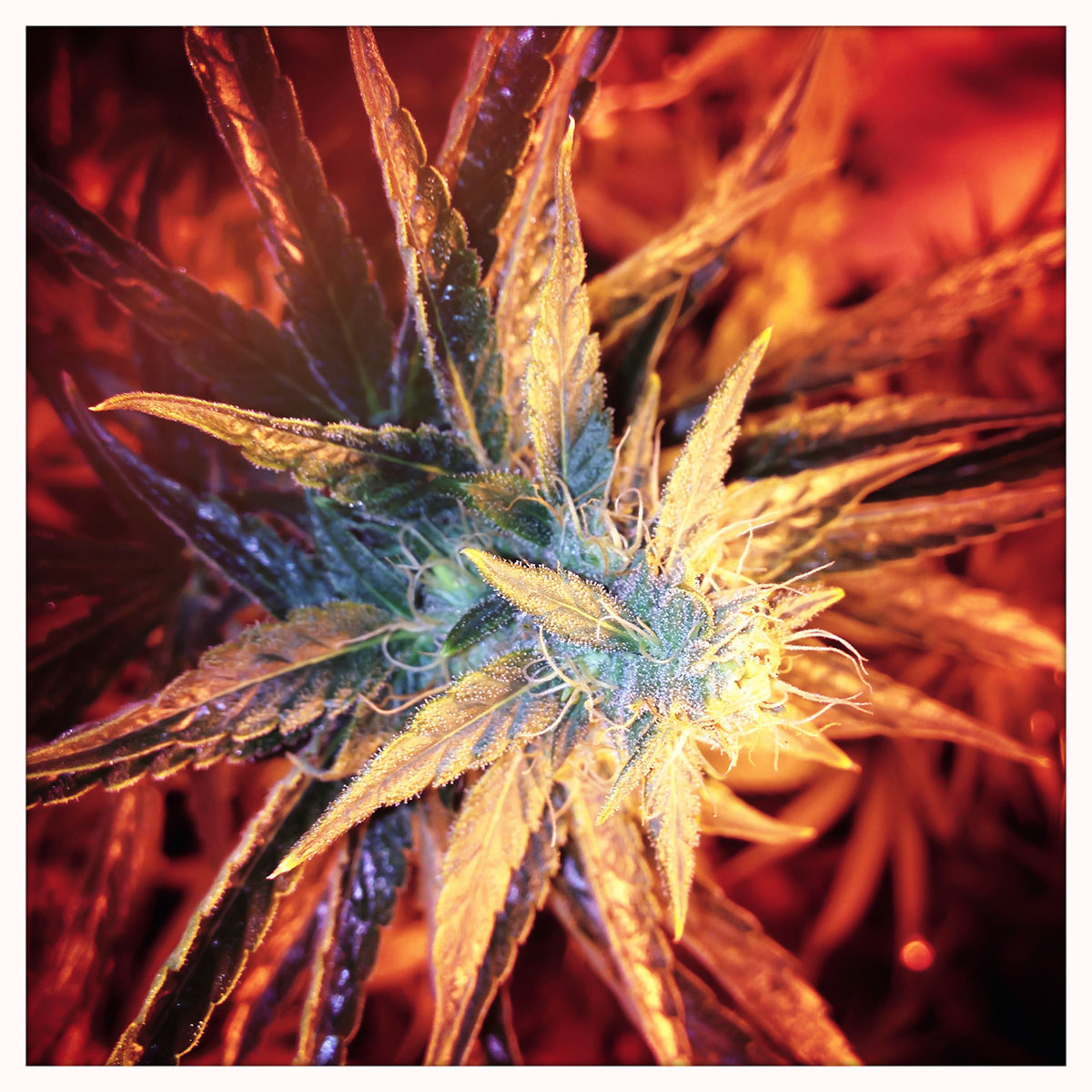 Get High Quality Weed Seeds Delivered Fast Today
It's never been easier to get high quality weed seeds delivered to your door fast, thanks to Growers Choice Seeds. We carry the best selection of Sarasota marijuana seeds available anywhere online, all fully feminized and completely ungerminated. Order your marijuana seeds online using our secure server for fast delivery right to your door. Follow us on social media for the latest cannabis news and seasonal promotions, and sign up for our newsletter for your chance to win free seeds!
Most Popular Marijuana Seeds in Surprise