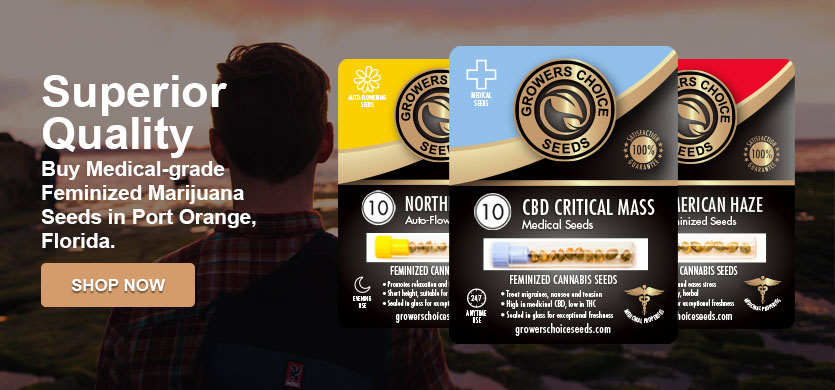 How to Get Port Orange Marijuana Seeds Delivered Fast Today
There's never been a better time to buy high quality marijuana seeds online. Growers Choice Seeds is your source for the best Port Orange marijuana seeds. We've fully stocked our online inventory with the best marijauna seeds available on the market today, all supplied by our trusted community of marijuana growers from around the world. Simply order online using our secure server, and we'll ship your seeds right to your door in as little as one week. Delivery is fast and discreet, with tracking provided on every order, so you can follow your seeds from our doors to yours. Shop now to get started.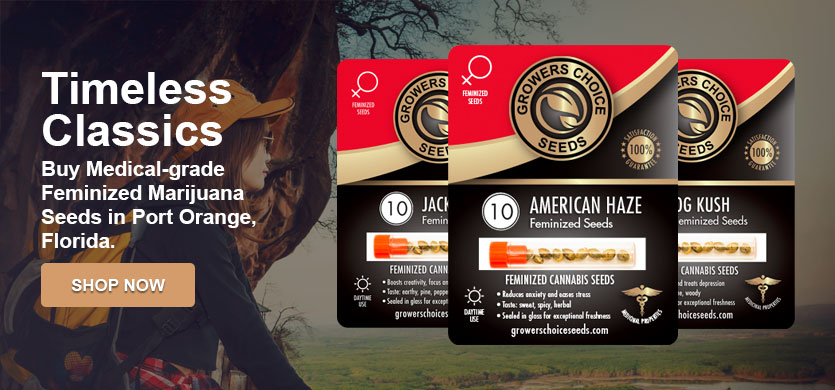 Can I Grow Medical Marijuana Plants in Florida Legally?
At this time, marijuana plants cannot be grown for medicinal purposes in Florida by individual residents. Although the state has had medical marijuana legislation in place since 2016, Florida does not allow for residents who are medical marijuana patients to grow their own marijuana plants. Medical marijuana card holders can only buy their marijuana from state licensed dispensaries. Although recreational marijuana has been decriminalized, cultivation of recreational marijuana plants remains prohibited. Even though you can't grow marijuana plants legally in Florida, you can still buy marijuana seeds online, as long as the seeds are ungerminated. Growers Choice Seeds carries the very best ungerminated marijuana seeds available on the market today. Because ungerminated marijuana seeds are considered novelty items, they are legal to buy and own in the United States. To help advocate for better marijuana laws in your state, volunteer with your local marijuana activism group or chapter of NORML, call or email your local lawmakers and representatives to let them know how you feel about the issues, and make sure you're registered to vote on upcoming ballot measures.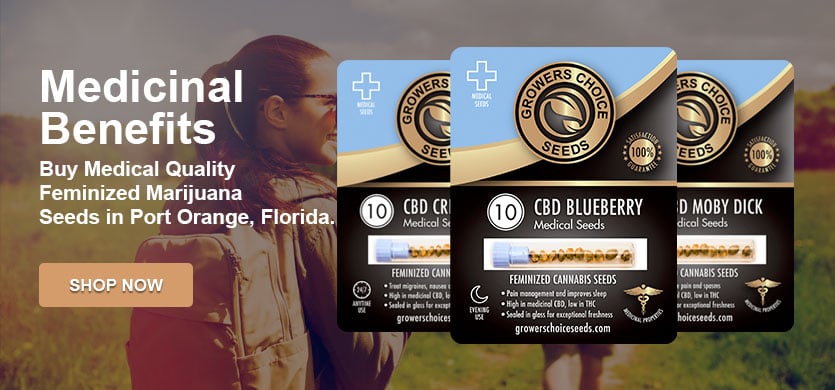 Get Easy to Grow Autoflowering Marijuana Seeds Delivered
We recommend that first time growers get started with one of our autoflowering marijuana strains. Autoflowering strains are significantly easier to grow than traditional marijuana plants, as they don't require a complex change in lighting exposure to mature and flower. We carry a large selection of autoflowering marijuana seeds, including best sellers like
Haze XL Autoflowering Feminized Marijuana Seeds
Gorilla Glue Autoflowering Feminized Marijuana Seeds
Candy Kush Autoflowering Feminized Marijuana Seeds
Bubble Gum Autoflowering Feminized Marijuana Seeds
Cheese Autoflowering Feminized Marijuana Seeds
Learn more about our autoflowering marijuana seeds when you click the links above. You'll find information like grow time, average yield, THC content, and more.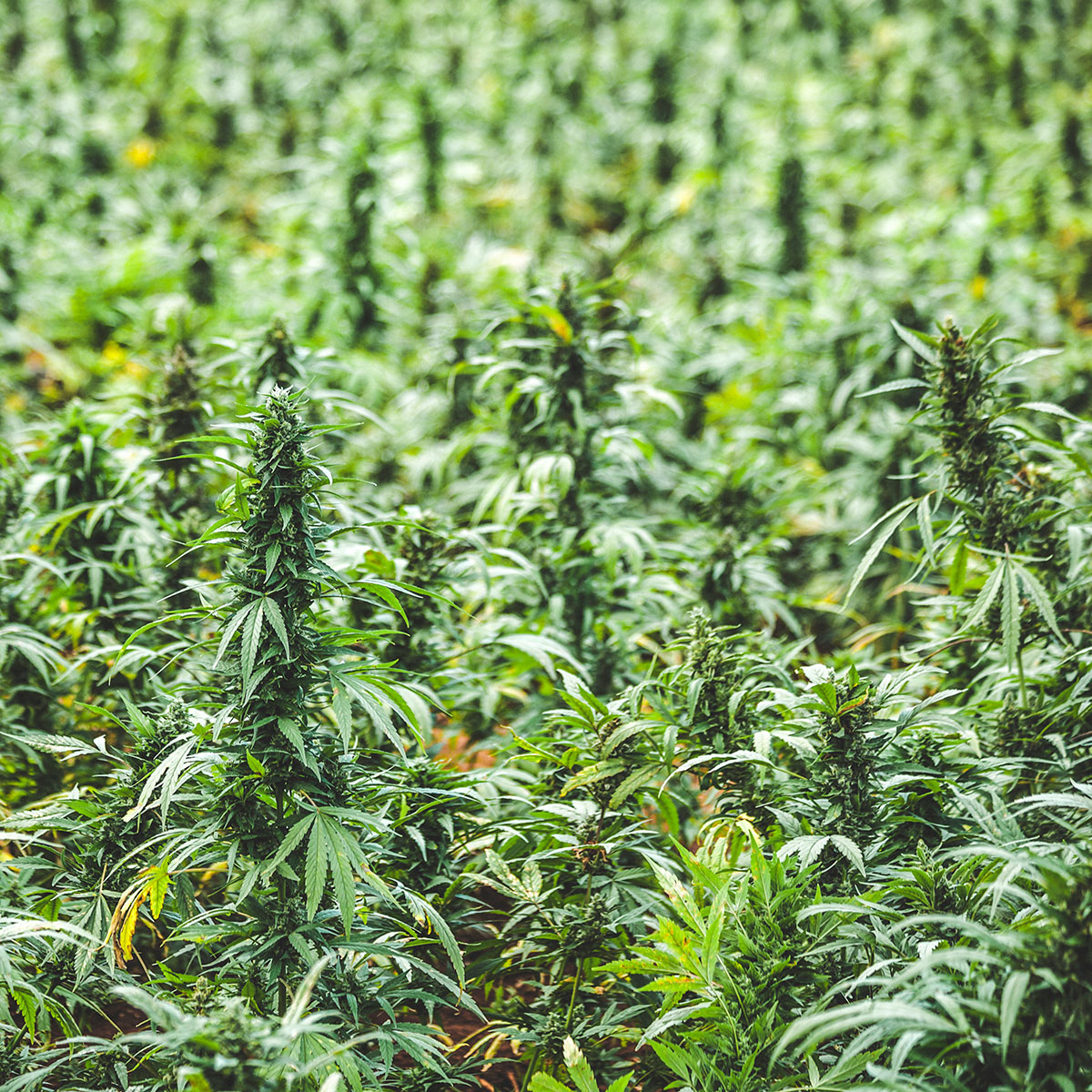 Order High Quality Weed Seeds for Fast Delivery Today
Ordering high quality weed seeds online has never been easier, thanks to Growers Choice Seeds. We have the best Port Orange marijuana seeds in stock now, all fully feminized and completely ungerminated. We provide fast and discreet shipping with tracking, with many orders arriving within one week. Follow us on social media for the latest marijuana news.
Most Popular Marijuana Seeds in Surprise