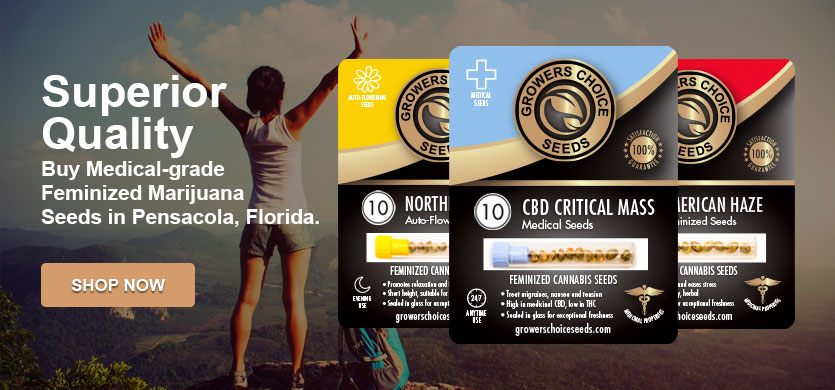 Where to Find Pensacola Marijuana Seeds For Sale Online
Finding marijuana seeds for sale online has never been easier, thanks to Growers Choice Seeds. As the best marijuana seed bank in North America, you'll find all of your favorite strains when you shop our digital catalog, including high content CBD marijuana seeds, and easy to grow autoflowering marijuana seeds. We've sourced our high quality marijuana seeds from our community of experienced cannabis cultivators from around the globe. Order your Pensacola marijuana seeds online today using our secure server for fast and discreet delivery right to your door in as little as one week. Tracking is available on every order.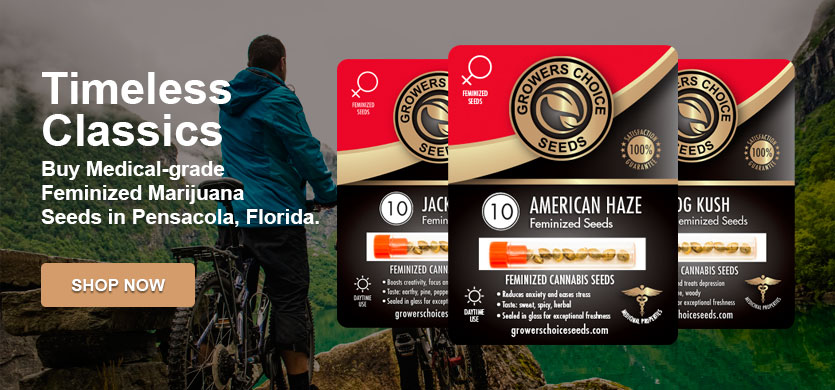 Can I Grow Medical Marijuana Plants Legally in Florida?
Growing medical marijuana plants is not allowed in Florida at this time. Although medical marijuana has been legal in Florida since 2016, the law does not allow for individual medical marijuana card holders to grow their own medical marijuana plants. Instead, they must purchase their marijuana and other cannabis products from a state licensed dispensary. Recreational marijuana use remains prohibited at this time as well. While marijuana cultivation is not permitted, ungerminated marijuana seeds may be purchased legally in the state. Ungerminated marijuana seeds are considered novelty items, and are legal to buy and own in the United States. Growers Choice Seeds carries a wide selection of high quality ungerminated marijuana seeds, all fully feminized for your convenience. Want to help work towards better marijuana laws in Florida? Volunteer with your local marijuana activism group, call or email your local lawmakers to let them know how you feel, and make sure you're registered to vote.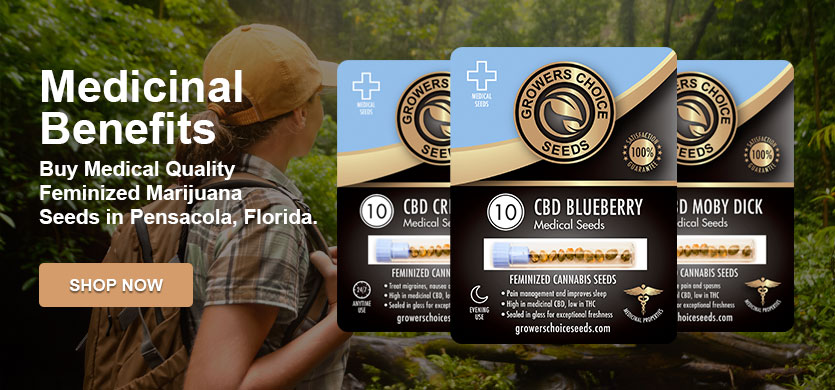 Best Selling Kush Marijuana Seeds For Sale Online
The best known international strain of marijuana, Kush strains originated in the Hindu Kush Mountain Range of Central Asia, where they've been grown for centuries. These strains are valued for their introspective, meditative effects, and can be used to relieve stress and chronic pain in users. Our favorite Kush marijuana seeds in stock now are
Order your Kush marijuana seeds online from Growers Choice Seeds today. We provide fast and discreet delivery with tracking available on every order.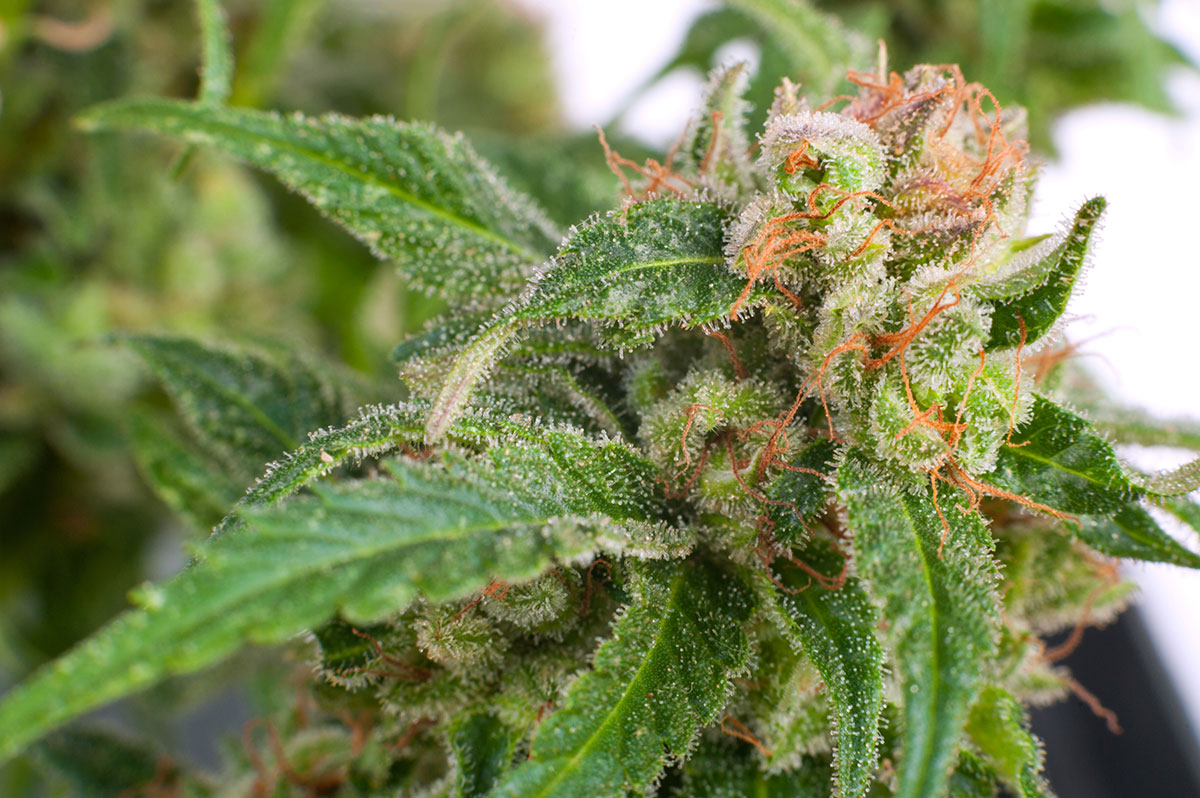 Buy High Quality Weed Seeds Online for Delivery
Buying high quality weed seeds online is easier than you think. Growers Choice Seeds has made it simple to buy Pensacola marijuana seeds online. Simply check out online using our secure server, and we'll provide fast and discreet shipping on every order, with seeds arriving in as little as one week. Check us out on social media for the latest cannabis news and growing tips, and sign up for our email newsletter for your chance to win free seeds!
Most Popular Marijuana Seeds in Surprise