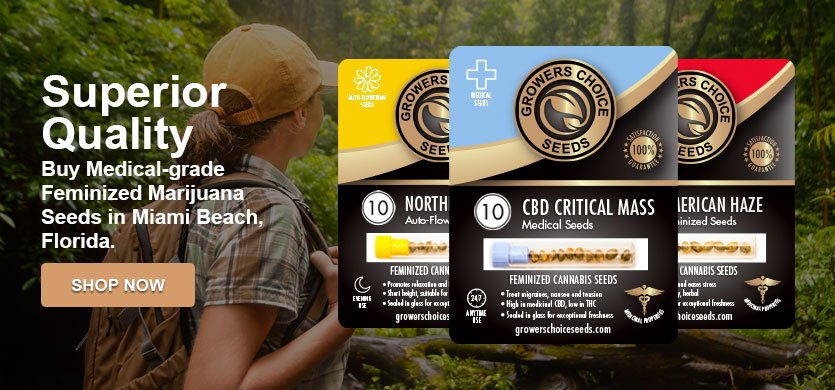 Order Miami Beach Marijuana Seeds
If you live in Miami Beach and are in need of high-quality marijuana seeds, Grower's Choice Seeds will deliver! Our mission is to get you the best seeds on the market fast. Browse our online inventory and order your Miami Beach marijuana seeds today.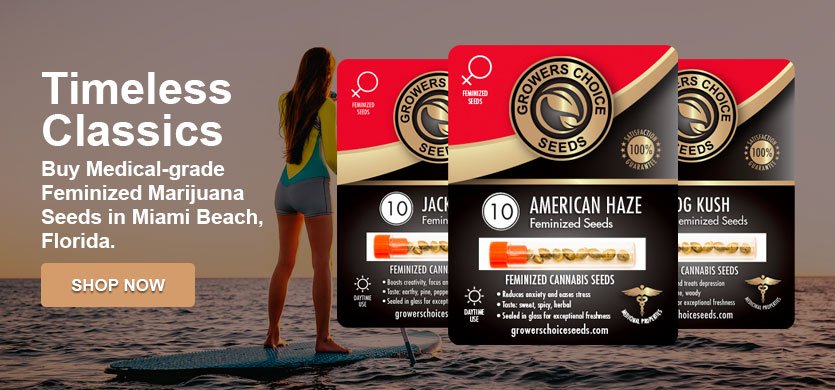 Where to Buy Marijuana Seeds in Miami Beach
We deliver you premium seeds to ensure the best outcome for whatever your needs are. You can get high-quality seeds delivered to you directly without leaving the comforts of your own home! Curious about high-cbd strains? We have those seeds! Get high-cbd marijuana seeds delivered quickly and safely to your doorstep from Grower's Choice.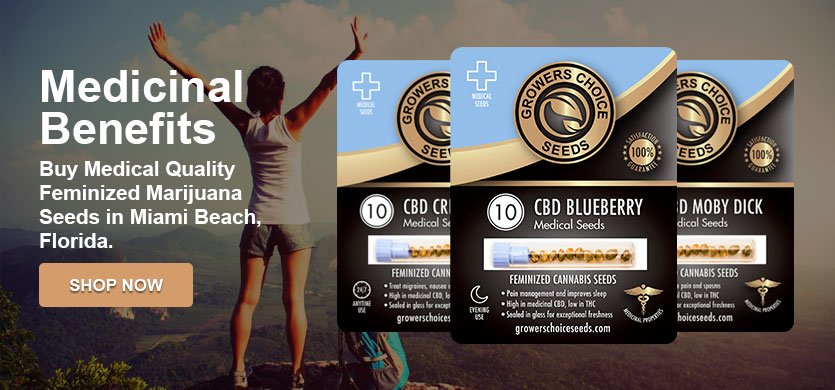 Is Marijuana Legal in Florida?
In just the past handful of years, the citizens of Florida has gone through many ups and downs in the fight for the legalization of natural medicine. As of 2019, Floridians are only allowed to purchase medical cannabis and only from designated medical marijuana treatment centers. You also need the approval from a physician.
We at Grower's Choice Seeds are rooting for and anticipating big changes to the medical and recreational laws in Florida in the coming years. Until then, you can still stockpile high-quality seeds legally as an "adult novelty souvenirs." As soon as the cultivation laws are lifted, you will be ready on day one with your strain of choice Grower's Choice Seeds!
How Long Can You Store Pot Seeds?
Pot seeds can last for 3 years if kept properly. Ideally, seeds should be stored in a cool, dry, dark location. Your fridge is actually a great option! We ship your seeds to you in sealed medical-grade vials that will preserve your seeds safely and securely. Keeping your seeds in their original sealed vials are a great way to keep them viable until you are ready to begin the germination process and grow them.
Be sure to check out more tips for storing marijuana seeds.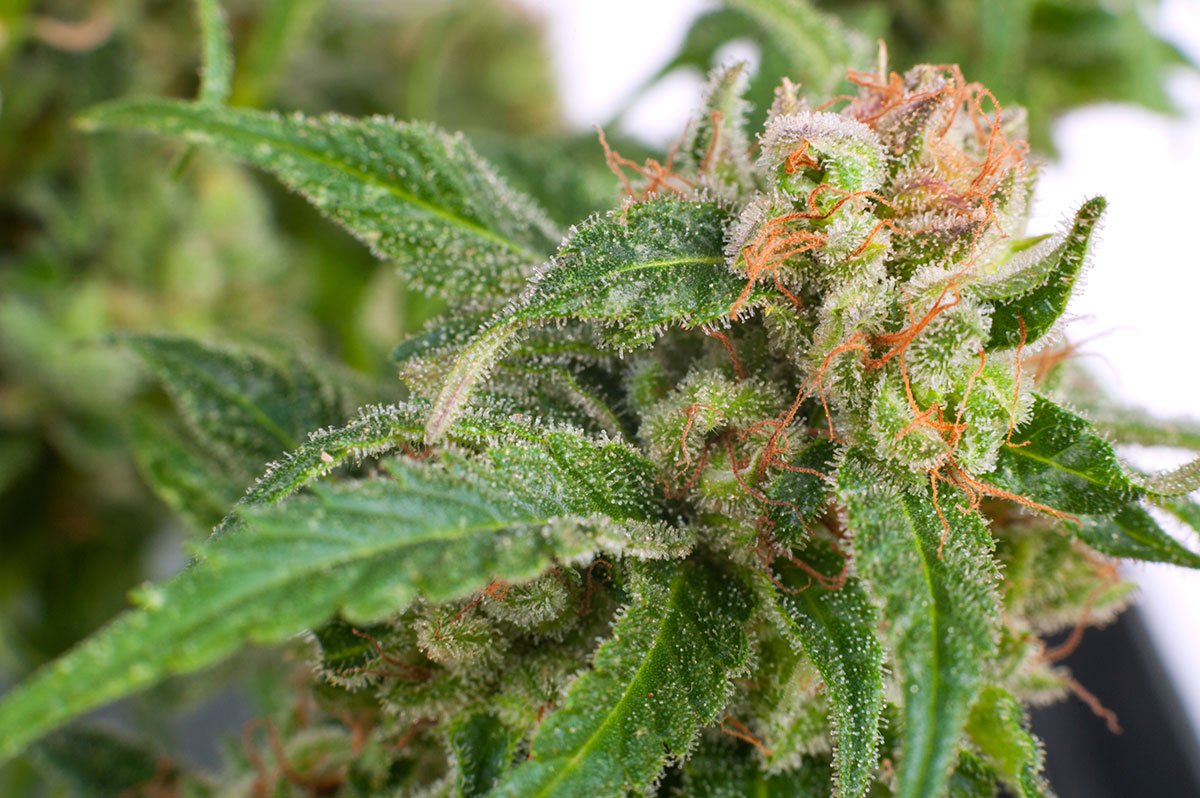 Marijuana Health Benefits
The marijuana plant is now well known for being a life-changing medicine for millions of people across the world. As legalization pushes forward across the USA, more medical research is being finally being allowed. As expected, it is yielding amazing results.
Here are just a few conditions that marijuana can help with:
Migraines
Glaucoma
Seizures
PTSD
And much more!
Online Marijuana Seeds
Grower's Choice Seeds is your online source for Miami Beach marijuana seeds. Allow us to be your delivery service for your favorite, tried and true strain. If you are hoping to try something new, we have a great selection and are always updating our inventory. Ordering seeds online is made simple with Grower's Choice Seeds.
Most Popular Marijuana Seeds in Surprise