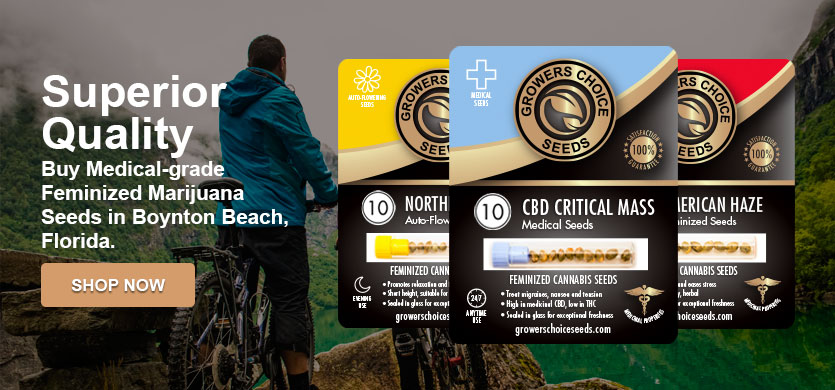 Where to Get Boynton Beach Marijuana Seeds Online Now
Do you want to get high quality marijuana seeds online for fast delivery? Choose Growers Choice Seeds, your source for the very best indica, sativa, and hybrid marijuana seeds for sale on the market today. We carry the best Boynton Beach marijuana seeds online anywhere, all fully feminized and completely ungerminated. Simply browse our online catalog to find the seeds that are right for you, and check out online using our secure server. We offer fast and discreet delivery in as little as one week, with tracking provided on every order.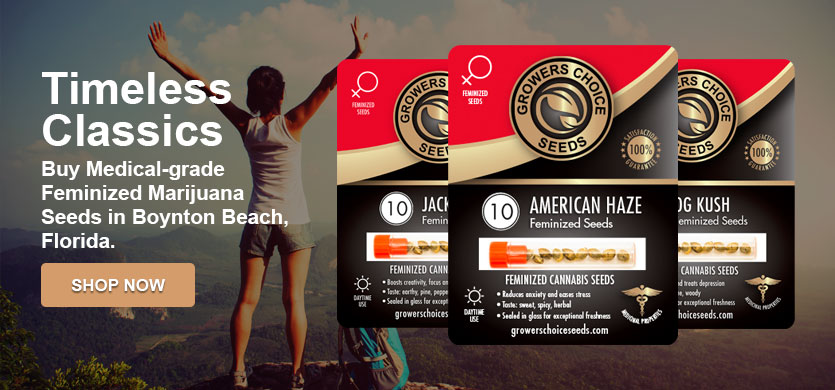 Is it Legal to Grow Marijuana Plants in the State of Florida?
The cultivation of marijuana plants for personal use, either recreational or medicinal, is not permitted in the state of Florida at this time. Although medical marijuana was legalized in the state in 2016, the law does not allow for individual medical marijuana patients to grow their own marijuana plants at home. Instead, they must buy their marijuana from a state licensed dispensary. Recreational marijuana is also not allowed in Florida, although personal use has been somewhat decriminalized in the state. Even though you can't grow marijuana plants at this time, you can still legally buy and own your own marijuana seeds, as long as the seeds are ungerminated. Ungerminated marijuana seeds, commonly considered novelty gifts or collector's items, are not prohibited for adults in the United States to purchase and possess. You'll find a large selection of high quality, ungerminated, and fully feminized marijuana seeds when you shop our online selection today. To help fight for better marijuana laws in your state, volunteer with your local marijuana activism group or chapter of NORML. You can call or email your local lawmakers and representatives to let them know how you feel about the issues, and be sure to vote!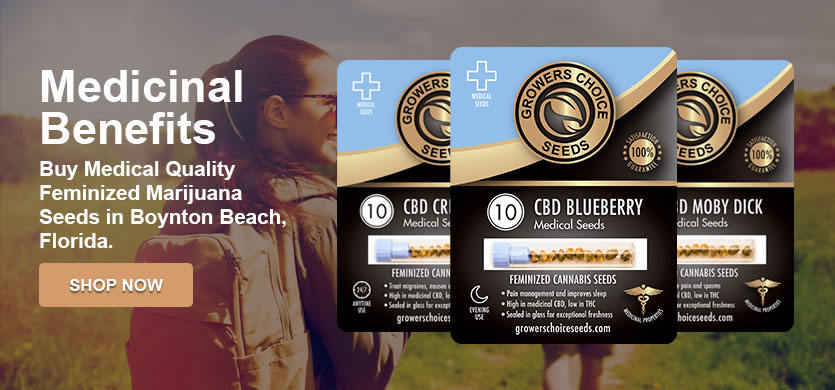 Order the Best Indica Marijuana Seeds Online for Delivery
If you're seeking a relaxing strain to relieve chronic pain, depression, anxiety, or insomnia, then you'll want to try one of our indica dominant strains of marijuana seeds. Indica strains are known for their calming and relaxing effects, and are effective at treating many common maladies. These strains are recommended for evening use as they may cause drowsiness. Our favorite indica dominant marijuana strains are
Find the indica dominant marijuana seeds that are right for you when you shop our digital catalog today. Shipping is fast and discreet.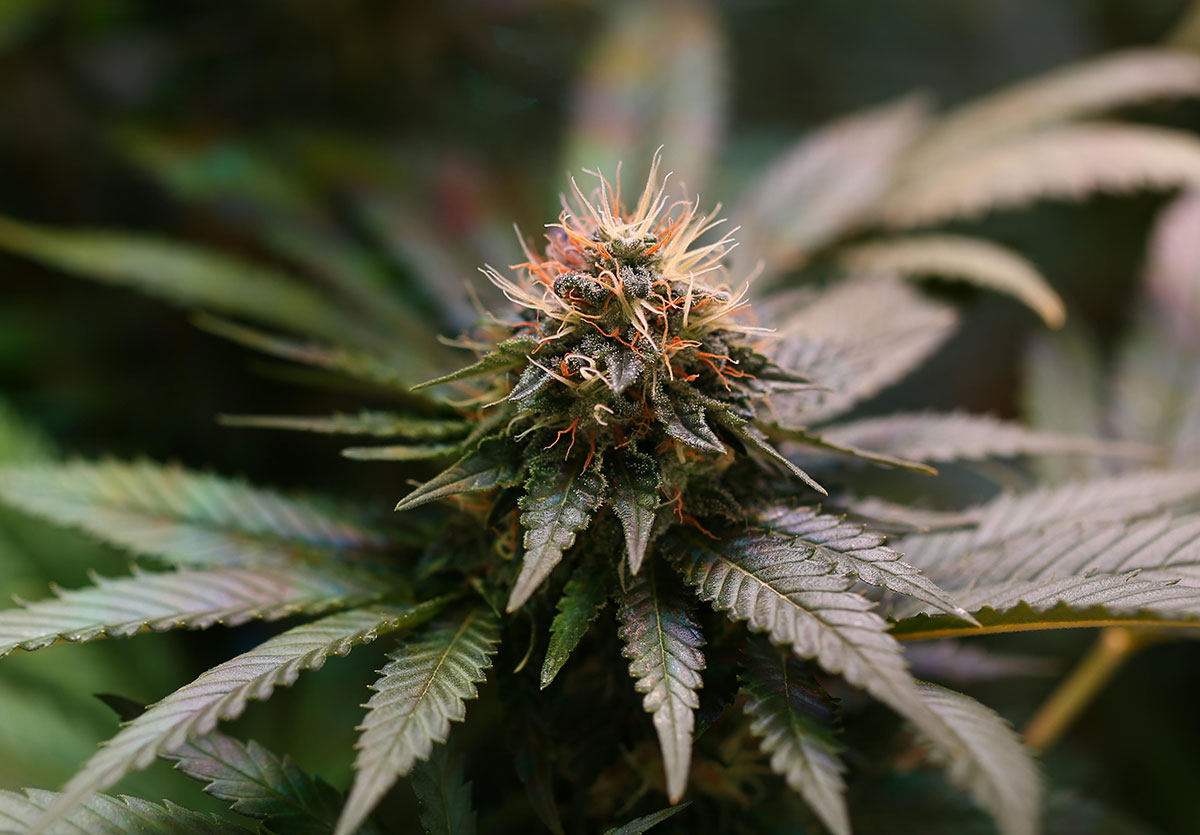 Buy High Quality Weed Seeds Online for Delivery
Buying high quality weed seeds online is easier than you think. Growers Choice Seeds has made it simple and safe to buy Boynton Beach marijuana seeds online using our secure server. We offer fast and discreet shipping on every order, with delivery right to your doorstep in as little as five days. Follow us on social media for the latest marijuana news, growing tips, and promotions, and sign up for our newsletter to win free seeds!
Most Popular Marijuana Seeds in Surprise