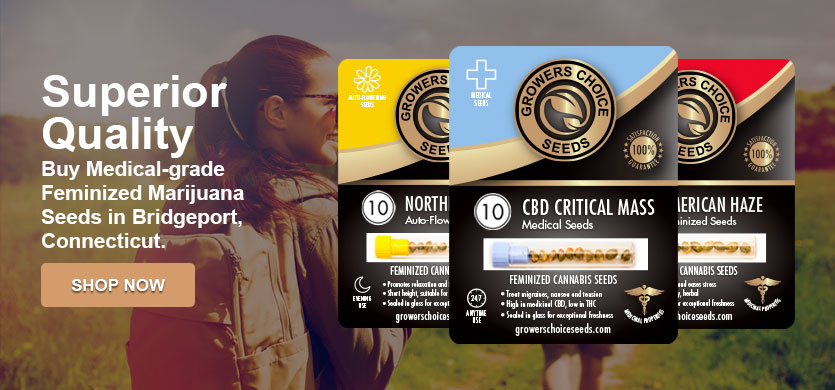 Buy marijuana seeds in Bridgeport
You can buy Bridgeport marijuana seeds with just the click of a button with Growers Choice. Our selection of 40+ high quality marijuana seed strains have been cultivated by our team of medical and horticultural experts, and includes some of the world's most popular strains. Ordering from Growers Choice is easy, as we accept many payment options, including Visa, MasterCard, and Bitcoin, and our discreet delivery service ships your seeds directly to your door. Our feminized marijuana seeds come in regular, auto-flowering, and medical varieties and come with a 90% Germination guarantee—that's the highest in the industry!
Are pot seeds legal in Bridgeport?
As pot seeds are classified as adult novelty items, they are legal to purchase and own in the state of Connecticut and all across North America. Additionally, the state of Connecticut has a medical marijuana program that was signed into law in May 2012, with the state's first dispensary opening in August 2014. This law protects patients and caregivers with the proper license from being prosecuted or penalized in any way for the use of medical marijuana. To apply for a medical marijuana license, a patient must apply to the Department of Consumer Protection.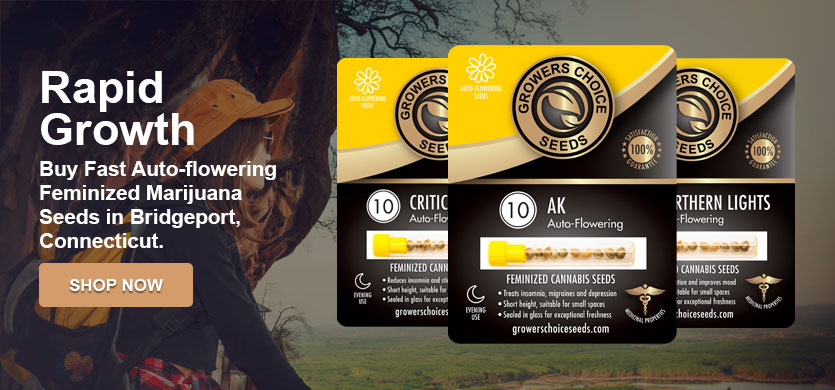 Marijuana seeds for sale in Bridgeport
Bridgeport marijuana seeds are just days away from your door when you buy online from Growers Choice. We deliver all across the U.S. and Canada and offer flat-rate shipping, so whether you order 10 seeds or 100, your shipping will cost the same. We're committed to providing you with the highest quality marijuana seeds while also offering you the best customer experience. Visit our website today to learn how our high-quality marijuana seeds can make a difference in your life.
Compare Our Cannabis Seed Strains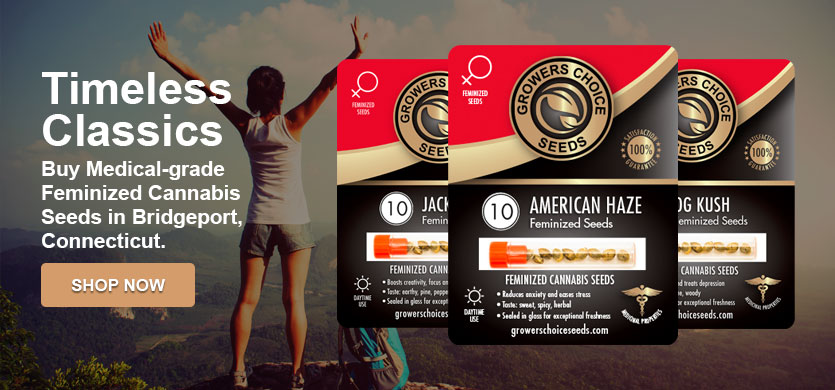 Bridgeport Customers Recommend Growers Choice
I visited this site because it was recommended to me by a friend and I am more than impressed with everything I've seen from Growers Choice. The website is very educational and the ordering was easy. Now I just have to wait for my seeds—and I'm sure they'll be great!
Most Popular Marijuana Seeds in Surprise