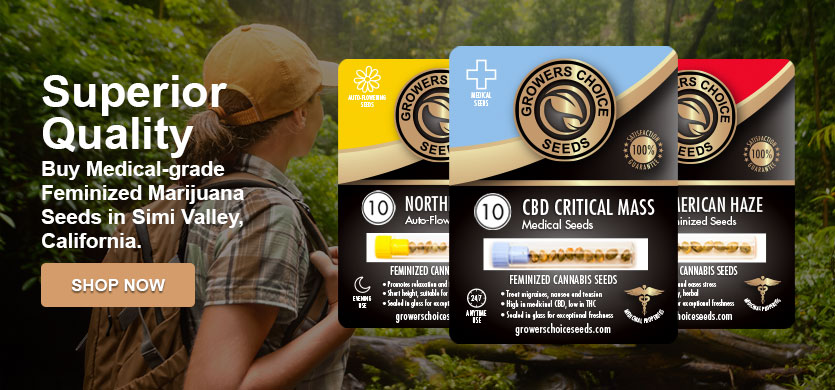 Buy marijuana seeds in Simi Valley
That said, as wonderful as it can be to grow marijuana outdoors, it does have its limitations including not having control over the weather conditions and only being able to manage one full harvest a year because of the seasonal changes in climate. If you want to have complete control over your crop, consider setting up an indoor grow room instead.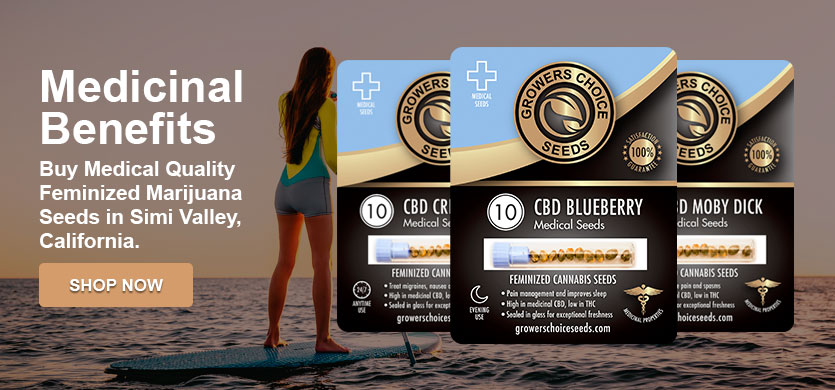 Is it legal to plant auto-flowering seeds in Simi Valley?
Growing marijuana at home has been the right of every of-age Californian resident since 2016, when the state passed new laws around the use of recreational marijuana. Here, you're allowed up to 6 mature plants at any given time. Medical marijuana patients have been able to keep therapeutic gardens since the mid-90s, though no limit has been placed on the amount they are allowed to grow.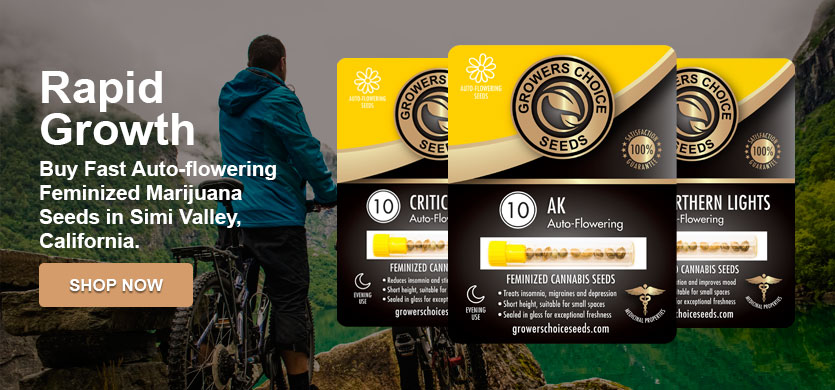 Marijuana seeds for sale in Simi Valley
Planting your marijuana garden indoors means there's never a bad time to order top quality Simi Valley marijuana seeds to supplement your supply. When you visit Growers Choice Cannabis Seeds online, that's exactly what you're going to get! We have compiled a selection of the best strains from around the world. With our superior genetics, you're guaranteed to produce a bumper crop of top notch marijuana, as potent a therapeutic alternative as a recreational aid. Sealed in medical-grade glass vials and packaged discreetly, we ship our products anywhere in North America.
Should I grow marijuana seeds outdoors?
From one end to the other, California is a gorgeous a state with dynamic locals and enviable weather. It also provides a perfect, natural climate for cultivating top quality Simi Valley marijuana seeds (which you can find online when you shop with Growers Choice Cannabis Seeds) out in the beauty of nature. In Cali, you're allowed to set up a marijuana garden on your property, so long as it isn't accessible by or in view of the public.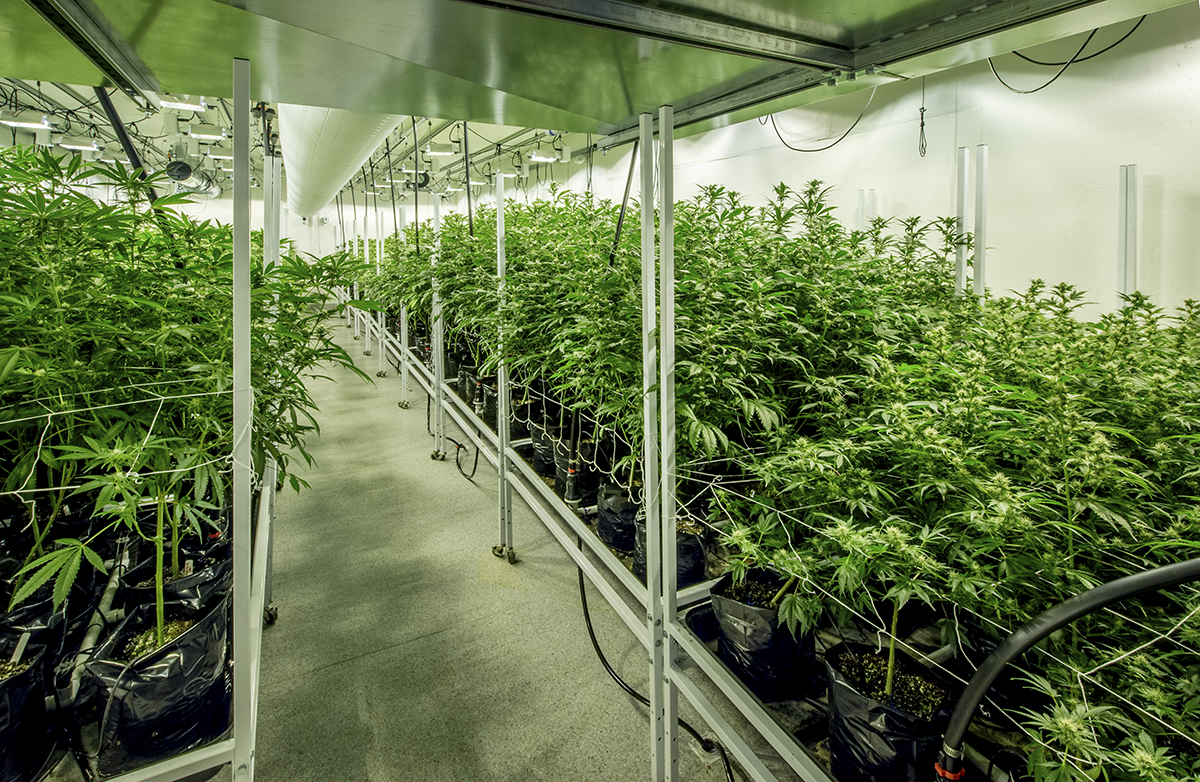 Is it easy to set up a marijuana grow room in my house?
Not every marijuana grow op has to be an elaborate spread that will drain your financial resources in energy and supplies. A simple closet or spare room will suffice, especially if you consider using different methods like sea of green or screen of green.
One of the most important aspects of growing high-quality weed at home is light. Marijuana plants need lots of direct, high-spectrum lighting during the vegetative and flowering stages to guarantee your buds are fat and covered in resin come harvest time. For more information, check out our detailed article on setting up the perfect grow room in your home.
Are there fast-growing marijuana seeds?
People are often curious about how long it takes to get your marijuana from tiny seed to fully budding plant. This can take anywhere from a number of weeks to a matter of months! Obviously, slow and steady wins the race, but if you aren't particularly fond of waiting around for ages, you might want to consider trying auto-flowering seed strains like the following:
These particular strains are unique because they have been cross bred with the ruderalis strain, which allows the "parent" plant to benefit from the genetics that enable ruderalis to switch from the vegetative to flowering stage once the plant itself reaches a certain point in development (as opposed to a change in the light schedule) without taking on any extra THC or CBD, leaving the original levels intact.
Most Popular Marijuana Seeds in Surprise