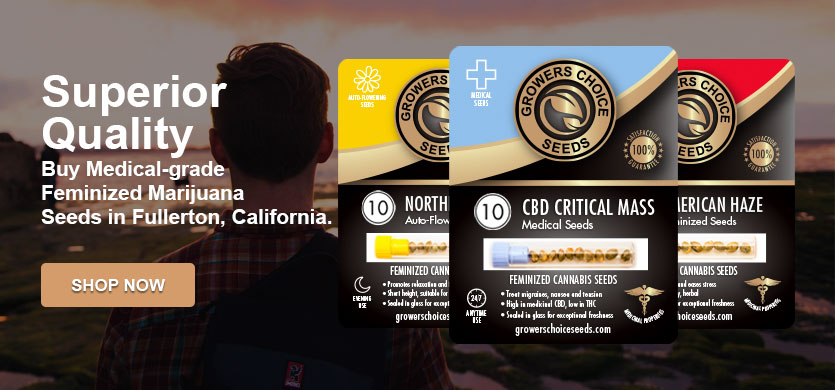 Buy marijuana seeds in Fullerton
Need details on a particular marijuana seed strain? Consider us your best friend, because along with our fool-proof germination guide, we have included detailed information about each of our strains, from origin to grow advice. Not enough? One of our friendly customer service staff is available to answer any question you may have via chat (during business hours) or email – we'll get back to you within 24 hours, without fail.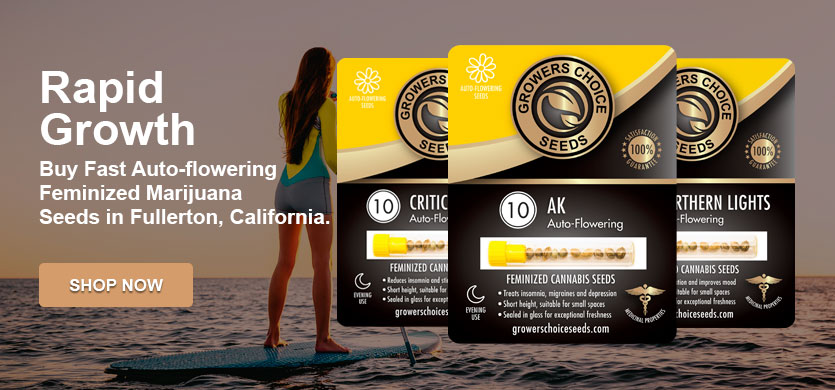 How do you deliver weed seeds to Fullerton?
We take tremendous pride in the quality of our marijuana seeds, and in order to ensure our loyal customers receive nothing but the absolute best, we first hand pick and inspect every seed for freshness and to make sure there are no cracks in the seed's surface that might cause it to be unviable. Then, we seal your tiny beans in special, medical-grade glass vials that keep them fresh during transit, and can be used as storage if you aren't ready to germinate your seeds as soon as they arrive. Our shipping is prompt and discreet, but feel free to let us know if you need more information!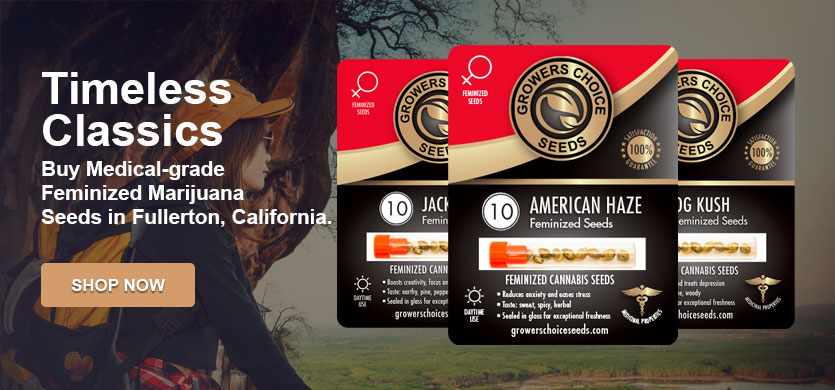 Are marijuana seeds legal in Fullerton?
California residents are among the lucky few Americans with legal access to both medical and recreational marijuana strains. You heard that right – patients and proponents have been given the go ahead by the local government to buy, use, and grow their own weed in the comfort of their own home. How's that for progressive?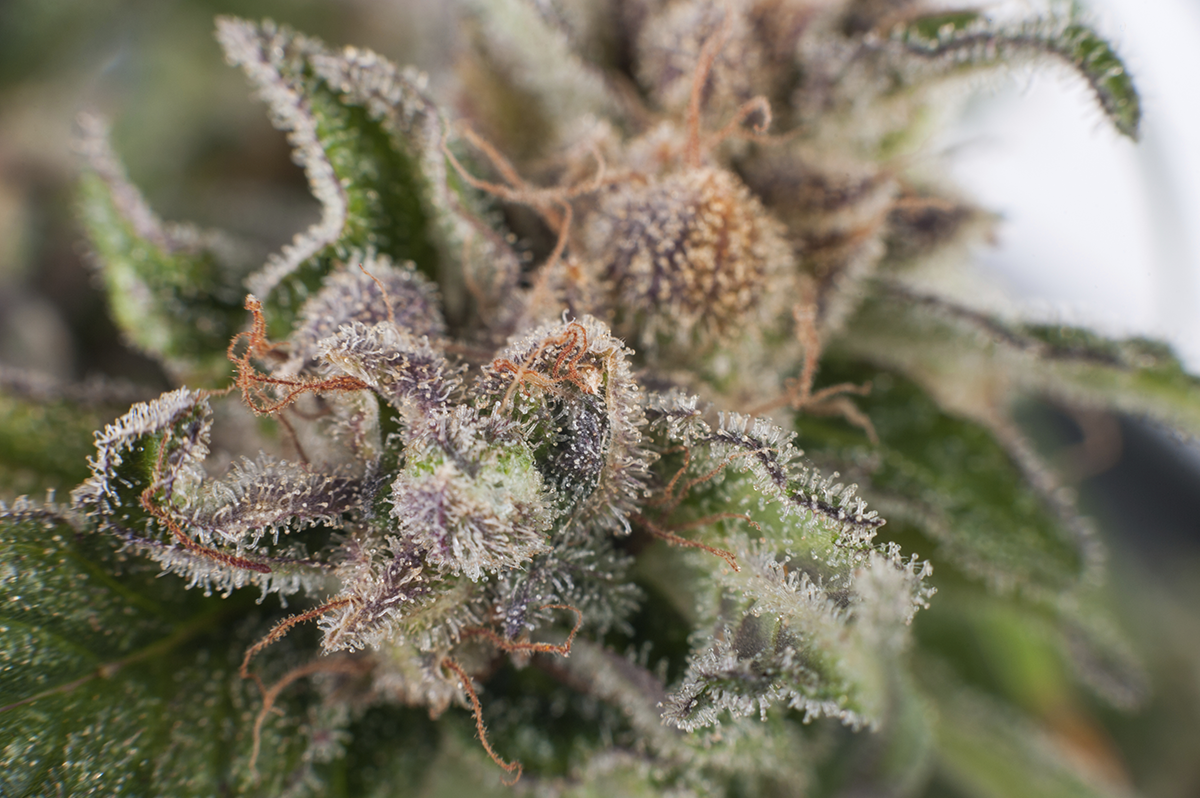 Marijuana seeds for sale in Fullerton
Now you're faced with the hardest question of them all – which marijuana seeds am I going to buy? There are quite a few excellent strains to choose from, we know, it can be a challenge. May we suggest a few of our more popular strains? If you haven't tried them yet, there's no time like the present:
When you want to buy the best quality Fullerton marijuana seeds on the market, look no further than Growers Choice Cannabis Seeds, one of the nation's top vendors of premium quality marijuana seed strains. We carry a curated selection of top notch strains, all cultivated at our facility in Canada. Simply select your preferred strains, add them to your cart and place your order – the work is done! But can you stand the wait? Your order will arrive within 5 business days, and come with a tracking number so you know where your beans are every step of the way.
Can I order marijuana seeds online?
Who doesn't hail the Internet, one of the most magnificent inventions of the modern world. Everything you need is at your fingertips – information, clothing, groceries, and yes, even premium quality Fullerton marijuana seeds, like those you can find online for delivery when you shop with a top-notch vendor like Growers Choice Cannabis Seeds. We've taken great pains to ensure that the process of getting weed seeds from our place to yours is as simple, painless, and safe as possible.
Most Popular Marijuana Seeds in Surprise