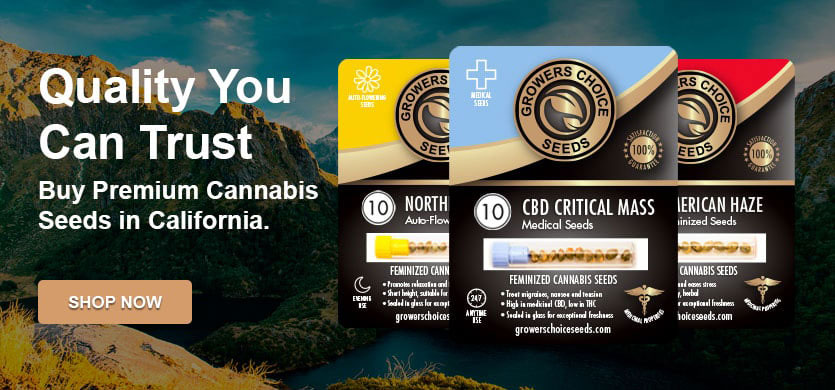 Using Marijuana in California
California is one of the best states in the USA when it comes to legal access to marijuana and marijuana seeds. The Golden State passed Proposition 64 in November, 2016, and since that time it has been legal for both recreational and medicinal users to purchase, grow, and ingest marijuana seeds, flower, and products.
California is a sun-rich state full of fun and athletic outdoor activities for people of all fitness levels and interests. Whether you regularly climb Mount Whitney, or opt for more down-to-earth fun like Disneyland, when you return home at the end of the day, you're most likely looking for a way to wind down or – on the weekends – a way to re-start your energy for those evening pursuits. Marijuana is a natural option for achieving either of these goals.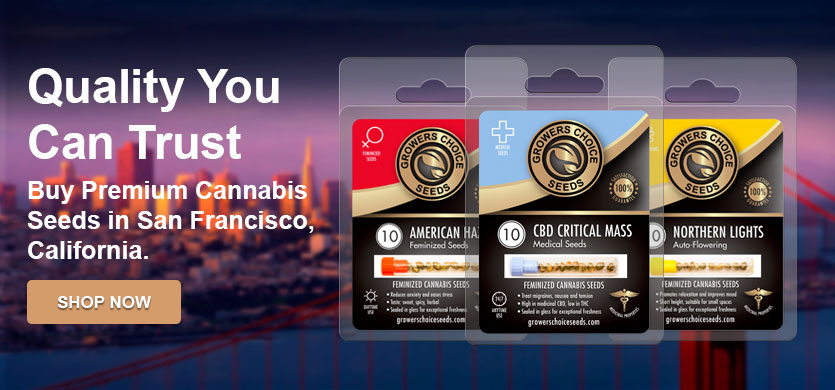 The Best Marijuana Seeds in California
If you're hunting for relief within your active California lifestyle, look no further than pot seeds. You may just need to relax tensed muscles from work or play, but even if you're seeking stronger relief for a more serious ailment, this all-natural plant is a great choice.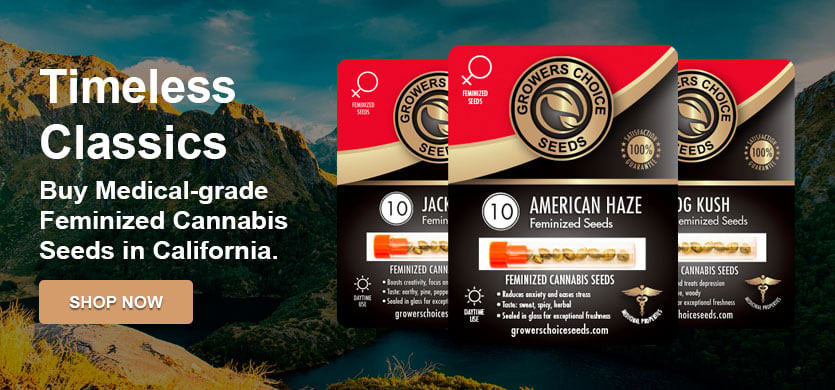 How can pot seeds make me feel better?
Each of the 21 strains of marijuana seeds sold by Growers Choice grow into beautiful, healing plants that offer a wide range of benefits, from headache relief to better sleep, nausea treatment to seizure control. Whether you need intermittent relief from migraines or to tackle the symptoms of multiple sclerosis, you'll find a Growers Choice marijuana seed strain perfect for you.
CBD Moby Dick is a medical strain high in non-psychoactive CBD, which can improve your mood and ease depression. Choose Cheese auto-flowering if you need to improve your sleep or soothe aches and pains. And a strain like world-famous Jack Herer is a great pick for stress and lessening worries.
Compare Our Cannabis Seed Strains
Can I order marijuana seeds in California?
Growers Choice is here to serve you and all your marijuana seed needs. Our online platform is easy to use, and in a matter of minutes your medicine can be ordered. Simply choose the strain you need and the number of seeds you require. Once you have entered your shipping information, we do the rest. Your California marijuana seeds are hand-selected and packaged in medical-grade glass vials, then delivered straight to your door in subtle packaging. Our 90 percent germination guarantee will ensure you never end up with more than a seed or two that doesn't sprout.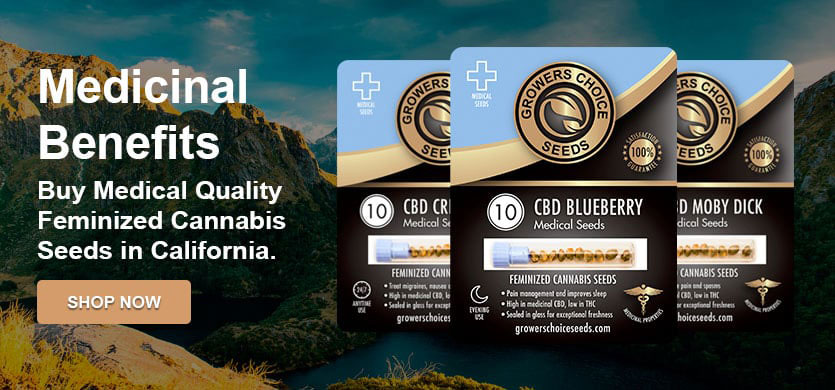 Shop Our Popular Cannabis Strains